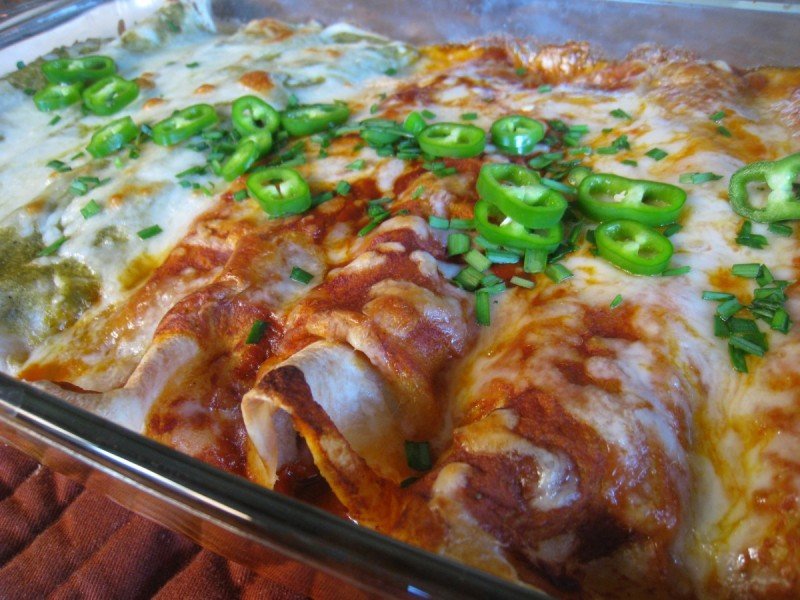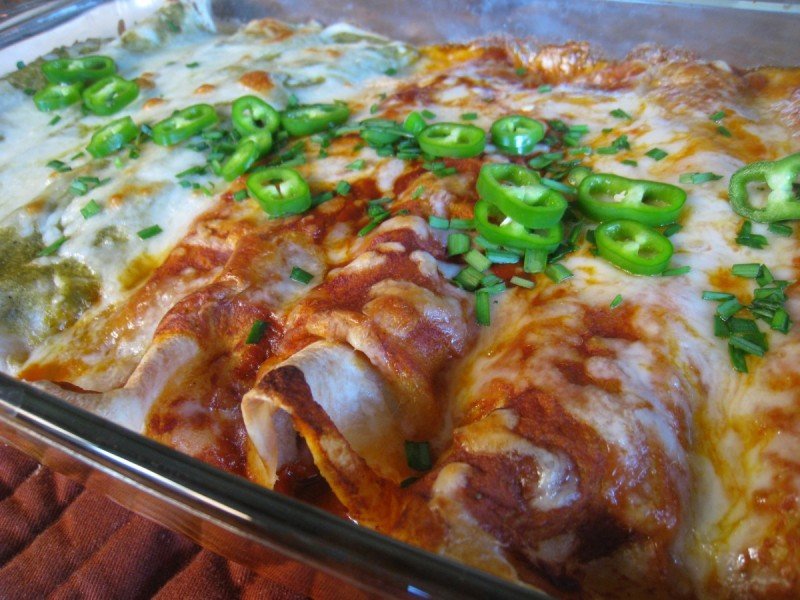 Eating seasonally seems to make a whole lot of sense when we talk about it in the middle of the summer growing season…but in the dead of winter? Yes! It is possible to hold to a seasonal diet even during the winter months. In fact, with a little creativity, those ever abundant root vegetables, winter greens, and quality pastured meats — coupled with some preserved goodness from the past season's harvest –can come together for delicious simple, seasonal meals.
Seasonal Eating: The Perfect Design
It's not by chance that the fruits and vegetables of winter are nutritional powerhouses — full of vitamins and minerals designed specifically to strengthen the immune system:
Winter Greens contain much needed vitamins C, A, K, beta carotene, folate, iron, and many more… 
Root Vegetables, such as beets and turnips, contain vitamin C, a variety of B vitamins, manganese, magnesium, iron, copper and phosphorus.
Citrus fruits are ripe for the harvest and notably high in cold-kickin' vitamin C.
Pastured Meats come from healthy, happy animals fed a natural diet full of grass and greens. This translates into a nutritionally dense food source, containing an excellent amount of vitamins and minerals.
However, in our quest to have anything and everything available to us on any given day, we — as a society — have pushed the environment and our food system to the brink.
Winter produce is often required to travel hundreds, and maybe even thousands, of miles before it reaches the grocery store; most often loosing nearly all of it's nutritional value while in transit. For example, is there anything natural about eating a fresh tomato when there's snow on the ground?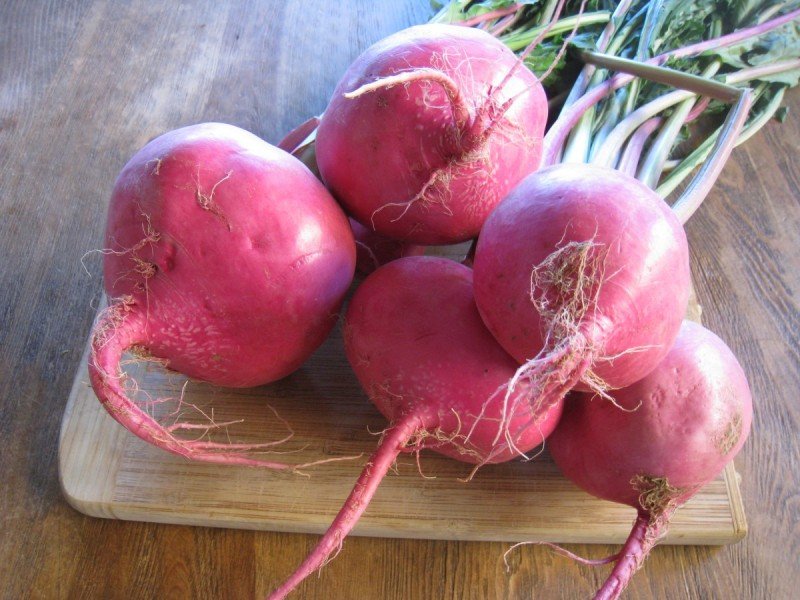 Seasonal Eating: How to Do It
Don't let these long months of winter be a barrier to eating seasonally! Study your local area. Learn what the people indigenous to your geographical location ate. Meet local farmers. Join a CSA. Begin now planning your spring and summer garden. Learn different methods of preserving foods. Create simple meals that incorporate your locally-grown produce.
This winter, my CSA has been full of winter greens, turnips, beets, radishes, carrots, broccoli, etc. And I want to share with you one of the many winter recipes that I have created…
Winter Enchiladas
Ingredients:
-1 cup cooked chicken, shredded (optional)
-4 red potatoes, diced
-4 large turnips, diced
-3 cups seasonal greens, chopped (i.e. turnip greens, kale, Swiss chard)
-1/2 cup green onions, sliced (whatever kind you have on hand will work)
-2 clove garlic, minced
-enchilada sauce (your choice)
-1 cup shredded cheese (your choice)
-salt and pepper to taste
-12 tortillas (click here to learn how to make your own)
Prepare:
1. Pre-heat oven to 350.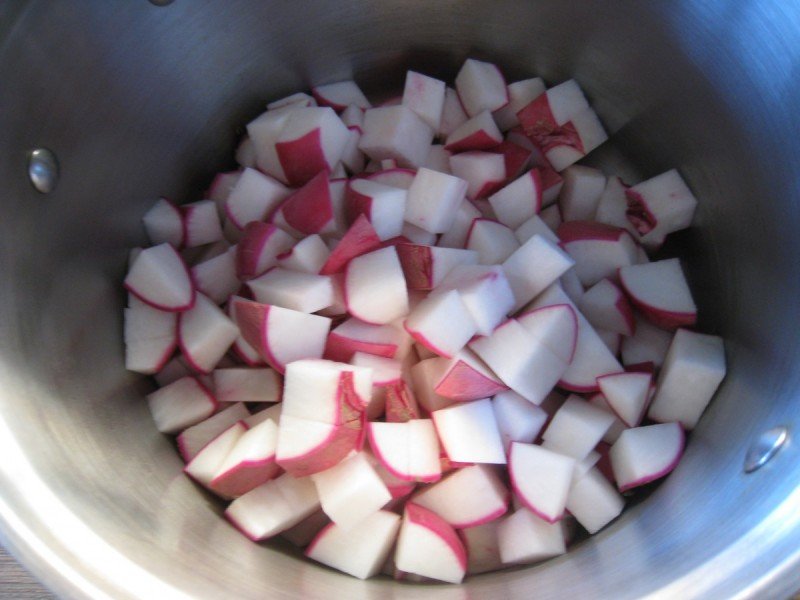 2. Boil diced potatoes and turnips in a small amount of water until just tender, then reduce heat to low.
3. Add chopped greens, garlic, and onions to potatoes and turnips. Cook until wilted.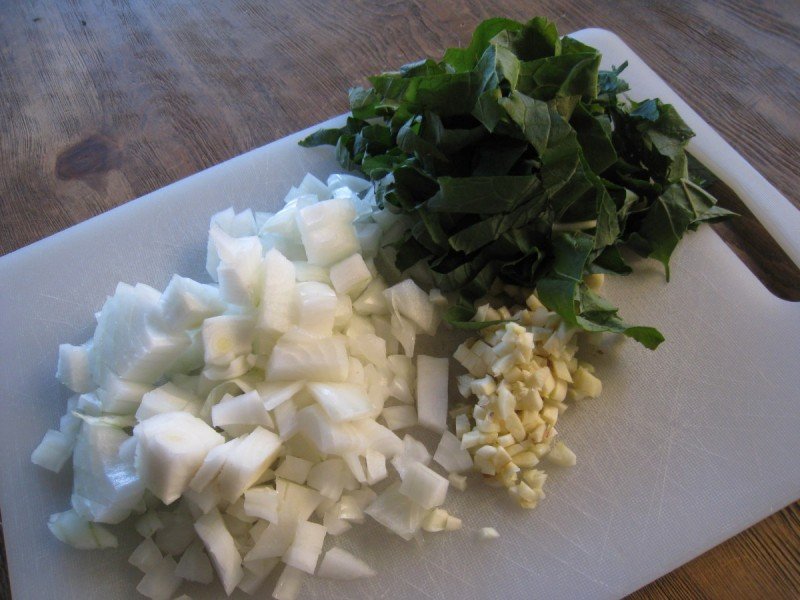 4. Drain off any liquid remaining, then season with salt and pepper.
5. Fill tortillas with potato, turnip, and greens mixture, roll, and place in a casserole dish.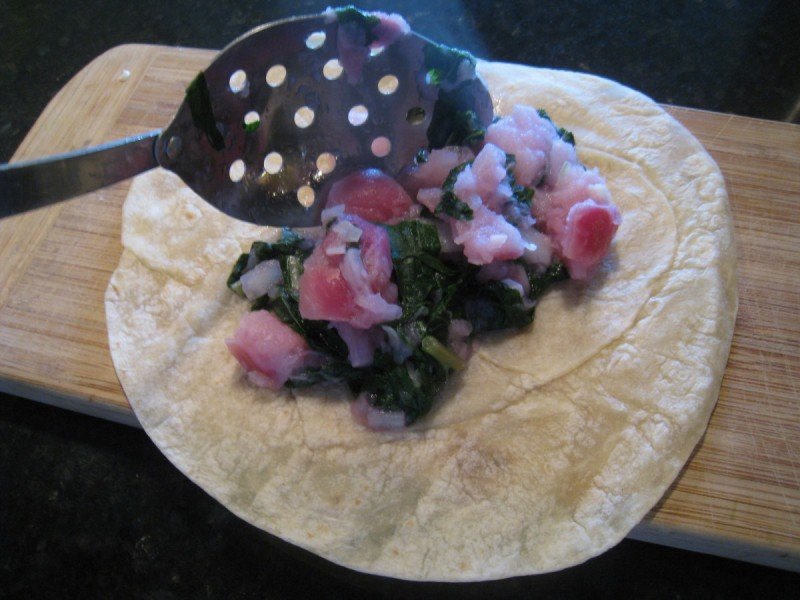 6. Pour enchilada sauce over enchiladas in dish and top with cheese.
7. Bake for 20-25 minutes uncovered.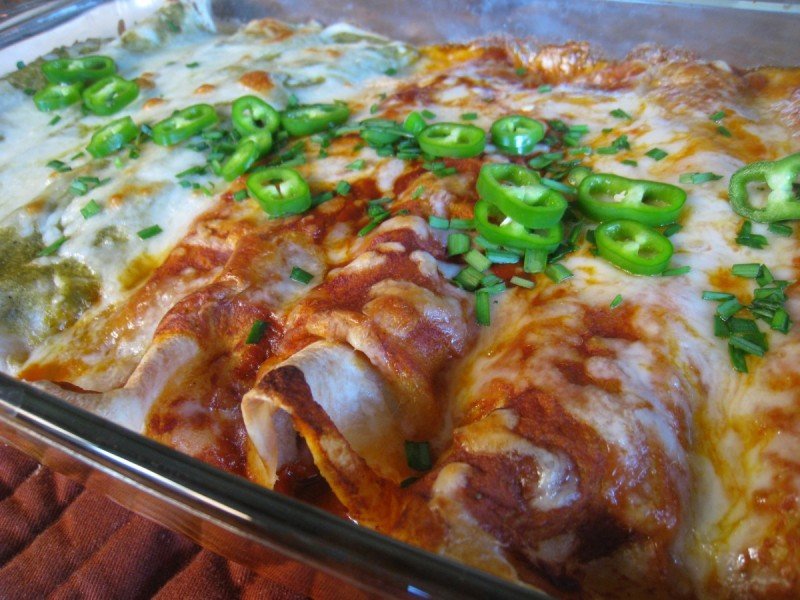 Notes
-This is a great way to use the entire turnip. I made these tonight and didn't have any potatoes on hand, so I used only turnips and the turnip greens.
-The leftover chicken you pick off the bone of a whole roasted chicken is perfect for this recipe.
-This summer I know I need to plan on putting up more homemade enchilada sauce specifically for this recipe 😉
Download the recipe: Winter Enchiladas
Now it's your turn 🙂 How do you eat seasonally in the middle of winter? Please feel free to share your favorite winter recipes!