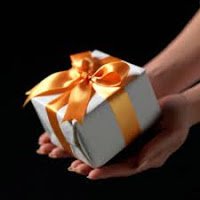 Tis' the season of gifts and hyper-consumerism! So…what do you get someone when all you want to do is to show them that you care but you don't have a lot of money to spend?
There are times that I find myself believing money steals away creativity.
We should stop seeing our lack of funds, or refusal to spend extravagant amounts, as a discouraging thing. Instead, embrace it and be thankful for it. Because those of us on limited budgets, are provided the opportunity to show someone we care by using our resources and ingenuity.
Gift-Giving Essentials
Let's remember what's important when giving gifts:
We are attempting to show someone that we care.
The gift doesn't have to be expensive, big, or labeled with a certain brand.
Gifts should be given from the heart, out of gratitude for the life of the individual.
Know the person you are giving the gift to–make sure it's personal.
15 Potentially Free Gift Ideas
Alright, here they are. Take a look around the house, and in the pantry, to find the things you can use to create, repurpose, upcycle, or reuse. Depending on the resources you already have…these gifts could potentially cost $0. This list is not exhaustive, but I hope it is a source of inspiration.
Repurpose one of your old frames and insert a picture of you with the person you are gifting.
By using common cooking oils, whip up some quick and easy Homemade lotion.
Create a photo collage, album, or simple scrapbook packed full of memories.
Make cookies.
Burn a personalized CD with all the person's favorites songs (one of my husband's all time favorites).
Give a plant or seeds.
T-shirt quilt. With permission, gather the persons old T's and create a quick, comfy blanket that will allow those great memories to be displayed.
The classic homemade IOU booklet is always a winner!
Crochet or knit something.
Amazing reads. Pass on those great books just sitting on your shelf! The ones that you think someone else would enjoy.
Homemade bread.
Create a simple, blank recipe book. Be sure to include a couple of your ultimate recipes on the first few pages.
Are you artistic? Why not tap into that and create your own. This could be a sketch, a painting, a nature collage, a poem, a short story…you get the idea.
Encouragement jar. Fill a glass jar with multiple small slips of paper that include reasons why you love or appreciate that person. When they are discouraged or frustrated they can pull out a source of encouragement and remember they are loved.
Is digital media your thing? Create a memorable music video or slide show full of special moments, edited by you. Burn this onto a DVD and walla…a keepsake they will treasure for years to come.
You all are always full of brilliantly, creative ideas! What are some of the great gifts you will be giving this year? Shout 'em out in the comments section.
Source of Inspiration:
30 Frugal Gift Ideas