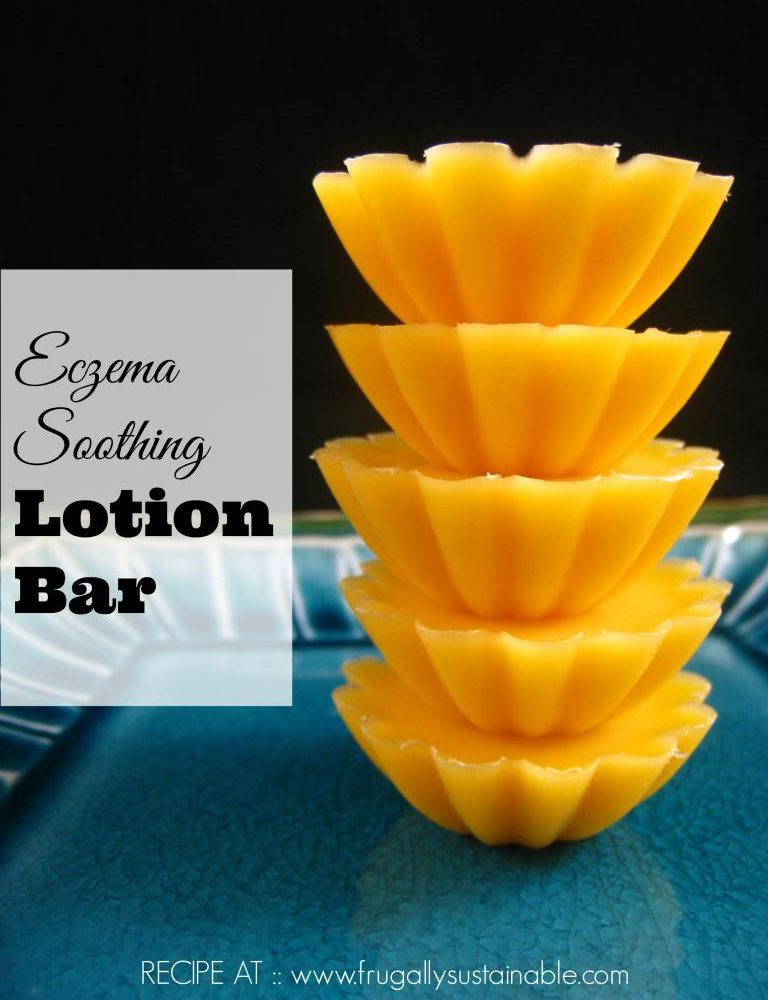 Eczema.
For those who suffer from the itching, redness, inflammation, scaling, (sometimes weeping and crusting), and often unsightly rash caused by this ailment affecting the body's large organ…you know the struggles that come from trying to manage it.
Suffering from eczema?
Sensitive to super pricey pharmaceutical eczema creams?
Ready for an all-natural alternative that works?
Try this easy-to-follow recipe for my Eczema Soothing Lotion Bar to help you relieve the symptoms from your eczema!
Eczema Soothing Lotion Bar
Ingredients
Method
Melt grated beeswax, rosehip seed oil, and kokum butter over double boiler — or in a small pot — using very low heat.
Remove from heat.
Add evening primrose oil and vitamin E oil to the mixture. Stir until well combined.
Stir in essential oils.
Pour into molds.
Cool. Label. Store in a cool, dark place. Will keep for 1-2 years.
Purchase these molds online by clicking this link. They make the perfect size lotion bar to fit a one ounce tin. Great for portability and ease of use.
Notes
Unlike conventional creams and lotions — this product is non-greasy, non-sticky, and leaves no mess behind.
TO USE :: Simply rub the bar against the affected skin areas and enjoy the soothing relief! Apply as often as needed — and at least 4-6 times a day. It may require a week to tens days of consistent use until complete relief and healing is noted.
Where Can I Get This Stuff
–Mountain Rose Herbs…they have everything you'll need by way of Bulk Herbs, Organic Oils & Butters, and Natural Products for Healthy, Natural Living! It's your one-stop-shop!
–Starwest Botanicals and The Bulk Herb Store also carries many of these ingredients if you'd like to price check.