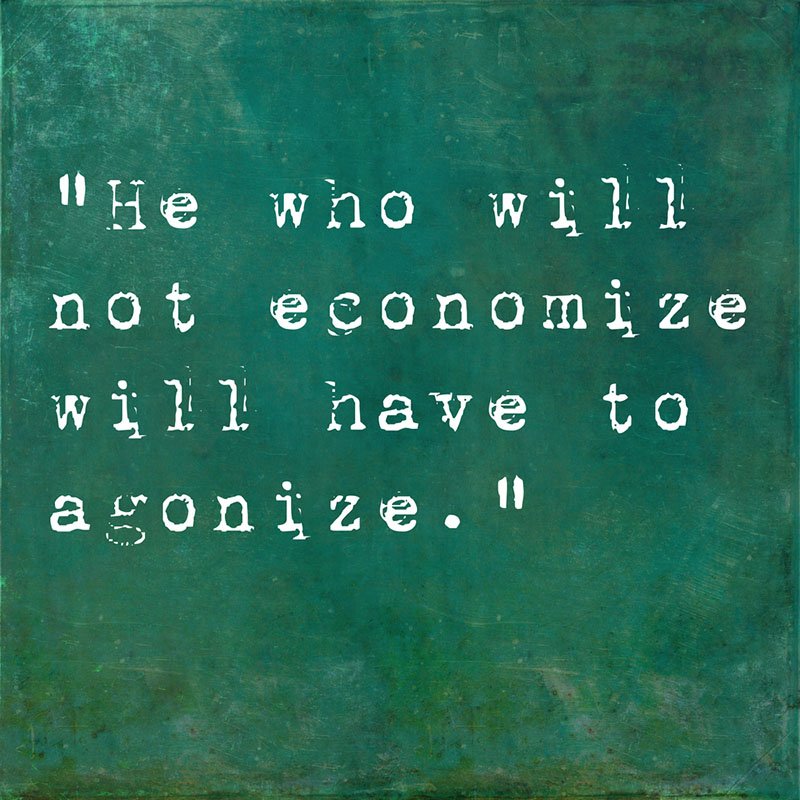 I don't have much in the way of money or worldly possessions, I'm not beautiful, intelligent or clever…
…but I'm happy, and I intend to stay that way!
I was born happy,
I love people,
I have a trusting nature,
and I'd like everyone else to be happy too.
-Anne Frank
Somewhere deep inside — we all know that money can not buy our happiness.
Yet, we find ourselves (or maybe it's just me) behaving as though it can.
We imagine, dream, and pursue a happier life for ourselves and our family…often to the neglect of everything that is truly important.
"If only we had a bit more money," we reason quietly.
Society has conditioned us to desire wealth — to consume. We've been trained to want the newest and the bestest. We want more money because then we'll have the good life…or so they say.
I've learned that no matter how big our income, no matter how much we have in the bank account, no matter how nice our house, our neighborhood, our cars or toys, absolutely none of it will make us happier.
"More" will always be knocking at the door.
Research shows that once an individuals basic needs are met (enough) happiness and creativity occur as a natural byproduct — any more or any less leads to discontent.
In order to embrace frugal living we must find contentment in the way things are.
So what then will bring us happiness?
Seeking those things that help us meet our basic human needs of:
Beyond that…money and possessions are useless and burdensome.
Tips To Help Us Meet Our Basic Needs
Tip #1 Healthy Mind
De-stress
Too much stress can kill you, as it eats away your joy. If we were to seek the root cause of our stress, much of it can be associated with our efforts to succeed. Studies show that the more we have, the more stressed we become.
Therefore, we can assume, more money and stuff does not bring us contentment…it's actually killing us! Tips for reducing stress:
Spend cuddle time with your loved ones. Nothing fancy…just spend time with them.
Turn the TV off.
Learn to enjoy the outdoors.
Exercise daily.
Disconnect from technology.
Positive Thinking
I'm a big proponent of positive thinking. Especially during troubling and financially difficult times, we have to remain positive (realistic, but positive).
Happiness is a state of mind.
Happy people feel empowered, in control of their lives, and have an optimistic outlook on life…regardless of the size of their bank account.
Engage Your Creativity
What is that saying about idle hands? Same applies to the mind.
When our minds are idle and disengaged we begin to seek fulfillment in external things (stuff).
Frugality flows out of a creative mind. You, yes you, possess creativity and special gifts that only you have power over.
Discover it!
Tip #2 Healthy Body
Sleep
Get enough of it! When we are tried and run down, we tend to make impulsive decisions.
This can translate into:
increased spending
decreased quality time with family members, friends, or co-workers
and often leaves us suseptable to illness.
Diet
In order to have the energy and vitality that is needed for a happy, fulfilling, frugal life…we must consume foods that support our bodies to that end.
This may include — yet is not limited to:
Fitness
Go ahead…raise your hands. Who committed to fitness in the new year?
That's awesome!
Exercising is such an important piece to the happiness/frugal living puzzle. Not only will you improve your health (which saves you money — i.e. medical bills) but you will reduce your level of stress and in many cases exercise balances your hormones, not to mention the "high" you get from aerobic activity.
I'm not suggesting that you go join a gym…in fact I'd rather you not and save your money instead.
Read more here for frugal exercise ideas. And be sure to follow my HOMEMADE FITNESS Pinterest Board. Additionally, here are a few things that I have found vital to any successful fitness program:
exercise with others
do something you enjoy
baby steps (no need to go couch to marathon)
Tip #3 Healthy Soul
Intimate Relationships
We have an innate human need to be intimate with other human beings.
Having…
supportive friends
a well-rooted, committed relationship
and a loving family
…will fill us with peace and happiness. Prioritizing the development of your relationships will nurture your soul and bring a sense of contentment.
Gratitude
Frugality is enjoying and being thankful for what we already have. When we take time daily to express our gratitude for the people and things in our lives, peace and contentment can be ours.
Gratitude has the power to reduce our desire for more.
Meditation
It doesn't matter what your spiritual beliefs are, the truth is every human being possesses a soul.
And how does this relate to frugal living you ask?
Daily meditation is paramount for our spiritual health. Taking time to focus on something greater than ourselves, has the ability to lift us high above this material world — so as to refocus our perspective on what's truly important.
When we neglect to set aside time to daily meditate on the goodness found in this life, we place ourselves in an extremely vulnerable position.
No amount of money or material possessions could ever fill the depths of our soul.
Here are a few tips on how to weave meditation into your day and why it's important.
To learn more about finding happiness in frugal living, check out Your Money or Your Life: 9 Steps to Transforming Your Relationship with Money and Achieving Financial Independence.
How have you found happiness in your frugality?