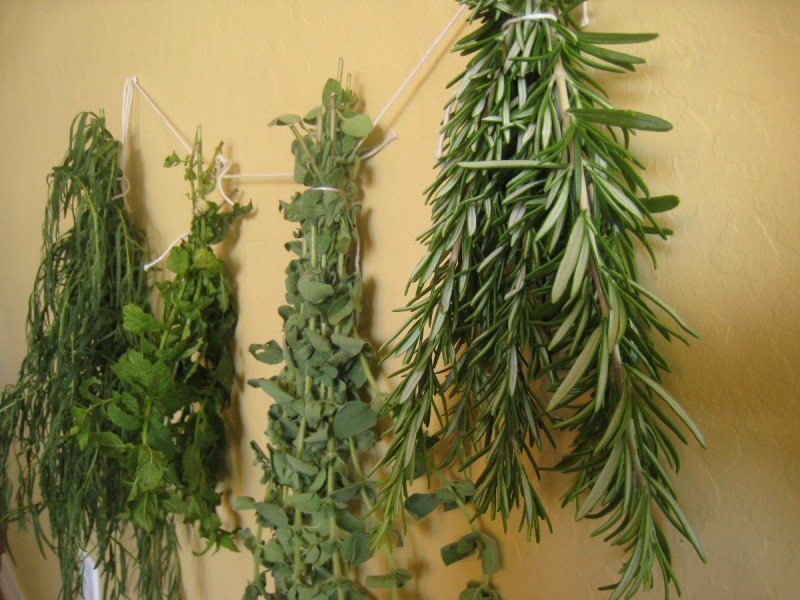 I am my own healer. I have a radiant voice within that guides me.
I can make decisions for myself. I can rely on others as needed, but at my discretion.
It is my body, my health, my balance, and my responsibility to make right choices for myself.
Right choices include working with competent health-care professional when necessary,
allowing friends and family to help as needed, and, above all,
being true to my beliefs, with the wisdom and willingness to change as part of the path of healing.

~Rosemary Gladstar, A Mantra for Home Health Care
The idea that medicinal plants are the medicine of the home, and should be used in every day wellness, is very appealing to me — primarily because I love my garden and my kitchen. But what's more, I love that my home is becoming a center for helping people prevent and heal illness.
In this fallen world health isn't something that comes naturally. Ailments and illnesses are just part of life. Yet in my role as a wife, mother, and friend I long to do all that I can to care for myself and those that I love. In fact, that's why I became a homemaker — and creating a kitchen pharmacy is just part of that journey.
Self-sufficiency, knowledge, and preparedness are all things to which I am constantly seeking and engaged in. Sometimes, I think I should have been born in a different time and a different place! But then I think…no, there is purpose for here and now.
The Differences Between Home-Based and Conventional Medicine
A common misconception is the thought that we must choose between conventional and home-based medicine — or in other words, we think we must be sold out one way or the other.
Not true.
When helping people prevent and heal illness, we must see that both systems of medicine — although very different — are wonderful in their own right. And, they must work together, in balance, for sustainability's sake.
Conventional Medicine
Conventional medicine — which is basically modern health care as we know it — is such a blessing during times of sudden illness. It is especially effective:
during life-threatening situations
in alleviating acute symptoms of an illness
when medical emergencies occur (i.e. asthma attacks, stroke, heart attacks, etc.)
However, most treatment plans involve medications that only seem to mask the symptoms of disease and don't really address the root cause. Although in the situations that I mentioned above, dealing with the symptoms is necessary…it's just not a long-term solution for health.
Home-Based Medicine
Home-based medicine — that which involves the use of herbal remedies, diet, and exercise — is the focus of our series this month and is in desperate need of a wisdom revival. Historically, it was in the home that many non-emergency conditions were treated on a daily basis. Those such as:
headaches
minor wounds
digestive issues
chronic conditions
bumps and bruises
fevers
colds and flu
minor aches and pains
One hundred years ago, our ancestors – model homemakers — could probably go to a pharmacy in the city, but what they purchased were containers of dried herbs and bottles of herbal tinctures. Yes! That's exactly what pharmacies sold. Herbs!
Even further back, people possessed the knowledge that allowed them to go out into nature, identify, and gather the herbs themselves. Not only that, but the herbs intentionally grew in backyard gardens and they were carefully preserved and stored.
Likewise, our ancestors knew to maintain preparedness. Jars filled with steeping tinctures, burlap sacks stored with plant materials, and secret family concoctions cooking on the stove were always available whenever a friend or family member was in need. Most of what they knew came from instinct — in large part due to the fact that there was no other way.
They carried the wisdom of experience.
For me, growing in home-based, herbal wisdom is all about reclaiming intentional living. Perhaps the greatest personal gain in using our own homemade, natural remedies comes from the ability to create a more sustainable daily existence, to accomplish simplicity in our lives, to empower, and, over time, to restore health and hopefully save a ton of money in the process.
Today, we find ourselves at a defining moment.
Will we allow the wisdom of our past to be lost forever…or will we take part in reviving it?