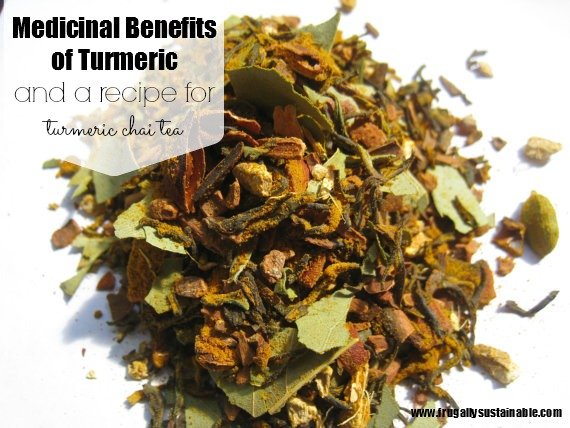 We all have our go-to-remedies and today I would like to share with you one of mine.
Turmeric is one of the world's most powerful natural healers. Its' active ingredient curcumin, has been known for centuries to have extremely potent medicinal properties and is documented as being effective in treating a variety of conditions.
Other than the occasional curry, I struggled to add this beneficial root herb to our diet. That was until I created a Turmeric Chai Tea!
My palate rejoices simply at the thought of this drink.
10 Reasons Why Turmeric Is One of My Favorite Remedies
Turmeric is an anti-microbial. That means it will attack both bacterial infections and viral infections and destroy both. It is particularly effective in treating illnesses of the respiratory system (this makes it a superb remedy for the cold and flu season).
It has shown to prevent and stop the growth of prostate, breast, skin, lung and colon cancer
Known to reduce the risk of Type 2 diabetes
A natural liver detoxifier.
Research shows it may prevent and slow the progression of Alzheimer's disease.
As a potent natural anti-inflammatory, turmeric may work just as well as many anti-inflammatory drugs. Furthermore, reducing the risks associated with the side effects of those types of medications.
It's a natural painkiller.
Aids in fat metabolism (i.e. helps with weight management)
Trusted for many, many years in other cultures as a treatment for depression.
Speeds up wound healing and assists in the treatment of acne, eczema, psoriasis, uneven pigmentation, and lackluster skin.
I've added it to a list of my most favorite medicinal herbs. In fact, it's right up there with garlic, ginger, parsley, sage and rosemary.
Turmeric Chai Tea Recipe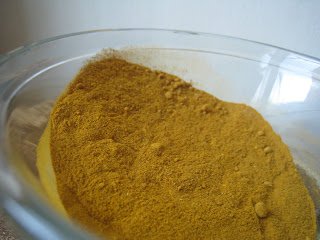 Turmeric Chai Tea Powder
(4 servings)
-3 tablespoons ground turmeric
-4 teaspoons ground cinnamon
-1/8 teaspoon ground clove
-1 teaspoon ground cardamon
-2 teaspoons ground ginger
-1-2 teaspoons cayenne pepper (optional)
Directions: Mix all ingredients together and store in a glass jar.
Note: Cayenne pepper, although optional in the recipe, will speed the turmeric through the blood stream by relaxing blood vessels down to capillaries allowing more turmeric to get to the infections faster.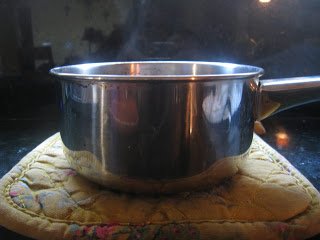 Tea Prep
(single serving)
-4 teaspoons of Turmeric Chai Tea Powder
-1 cup water
-sweetener to taste
-1/2-1 cup warm milk (i.e. cow, goat, almond, hemp, coconut, etc.)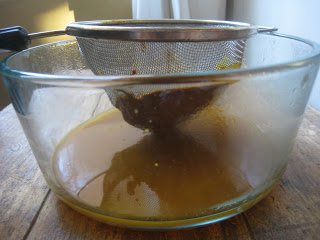 Directions: Bring 1 cup of water to boil. Pour water over spices and steep for 10 minutes. Strain through a fine mesh sieve or a cheesecloth. Add sweetener and milk.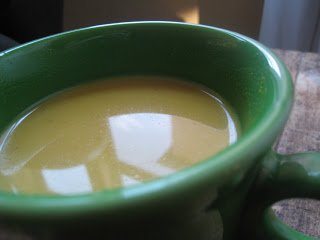 Notes and Tips
-WARNING: Turmeric will turn everything it touches yellow.
-Using fresh herbs is always the better option. If using fresh turmeric and ginger increase steep time, during the prep, to 20 minutes.
-Because it stimulates the uterus, turmeric is not recommended for pregnant women. It is also contraindicated for those with gall bladder disease or gallstones. As a good general rule, please consult your physician prior to the use of any herbal/spice remedy.
-Turmeric, along with the other spices required in this recipe, is available in a well-appointed health food store, the spice aisle of most grocery stores. I purchase all of my spices in bulk online through Mountain Rose Herbs.
Inspirational Resources:
Turmeric Superfood
20 Health Benefits of Turmeric
New Findings Show Disease Fighting Powers of Turmeric