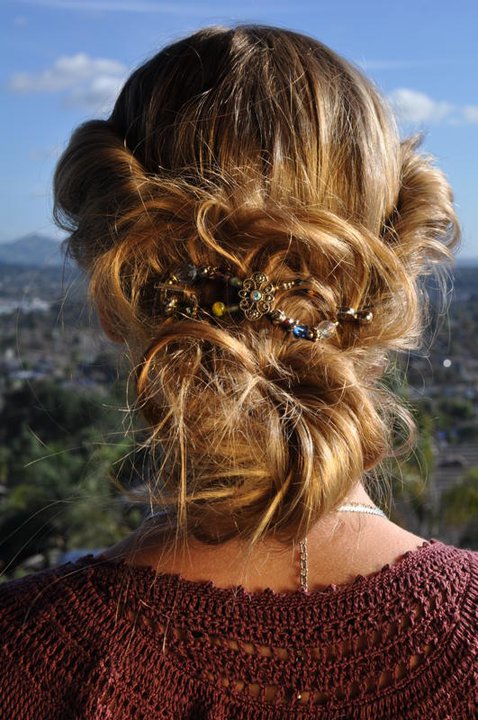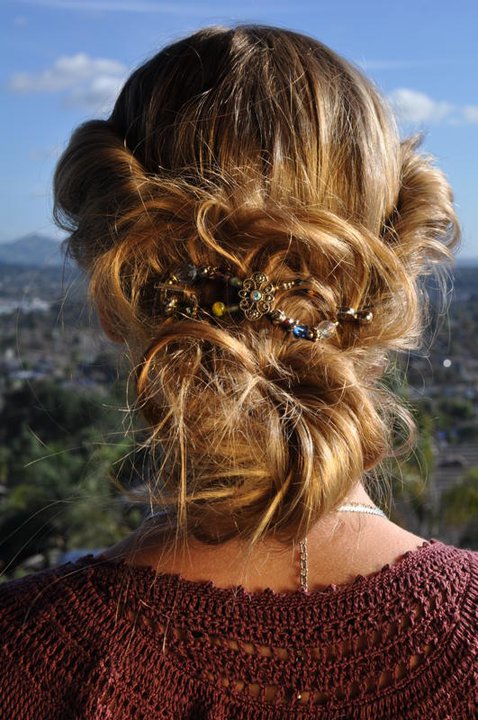 I may be a work-at-home mom — busy with keeping the home, homeschooling the children, and trying hard to save my family as much money as possible — but I love a pretty hair style.
Not that it happens that much…but when we venture out, I see my long hair is a great, frugal accessory.
Lilla Rose clips have been a new discovery for me, and goodness, I love their beauty and ease of use. I can throw my hair up super quick and go because these awesome clips allow for a variety of different hair styles that take just a few seconds to do.
Paula Ramm, an independent consultant with Lilla Rose, is the sweet woman behind this giveaway and she says:
I originally became a consultant with Lilla Rose because I fell in love with the flexi-clip! I have very thick hair, and until I found the flexi, nothing would hold all my hair up without breaking or popping out. The flexi is beautiful, unique, and well-made. It is also very comfortable, and I get many comments from customers that they no longer experience pony-tail headache! It also works in all types of hair, from baby-fine to super-thick. The best thing about the flexi-clip is that I can do my hair beautifully in only seconds, and be ready for the day! I am a homeschooling mom of seven, and I don't have time to mess with my hair! I am sure that most busy moms out there can certainly agree.
Check out this example of what the flexi, one of the most popular Lilla Rose clips, can do:
Prior to ordering, it's important to watch
the sizing and styling videos
, as it is vital to have the correct size for maximum enjoyment of your clip.
Other than the flexi, Lilla Rose carries a few really fun hair accessories, like funky headbands, cute hair pins, and my personal favorite…hair sticks!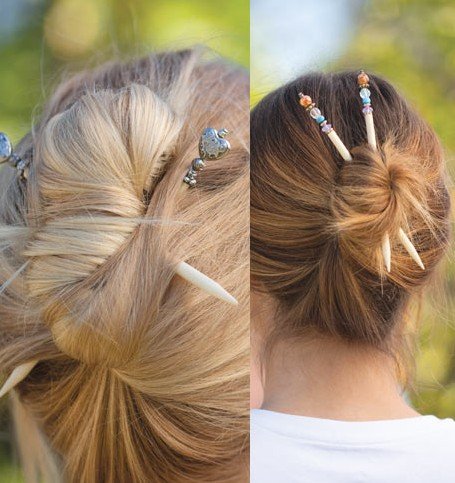 So how would you like to win a gift certificate to Lilla Rose?
We are giving away two gift certificates, each redeemable or a flexi-clip, or any Lilla Rose item of the winner's choice, both valued up to $15.
Follow the Rafflecopter widget below to enter! And good luck to everyone 🙂


a Rafflecopter giveaway