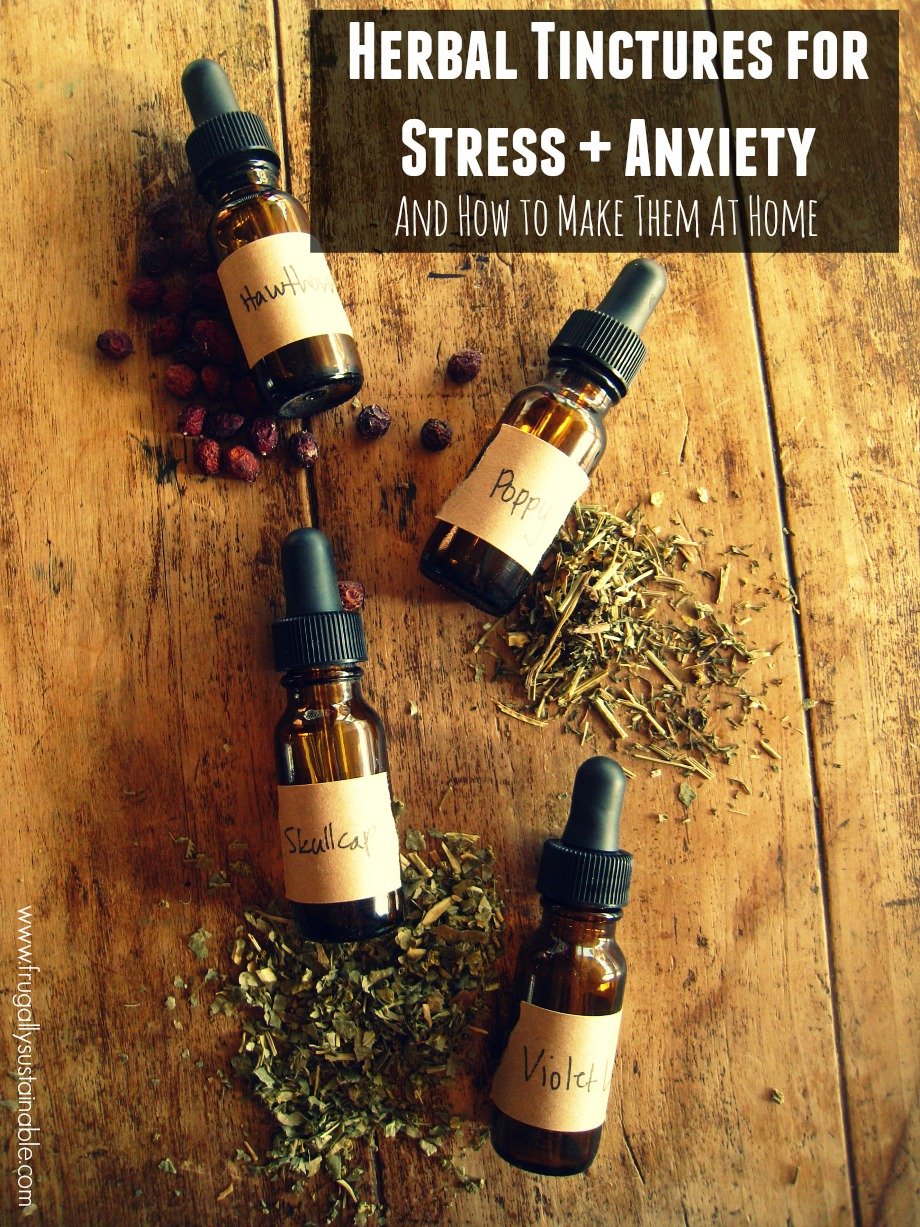 It's no secret that the female nervous + sexual/reproductive systems are magical + wonderful — yet incredibly mysterious — sources of energy.
Mirrored by the cycles of the moon…the fluctuations of a woman's life are marked by consistent waxing and waning.
And learning to appreciate the complexity of our own bodies' is quite the journey. Wouldn't you agree?!?
Thankfully…
…for every changing season…
…there are herbal allies ready and willing to provide gentle + loving support.
These days, so much of my practice in herbalism has been guided by intuition. In other words, I am learning to listen to my body and trust the direction in which it leads.
Therefore, making simple remedies that allow for a whole bunch of flexibility and stand ready for whenever I feel the need, is of utmost importance.
Herbal tinctures have an ancient history of helping women by providing relief from all sorts of physical + mental + emotional maladies. From hormone balancing, to clarity of thought, to insomnia, to headaches…
…one of the most effective personal uses of herbal tinctures has been to relieve stress + anxiety.
Natural Nervous System Health
Feeling nervous, tense, anxious, and/or overwhelmed — no matter if there is or isn't a specific cause — are all classic symptoms of a depleted or overburdened nervous system. Exhaustion is another symptom, in addition to chronic muscle pain or pain of unknown origin.
The good news is…
…herbal medicine can help with all of it!
BUT, herbs alone aren't enough.
You can build the health + strength of your nervous system with ::
whole foods (especially fruits + veggies rich in B vitamins, minerals, and chlorophyll)
nervine herbs + adaptogens (Read More :: Adaptogenic Herbs for Stress Relief)
loving self-care (i.e. yoga, meditation, daily affirmations, dancing, singing, "you" time, enjoyable creative outlets)
getting enough sleep (Read More :: Make Your Own All-Natural Sleep Aid)
spending time in nature + restoring your relationship with the Earth
releasing thoughts, people, and situations that rob your joy
setting clear intentions
As a little side note :: I can't emphasize enough the importance of learning to accept things the way they are and learning to be present — which is the actual state of having your mind and body in the same place at the same time (admittedly, one of the greatest challenges of my life). Learning to quiet the mind and rest in the truth of the present moment is vital. And connection with the Earth…essential. Presence, calmness, responsiveness and resiliency are the attributes of a healthy nervous system.
With all of that said…
…here are the herbal tinctures I will be setting for personal use in the new year.
Herbal Tinctures for Stress + Anxiety
Motherwort
purchase organic motherwort here
These are a few of the words that come to mind when I think about Motherwort…comforting, calming, strengthening, encourager. In addition to balancing female hormonal imbalances, Motherwort eases anxiety by turning anger frustration, resentment, and heartache into openness, acceptance, and peace. In my personal experience, a Motherwort tincture has been the most helpful in reducing my usual irritability and anxiety during the days of the month just before menstruation (as she is known for her ability to aid in the release emotional + mental stress). Not to mention, it's a super fantastic remedy for menstrual cramps.
Skullcap
purchase organic skullcap here
Skullcap has the ability to bring calm the body by relaxing the mind. When I'm nervous, tense, or worried, skullcap is the friend I rely on to help me manage the stress and anxieties of everyday life. Skullcap tincture is the perfect remedy to use at the end of the day when you're feeling both overstimulated and fatigued yet tired and tense all at the same time. Skullcap is a wonderful treatment for almost any symptom associated with the nervous system…from chronic symptoms, to insomnia or fear, to nervous or stress headaches…be sure skullcap tincture is in your home apothecary.
California Poppy
purchase organic California poppy here
California poppy helps to treat insomnia related to anxious thoughts, soothes pain, and relaxes physical tension. It is probably one of the oldest and most effect remedies for treating anything related to stress. Higher doses of California poppy tincture have an incredibly strong sedative effect, whereas a lower dose is better suited for reducing the effects of stress + anxiety. This is my favorite remedy for immediate relief from acutely stressful situations.
Violet Leaf
purchase organic violet leaf here
Violet leaf helps the body + mind to make an instant connection with the heart. A violet leaf tincture will aid in dissolving anger, frustration, judgment, and resentment. It is the remedy I go to when I am overwhelmed with compulsive thoughts (over-thinking things) and/or feeling angry/frustrated with someone or something. Likewise, a violet leaf tincture is wonderful for use during times of stress related to grief + loss. You will find that a tincture of violet leaf won't leave you emotion-less the way pharmaceuticals have a tendency to do — instead, violet leaf allows us to feel it, accept it, and heal it.
Hawthorn Flowers + Berries
purchase organic hawthorn flowers + berries here
Hawthorn is the ultimate "heart healer." Hearts are broken. They've always been broken, and they always will be. Hawthorn has a beautiful magic all her own! A hawthorn flower + berry tincture is there to help when you have trouble letting go of someone who is clearly not good for you, or when your feelings of love for someone turn to distain. Use your hawthorn tincture when you need the strength to say "no" to someone else, so that you can say "yes" to yourself…without loosing heart or your ability to love.
Lemon Balm
purchase organic lemon balm here
A tincture of lemon balm is simply a wonderful natural alternative that provides instant relief for growing stress + anxiety. Lemon balm has some of the most exceptional calming properties. It is most definitely one of my favorite herbal tinctures to have available after a super stressful day. Likewise, dropperful of lemon balm tincture will knock out a stress headache and relieve a multitude of symptoms associated with PMS.
To Create :: Read My Article :: Moon-Based Herbal Medicine Making: How to Make an Herbal Tincture with the Lunar Cycle
To Use :: These tinctures I will simply take in water if I'm in a pinch…however, my favorite use is in combination with mineral-rich infusions of holy basil, red raspberry, red clover, or nettle leaf ***I will also often use them mixed with each other for the benefits of synergy*** The dosage I consume is adjusted to the situation (guided by my own intuition). A few drops might be enough in some instances…yet in others, 25-50 drops are needed for therapeutic effects. ***In general, these tinctures are not intended to be used every single day, forever and forever, the end — they are powerful helpers, just for when they are truly needed.***
Notes
-For the herbs that I can't grow myself, I love to purchase them in bulk from Mountain Rose Herbs or a local health food store. Mountain Rose Herbs is also my go to for medicinal-grade essential oils!
-Purchase tincture bottles here — I love these amber glass bottles with a dropper from Mountain Rose Herbs.
-Please read my article Moon-Based Herbal Medicine Making: How to Make an Herbal Tincture with the Lunar Cycle for tincture making basics.
WHY HERBS?

+Because they work gently and effectively.
+Because you can grow many yourselves, right outside your front door or even in your kitchen.
+Because it's our birthright to use the gifts of nature with respect and wisdom.
+Because up until relatively recently, at least in the western world, herbs were an integral part of taking care of ourselves.

Health doesn't come from plastic bottles. Vitality grows naturally from the way you live your life. Deep down, people already know this.

If you want to learn more about herbs as medicine and as food, and if you're just too busy to enroll in an in-person program, join the Herbal Academy of New England for a comprehensive and convenient online herbal course you can complete anywhere and anytime!

Learn what your great ancestors knew about the natural world and begin to build your own apothecary.

Start classes anytime! Click this link to learn more and register.
Book Reference :: The Gift of Healing Herbs
Be sure not to miss a post, click this link to receive my free eBook and Frugally Sustainable tips by email.
DISCLAIMER: The statements made here are purely education and have not been approved by the Food and Drug Administration. They are by no means intended to diagnose, treat or cure or prevent any disease. This notice is required by the Federal Food, Drug and Cosmetic Act. Although herbs and these tinctures are generally considered safe, it may not be true for everyone. It is always the best practice and highly advised that you consult with a medical professional prior to the use of this or any herbal preparation.