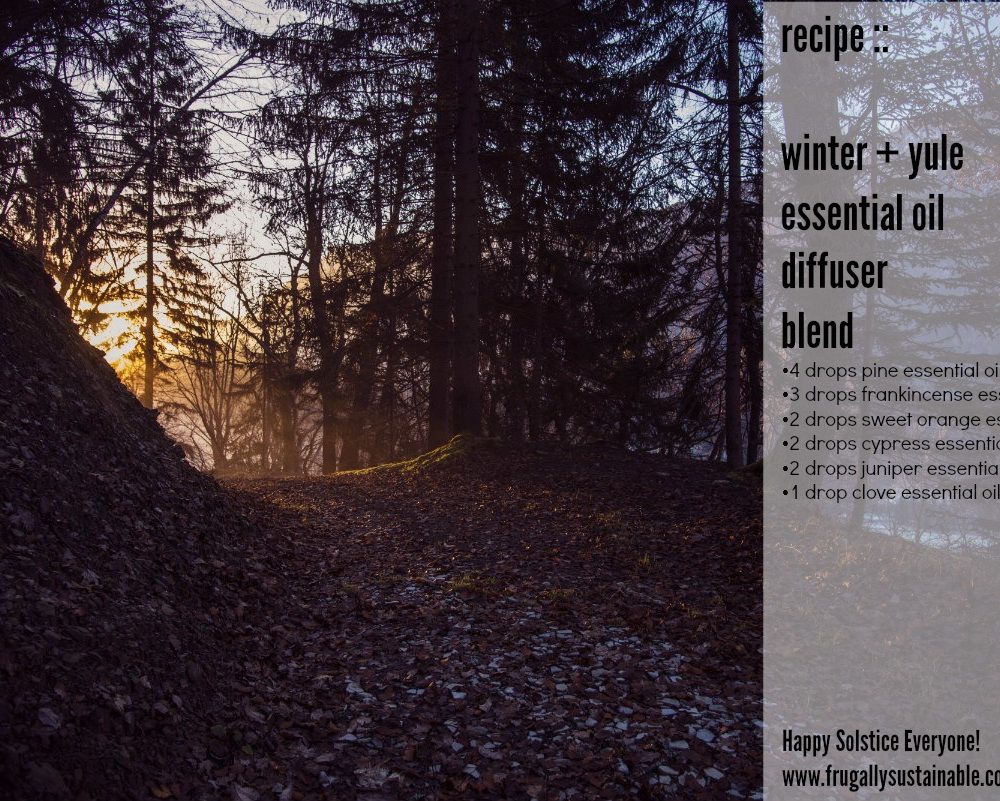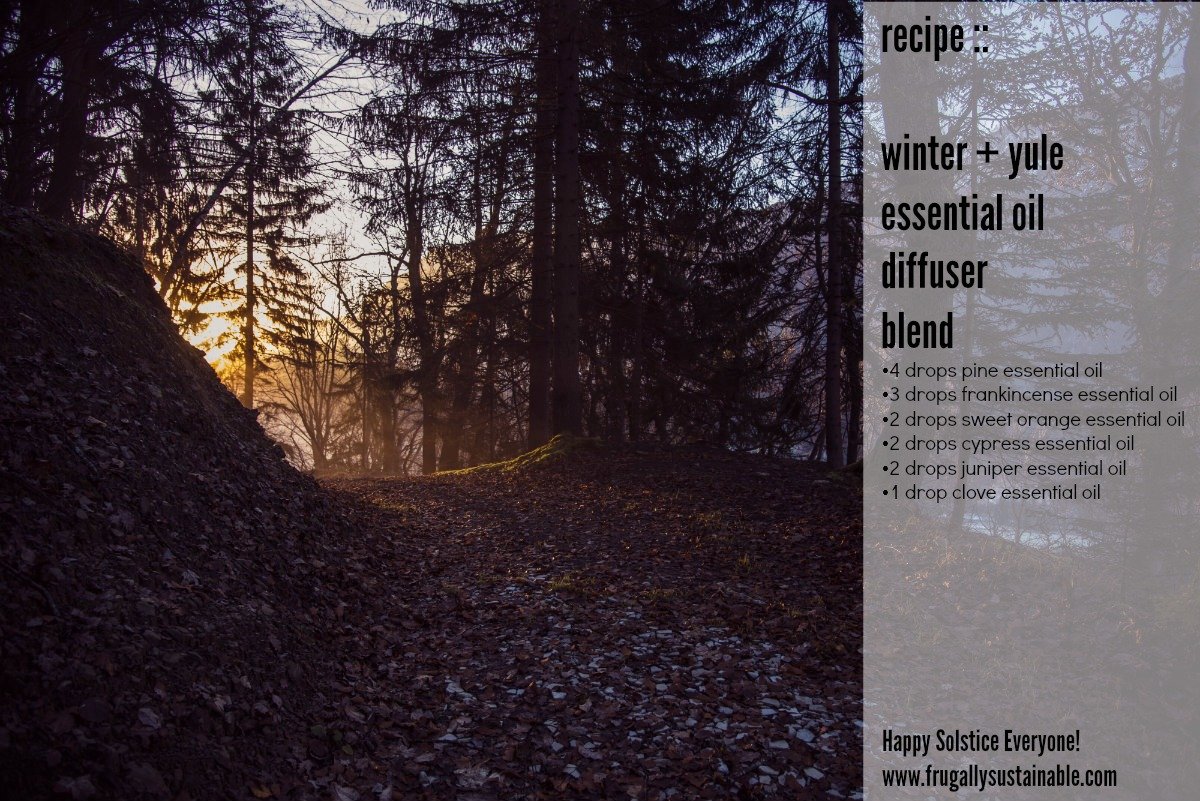 Winter is such a wonderful time to allow for the aromatic benefits of essential oils to bless our lives.
A time…
…to cleanse and freshen the air within our homes — often shut tight against the colder weather.
Not to mention, the emotions induced by seasonal scents…ones that remind us of all those warm + joyous moments.
I say, the people of ancient times were the wiser.
They were known to bring cut branches of evergreens — those such as fir, mistletoe, pine, and juniper — inside to release their intoxicating aromas. This practice was common during the time leading up to, and around, the Winter Solstice — when the days grow shorter and the nights grow longer.
It is during the Winter when our longing for the light and life of warmer days grows.
The recipe given below, is a fairly simple blend of essential oils I've designed to evoke a sense of celebration, life, and renewal — one given through the scents most commonly associated with the Winter Solstice, Yule, and the entire holiday season.
Setting Your Intention
I encourage you, as you prepare a batch of this diffuser blend, visualize what it must have been like for those before us…
…as our ancestors stood witness to the rise of the sun on the day of the Winter Solstice — I think about the intensity of cold they must have experienced — with only the flames of a small fire to warm them — and oh the relief that manifests' at the rebirth of the sun!!!
Diffuse this blend in your home to aid in celebration of the season through protection, blessing (love), meditation (peace), and cleansing.
Winter + Yule Essential Oil Diffuser Blend
Ingredients
*For the highest medicinal value available choose Mountain Rose Herbs essential oils or Plant Therapy. These are the brands I trust to provide the ultimate in health + safety for myself, my family, my friends, and my home.
4 drops pine essential oil
3 drops frankincense essential oil
2 drops sweet orange essential oil
2 drops cypress essential oil
2 drops juniper essential oil
1 drop clove essential oil
To use
Add each of the essential oils in a small glass bottle (I love these Amber Glass Bottles with Reducer) and invert the bottle gently a few times to blend. Note :: I like to make a decent-sized batch to last several uses.
Date + label the bottle.
Diffuse as directed by your essential oil diffuser. Note :: I add my oil blend — 15-20 drops — directly into my nebulizing diffuser (a diffuser that I absolutely LOVE).