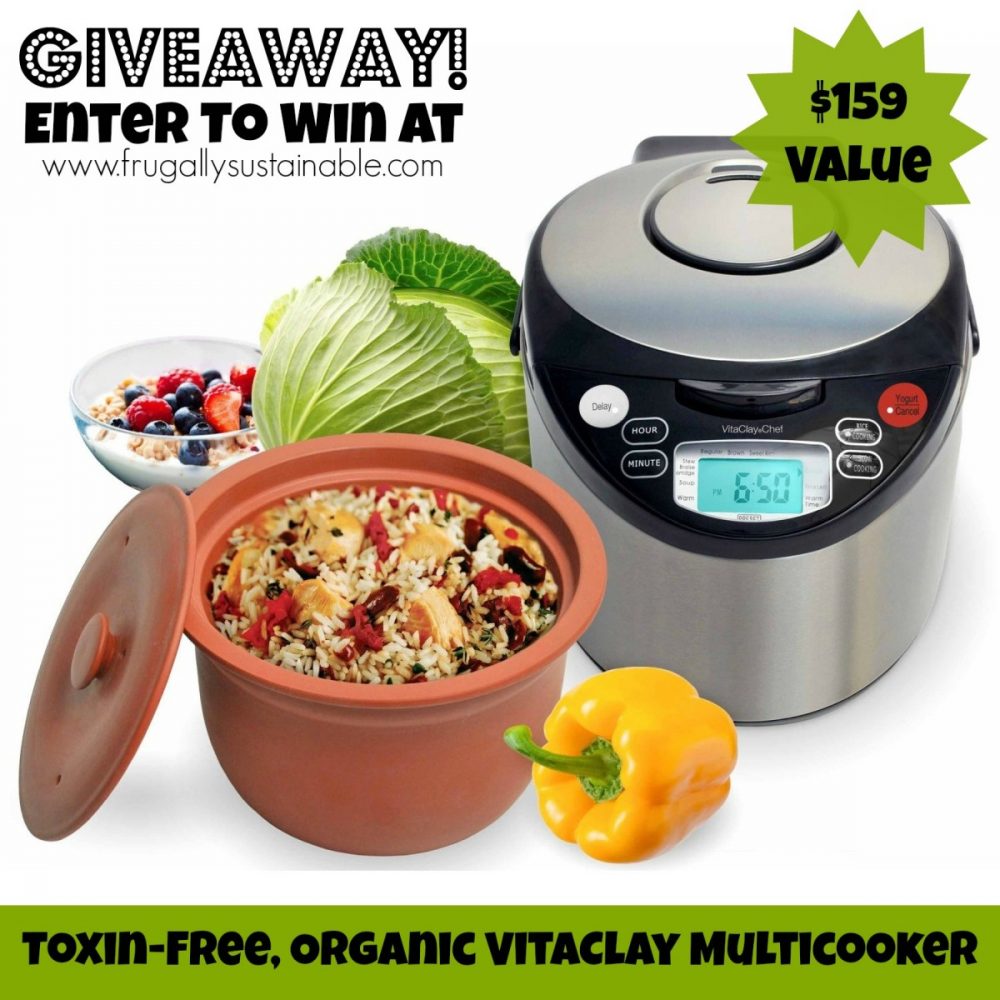 Two things I highly value…one, my time; two, preparing nutritionally dense, toxin-free foods for my family.
Those two things haven't always come together in balance.
That was until I discovered the VitaClay® Smart Organic Multicooker.
I'm in love I tell you!
Here at the ranch, LOTS of my time and energy goes into chemical-free, preservative-free food production. Whether it's growing fruits & vegetables, sourcing quality bulk items, tending to soil, composting, raising pastured chickens, milking goats, and/or gathering eggs…
…I need to know my efforts aren't being thwarted by toxic cookware.
Insert VitaClay®!
This thing is AWESOME! It is a…
slow cooker
rice cooker
steamer
plus bonus yogurt maker
…all in one!
Each clay-cooking bowl is always made of natural, unglazed, Zisha clay, which enhances flavor and preserves nutrients, enzymes and vitamins. It's free of any non-stick glazes: no chemicals or aluminum come in contact with your food.
The VitaClay® Smart Organic Multicooker is super convenient and fully programmable, thanks to innovative computerized clay heating technology (ancient cooking vessel meets modern society). The all-natural clay-cooking bowl promotes uniform cooking, and the double-lid design not only creates micro-pressure to maximize tender and flavorful food, but cuts slow cooking energy and time in half!
Whole meals and side dishes can be made in as little as 30 minutes from scratch.
Anyhow, I'm so excited about my new slow cooker, I wish we could all have one! But since it can't be…I had to share this experience with at least one of you!
Follow the steps below and enter to win this bad boy!
How To Enter
1. Click on the following link:
VitaClay® Smart Organic Multicooker — 8 Cup
(It will take you to the VitaClay® website to read about the product. After that just head back this way and complete the last two steps.)