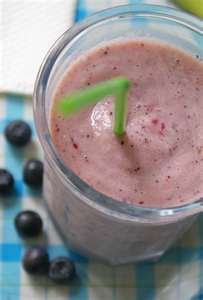 Tricky Nutritious Smoothie
Shhhh…don't tell the kids about this one.
My children have simply come to accept our diet, mostly out of necessity for survival. You see, I've never really been a buffet style Mom. What I cook, I cook for everyone and everyone is expected to eat it (or at least try). Goodness, that sounds mean…really, I'm not a mean Mamma.
Our table is almost always blessed by simple, whole-food, kid-friendly dishes. However, there are a few nutritious foods (such as kale, spinach, and the lettuces) that are extra challenging, requiring a bit more effort in order to stimulate the palate of a child.
My solution = the Tricky Nutritious Smoothie.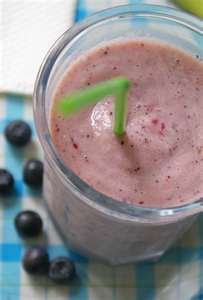 It's not entirely tricky. The kids know what goes in the blender. They just can't taste all the green goodness hidden by the banana, strawberries, blueberries and honey.
A smoothie is a great way to pack in vital nutrients, especially the green kind. There are numerous variations to our recipe so don't get hung up on the specifics. Feel free to add/replace fruit listed in the recipe with fruit that you have on hand. In fact, please leave a comment with your most favorite Tricky Smoothie recipe.
Here's the Recipe:
1 banana
2 cups of frozen fruit (We almost always use strawberries and blueberries frozen from when in season. I will use fresh peaches, pears, plum and/or nectarines when they are in season at the market.)
1 cup of orange juice (Fresh squeezed is best. Then go to something not from concentrate. I like Naked brand OJ. Never use juice in the frozen concentrate form, way too much sugar and way overly processed.)
1 cup of kefir (Plain, whole fat organic yogurt will work also. If I have it on hand, I often substitute coconut water in place of the kefir)
Kale, or any other seasonal greens available (Kale is literally a powerhouse of nutrients and this is an excellent way to get young children to consume it. Add as many greens as taste will allow. Start small if you're just beginning. )
2 tablespoons of hemp protein
Local raw, un-filtered honey to taste (You can use medjool dates if you are looking for a more plant-based sweetener or if you would like to sweeten a smoothie for the young unable to ingest honey due to age.)
Blend on high with ice until desired consistency is reached. If there happen to be any leftovers, you can pour them into popsicle molds and freeze for a quick treat later in the day.
Feel the freedom to experiment. Get those creative juices going (literally), and be encouraged by the nutrient-rich food you are feeding your family.