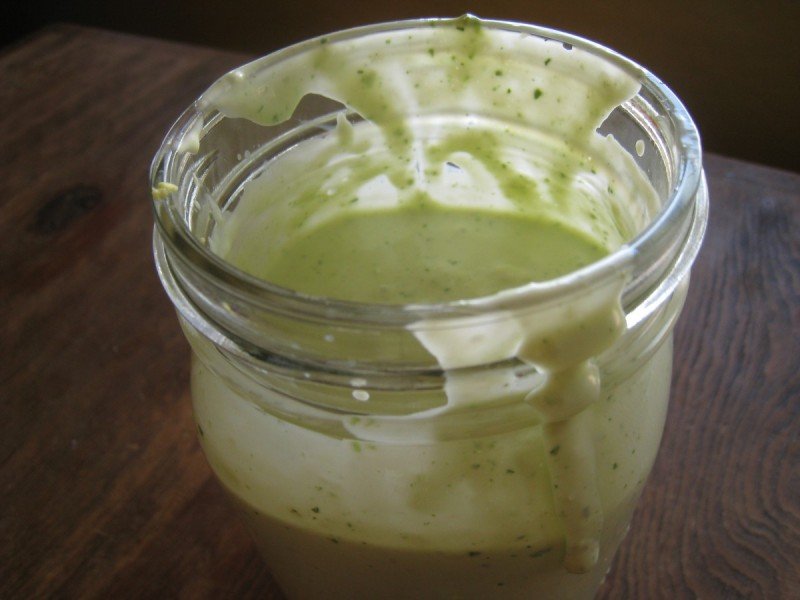 We have family in town visiting us this week, and I am in the kitchen busy preparing for our guests! Providing nutritious, seasonal foods for my family is something that I take great pride in…and visitors are treated no differently.
In wishing to welcome them — after their long day of traveling — with a refreshing mid-afternoon snack, we created this Green Goddess Raw Vegetable Dip, served alongside fresh seasonal veggies from our CSA farm.
Raw Vegetable Dip Recipe
Ingredients
Makes approximately 3 1/2 cups of dip.
-1 cup yogurt
-1 cup mayonnaise (make your own with this recipe)
-1 ripe avocado, peeled, pitted, and cut into chunks
-2 large green onions, sliced
-1/3 cup garden fresh parsley, coarsely chopped
-1/4 cup garden fresh tarragon, coarsely chopped
-the juice of one lemon
-4 cloves garlic
-1 teaspoon ground mustard
-salt and pepper to taste
Instructions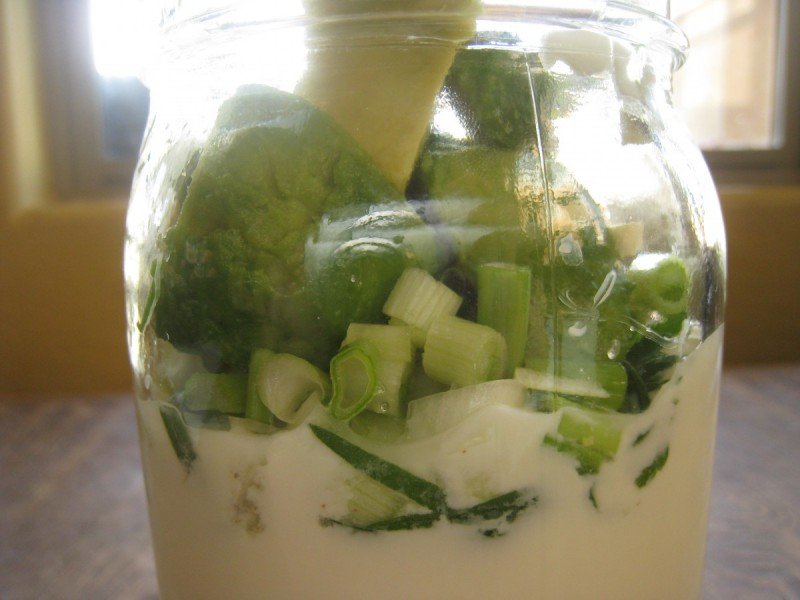 1. Add all of the ingredients into a quart-sized mason jar.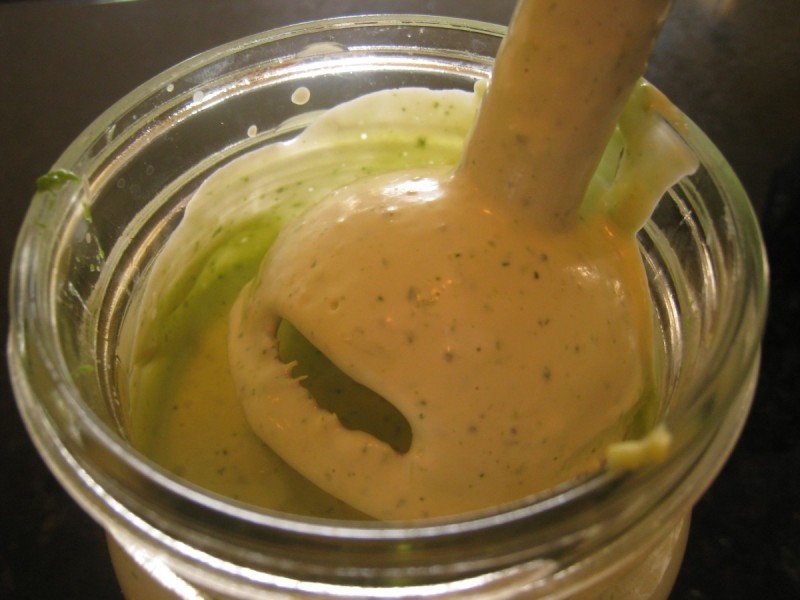 2. Blend with a stick blender (my most favorite kitchen tool) until smooth.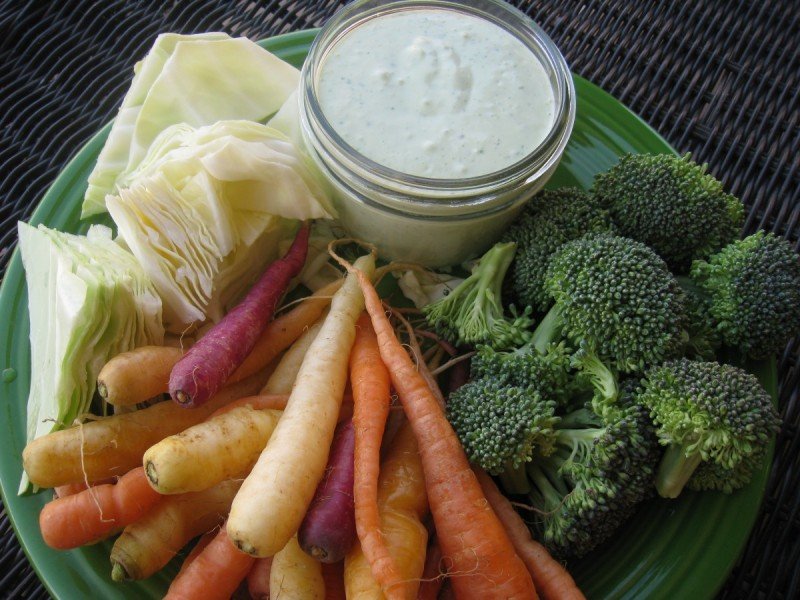 3. Serve with raw, seasonal veggies.
Note: Simply put the lid on your mason jar and store any leftover dip in the refrigerator.
What's your favorite veggie dip? Please feel free to share a link 🙂