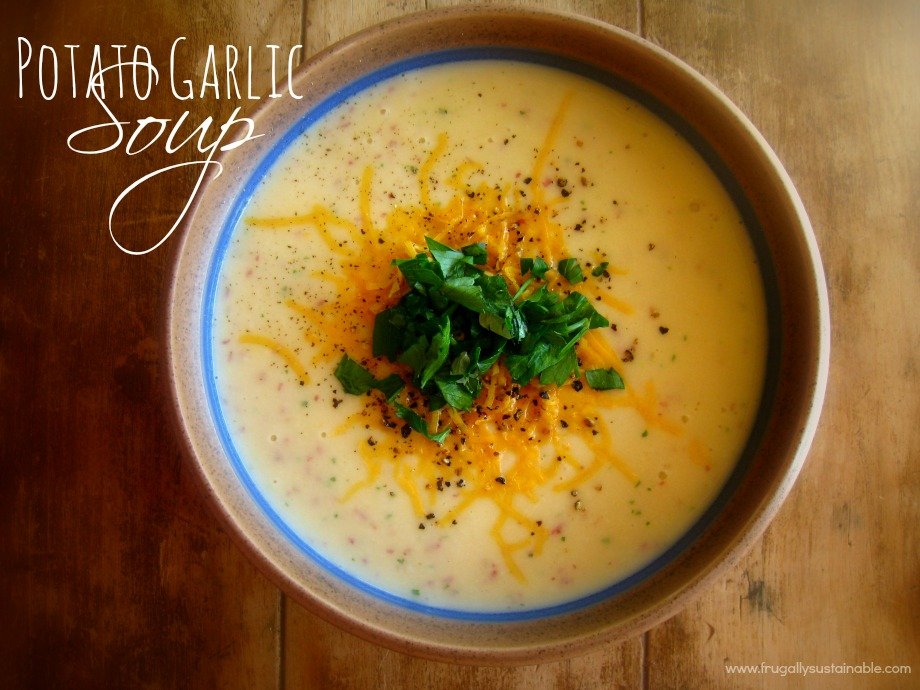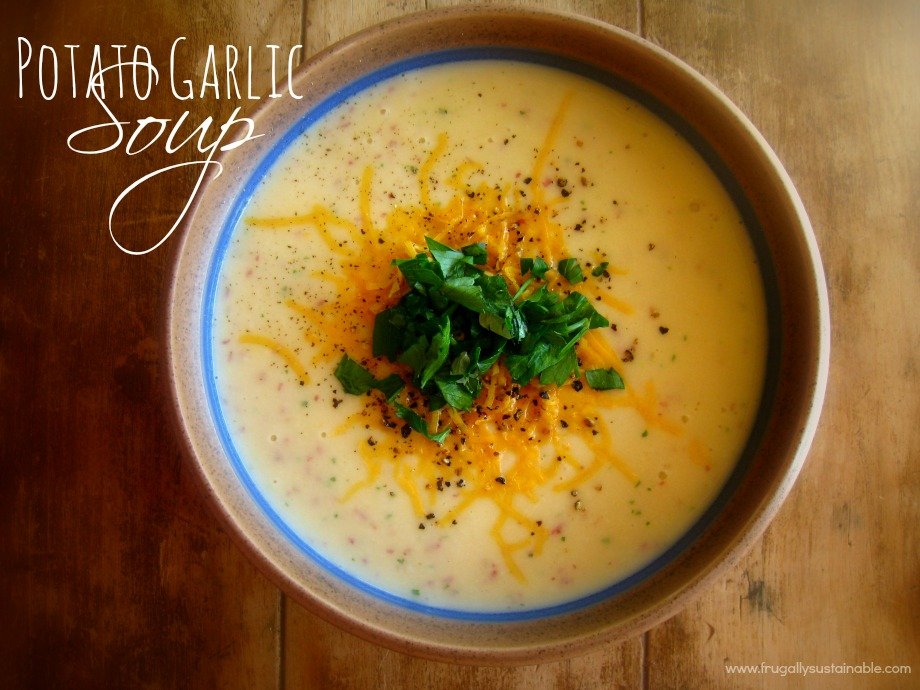 Nothing says winter like a warm + cozy bowl of delicious goodness!
I love soups…
…and I love them even more during the coldest, darkest season of the year.
This soup in particular, begs for a comfy couch, a crackling fire, and slippers.
Not to mention, if you have a hint of a cold…this will surely aid in healing.
Potato Garlic Soup
Yield :: 4 servings
Ingredients
*Use local organic, non-GMO ingredients whenever possible.
4 cups red potatoes, chopped
1 1/2 cup water
2 teaspoons real salt
1 1/2 tablespoons grass-fed, ghee (ghee is my favorite, but you can use coconut oil or olive oil in substitution)
1 yellow onion, chopped
2 to 2 1/2 cups vegetable broth (water, milk, or chicken broth may be used in substitution)
8-10 cloves fresh garlic, peeled
3-4 tablespoons grass-fed butter
1/4 cup fresh parsley, chopped
fresh cracked pepper
shredded cheddar cheese, optional
Method
Combine the potatoes, water, and salt in a saucepan. Cook until tender (approx. 20 minutes). Note :: Do not drain.
Heat the ghee, or oil, in a skillet. Saute chopped onions until translucent (approx. 10 minutes).
Using a food processor or blender, puree undrained potatoes, sauteed onions, fresh garlic, butter, and 1/8 cup fresh parsley until smooth.
Pour puree back into saucepan, add vegetable broth to the desired consistency, and cook over medium heat for 5-10 minutes or until heated through.
Serve in warm bowl. Top with shredded cheese (optional), fresh parsley, and pepper.
Enjoy!
Learn more :: Follow my "Soups" Pinterest board for continued inspiration!