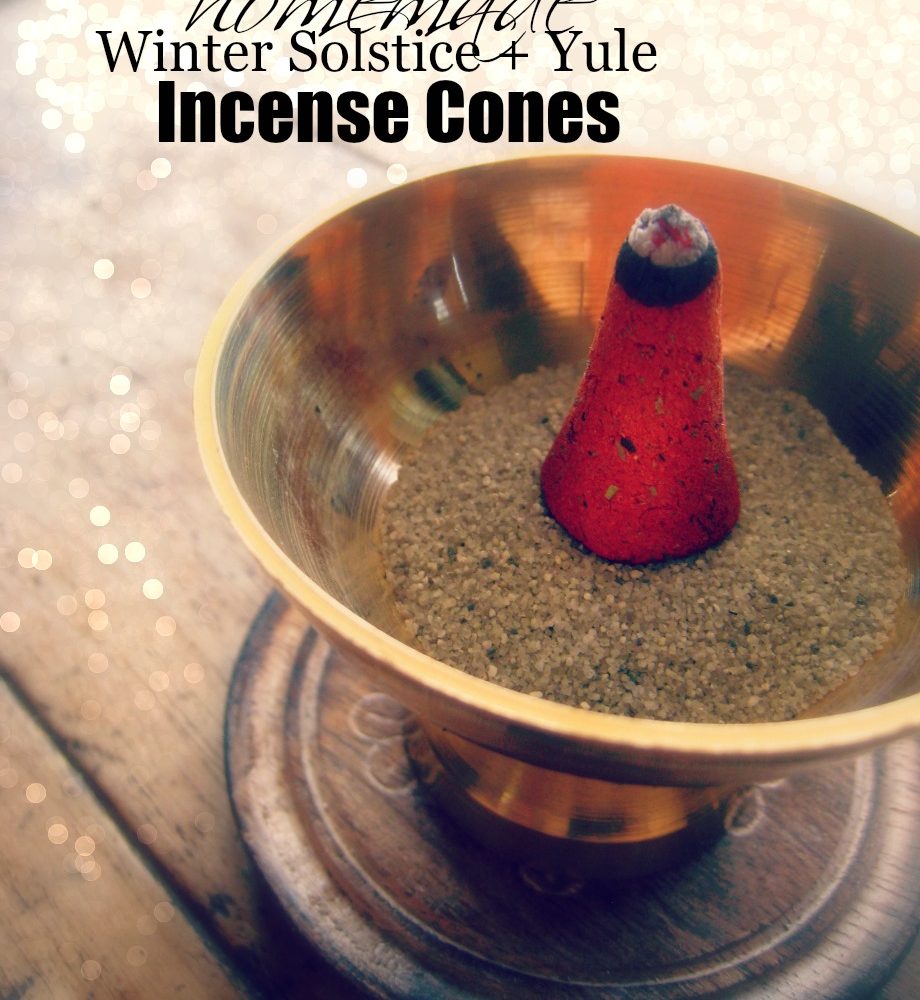 Making incense is a very intentional and beautiful form of creative art.
It's super fun to make and such a blessing to use.
Incense may take the form of ::
loose ingredients to be burned on outdoors fire or indoors on a charcoal disc
hand-shaped cones, cylinders, or sticks
All forms of incense — except that of loose incense — consist of four foundational ingredients: a burnable base, an aromatic substance, a bonding element, and a liquid to bring it all together.
The beautiful thing about making incense at home…you set the intention for the incense…you choose the ingredients.
I created this incense to be enjoyed for the next few weeks leading up to the Winter Solstice. The aromatics used in the recipe I am sharing with you include herbs + oils strongly associated with the season. Basically…it smells like a Christmas tree explosion in my kitchen right now!
*The aromatics/herbs used for incense are best gathered from the wild. The next best option, is to purchase wildcrafted or organic herbs.
pine needles…these I gathered from a tree near my home. We use pine needles in incense to cleanse a space of negativity, for protection + purification, and to ward off illness.
red cedar tips…these I purchase online here. Medicinally, cedar is an herb of protection. We burn cedar to bring peace…to cleanse our home and to protect against unwanted influences.
juniper berries…I purchase juniper berries online here or here. Burn juniper berries for the purpose of cleansing and purifying the air indoors. Juniper berries are also used for protection and illness prevention.
I've made plenty of these cones — enough for my own personal use…
…and I've set a whole bunch to cure/dry.
They'll make very meaningful gifts to give to my friends + family for the holidays.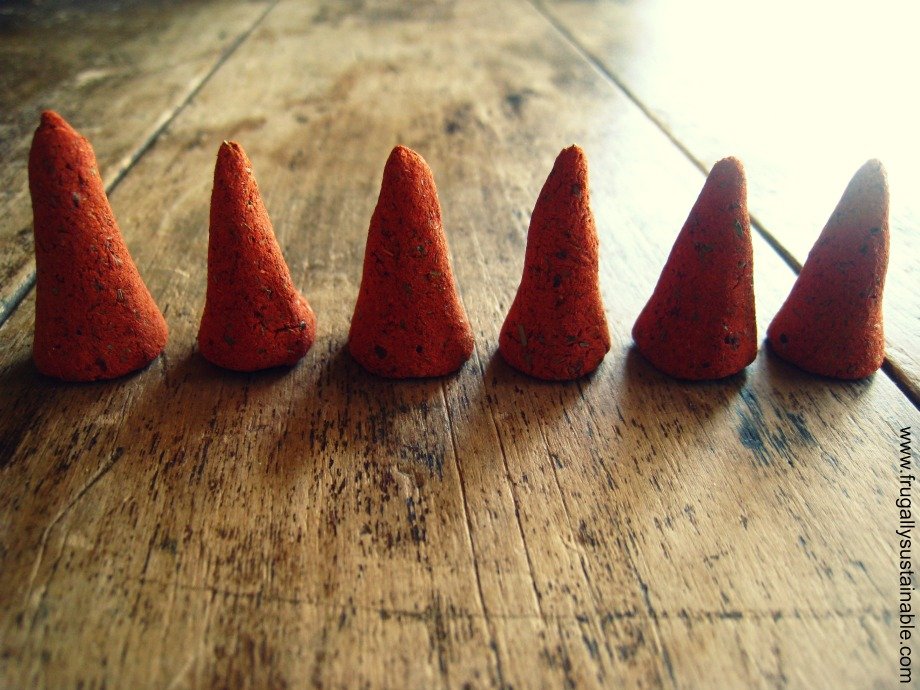 So, are you ready for some fun!?!
Let make incense!
Learn more :: Incense: Crafting & Use of Magickal Scents
Winter Solstice Incense Cones
Yield :: 6-8 cones
Ingredients
2 teaspoons red sandalwood powder
1/2 teaspoon clove powder
1/8 teaspoon guar gum powder
1 tablespoon liquid (use water, herbal infusion, or hydrosol and be sure to add just a bit at a time…add more or less until you get to the desired consistency)
1 1/2 teaspoon herbal blend (equal parts of pine needles, juniper berries, red cedar tips), ground/powdered
Optional Add-ins
3-4 drops essential oils (any combination of pine, cedarwood, or juniper berry), optional
Method
Measure the herbs (equal parts of pine needles, juniper berries, red cedar tips) into electric grinder or mortar+ pestle.
Grind herbs until fine.
Transfer powdered herbs to a glass bowl — add sandalwood powder, clove powder, and guar gum — use a small wire whisk or wooden stick (a chopstick is perfect) to blend until well combined.
Very slowly add the liquid just a little bit at a time. Carefully mix the liquid in. Mix with a wooden stick for several minutes. Please note :: The mixture may look too dry at first, but keep mixing. As you mix, use your fingers to press the mixture together to help completely combine.
After several minutes, gather the incense "dough" into your hands and begin to knead. If the incense is too dry and won't form a dough ball, add a few more drops of water. You want a smooth dough, without any cracks.
Add essential oils if using. Knead dough 30 more seconds to combine.
Pinch off 1/4 teaspoon of dough. Using your thumb and index fingers on both hands, form a tall, thin cone.
Repeat until all dough is used. This recipe should make 6-8 cones.
Allow incense to cure/dry on a clean, flat surface for 5-7 days. Be sure to keep incense away from drafts, direct sunlight, and heat. Please note :: A long, slow drying process is what we are after here. Drying incense to quickly will lead to cracks and burning issues.
Store incense in a glass container, in a cool, dark place.
To Burn
Place a layer of sand in a heat-proof dish. Note: This is the sand I use, and the brass incense burner I have in my home.
Light the tip of the incense cone and burn as you would commercially prepared incense cones.
Enjoy the best smelling house on the block!
Read more :: Follow my "Sacramental Smoke" Pinterest Board for continued inspiration along your incense creating journey!
What type of incense are you making and enjoying these days?