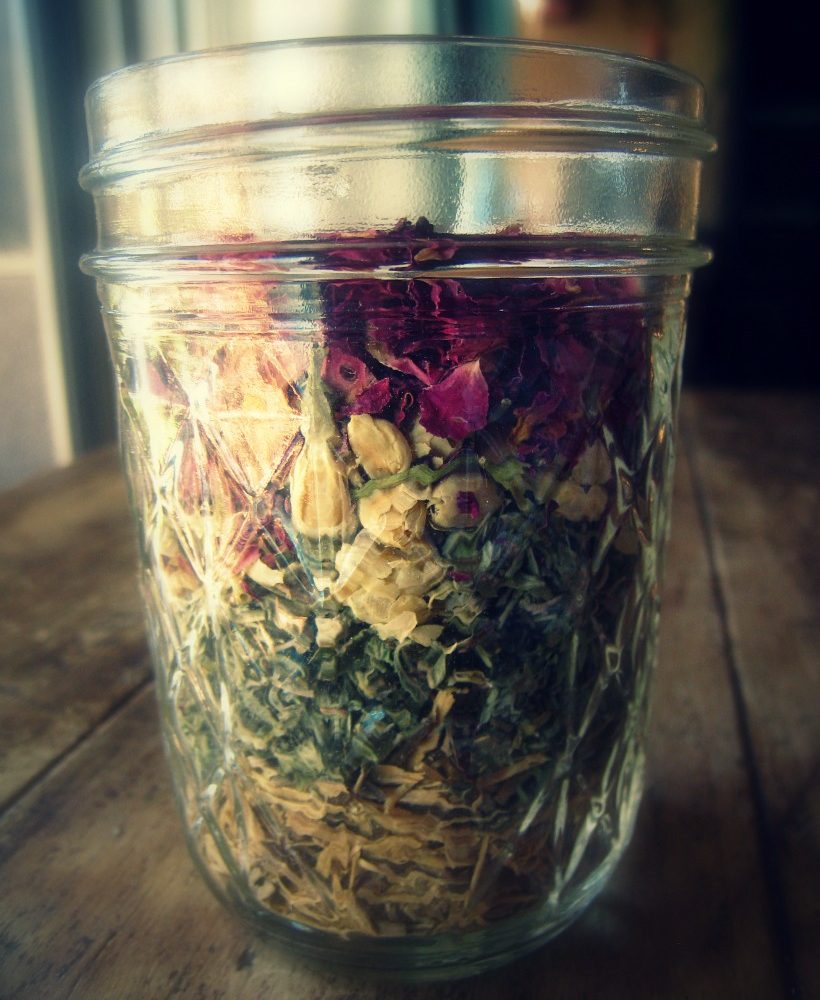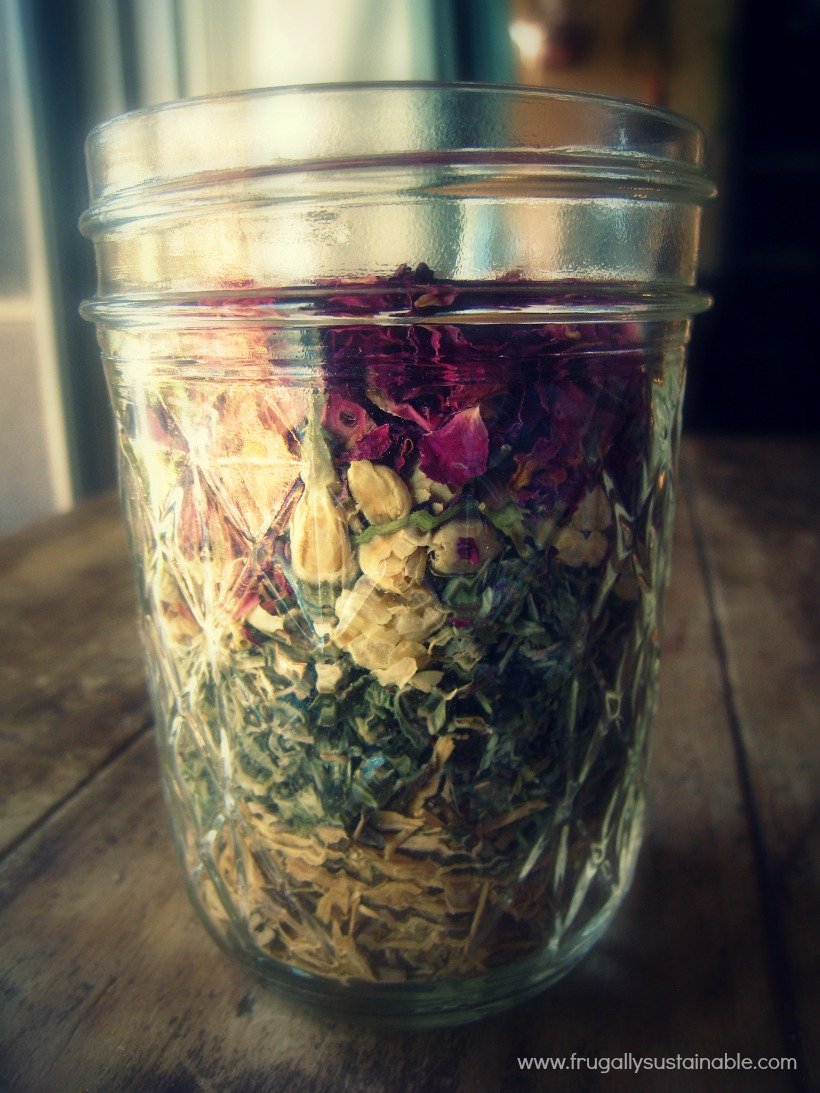 We are all deeply sexual beings…
…and perhaps some of the most freeing realities can come from the of exploration of our sensuality without fear of demeaning judgment (from self or others).
AND, given the current sales of pharmaceutical, performance-enhancing medications, it's pretty safe to say there are lots of people looking to awaken their love life, find a compatible partner, and/or have better sex. While the precipitating factors necessary for a passionate relationship are many + varied…
…I encourage you to consider using natural aphrodisiacs.
The term aphrodisiac is derived from the name Aphrodite, the Greek goddess of love, fruitfulness, and beauty.
Herbal folklore tells us, an aphrodisiac is a botanical whose chemical constituents may help to raise libido and increase sexual desire.
Read More :: The Sexual Herbal: Prescriptions for Enhancing Love and Passion
Natural aphrodisiacs ::
work as both a male and female sexual stimulant
stimulate the erogenous zones
induce relaxation
release inhibitions
inspire passion
increase stamina
The following herbs + flowers are a few of my personal favorite aphrodisiacs.
Damiana Leaf — Damiana leaves have been used as an aphrodisiac to boost sexuality since the dawning of the Mayan civilization. Damiana not only benefits our body sexually, it has been touted as an aid for those of us who suffer from depression, menstrual problems, nervousness, anxiety, menopausal problems, impotence, and decreased energy.
Muira Puama Bark — Known as "potency wood" to the indigenous people of Brazil — Muira Puama has a folk history as a remedy for many male + female sexual health problems. It's a powerful ally when used to boost libido, decrease stress, and support proper brain function.
Jasmine Flowers + Rose Petals + Vanilla — Each work to induce a warm + gentle euphoric, relaxing, and sensual sensation.
Combine them into a handcrafted tincture…
…and watch the sparks fly!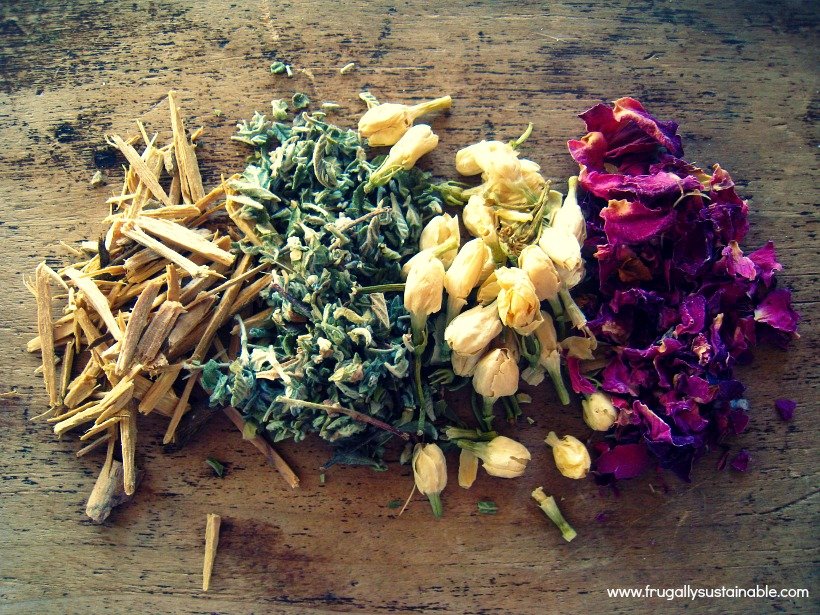 Herbal Love + Passion Potion Recipe
Ingredients
*Purchase organically-grown or wildharvested herbs whenever possible.
equal amounts of dried plant material (damiana leaf, muira puama bark, jasmine flowers, and rose petals) to fill your jar 1/3 full
filtered water + food-grade, organic vegetable glycerin, to cover
Optional Ingredients
Quick Tincture Method
Place enough plant material into any size glass mason jar to fill 1/3 of the way
Cover the plant material with a 60% vegetable glycerin 40% water mixture + screw on the lid.
Using a pot, made with some sort of non-reactive material, make a water bath by placing a small piece of cheescloth or a piece of scrap cloth on the bottom of the pot, then place the glass jar full of herb + glycerin on top. Fill the pot with 2-3 inches of water. Note :: Do not cover the jar with water. 
Slowly + gently bring the water in the pot to a simmer — just below boiling.
Allow the jar to bathe in this water temperature for 6-8 hours. Be sure to shake the jar periodically throughout the process. And be sure to continuously add more water to the pot as needed.
Turn off the heat, cover with a cloth, and let it all sit, covered, overnight.
Each day, repeat the gentle warming, shaking, and steeping — ideally for 3 days, but if you're in a super hurry you can make this tincture in one day, however it only gets better the longer and gently it is prepared.
Strain off the herb with the help of a strainer + cheesecloth. Now squeeze hard…extracting all of the goodness of the plant!
Be sure to return the plant material to the Earth.
Bottle + label the tincture. Note :: I recommend storing your tincture in these bottles.
Note :: I know some people (historically myself included) use a crockpot to make herb-infused glycerin tinctures. I no longer recommend this method of extraction. The more I learn about the toxins produced by slow cookers…I'm doing my best to stay away. I prefer not to infuse electricity into my food and especially not into my medicine…if and when I have a choice. With that said, it is an option you may choose if you wish.
Lunar Method
For maximum potency, I prefer to use 190 proof alcohol (100 proof will do just as well) with a steeping time guided by a full lunar cycle.
Read more :: Moon-Based Herbal Medicine Making: How to Make an Herbal Tincture with the Lunar Cycle
To Use
Taken as a sexual remedy, 1-2 dropperfuls of this Love + Passion Potion can be enjoyed thirty to sixty minutes before love-making. However keep in mind…herbal aphrodisiacs are best used as an integral part of our daily routine. Take 1/2-1 dropperfuls daily to inspire passion and sensuality throughout the day.
Where can I get this stuff?
-Mountain Rose Herbs…they have everything you'll need for this remedy! It's your one-stop-shop!
DISCLAIMER: The statements made here are purely education and have not been approved by the Food and Drug Administration. They are by no means intended to diagnose, treat or cure or prevent any disease. This notice is required by the Federal Food, Drug and Cosmetic Act. Although plants and medicinal herbs are generally considered safe, it may not be true for everyone. It is always the best practice and highly advised that you consult with a medical professional prior to the use of this or any other herbal preparation.