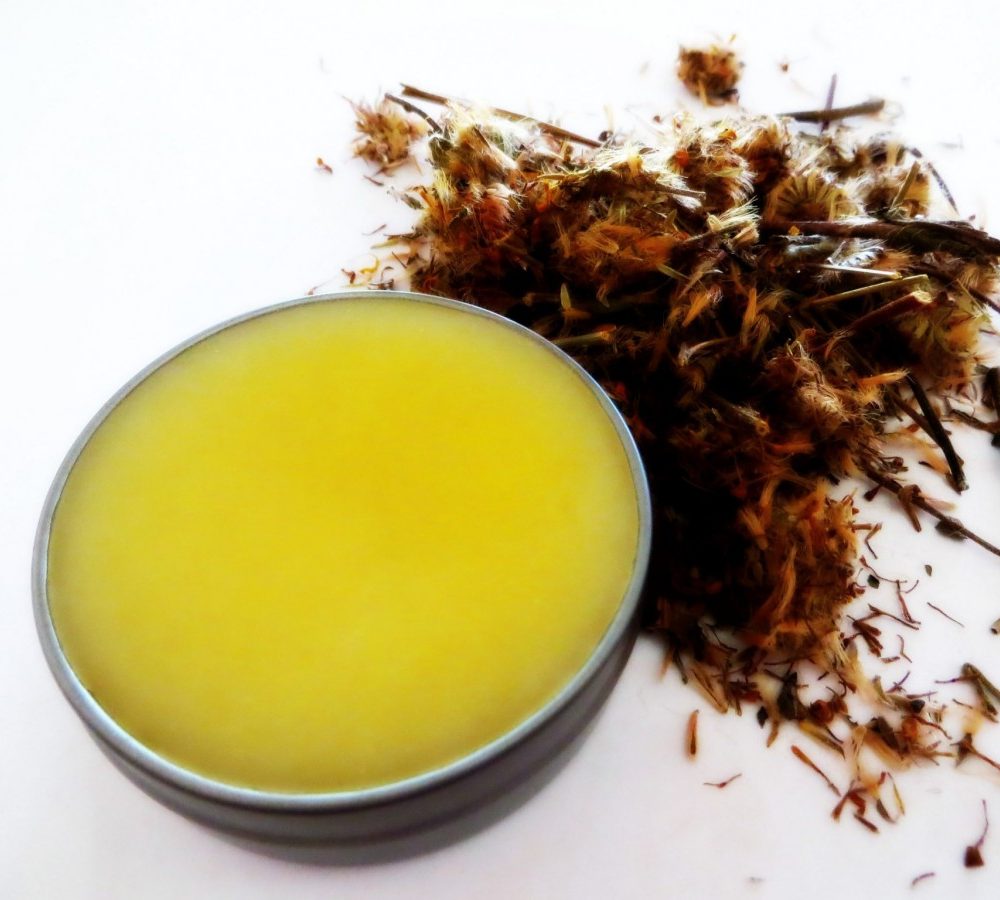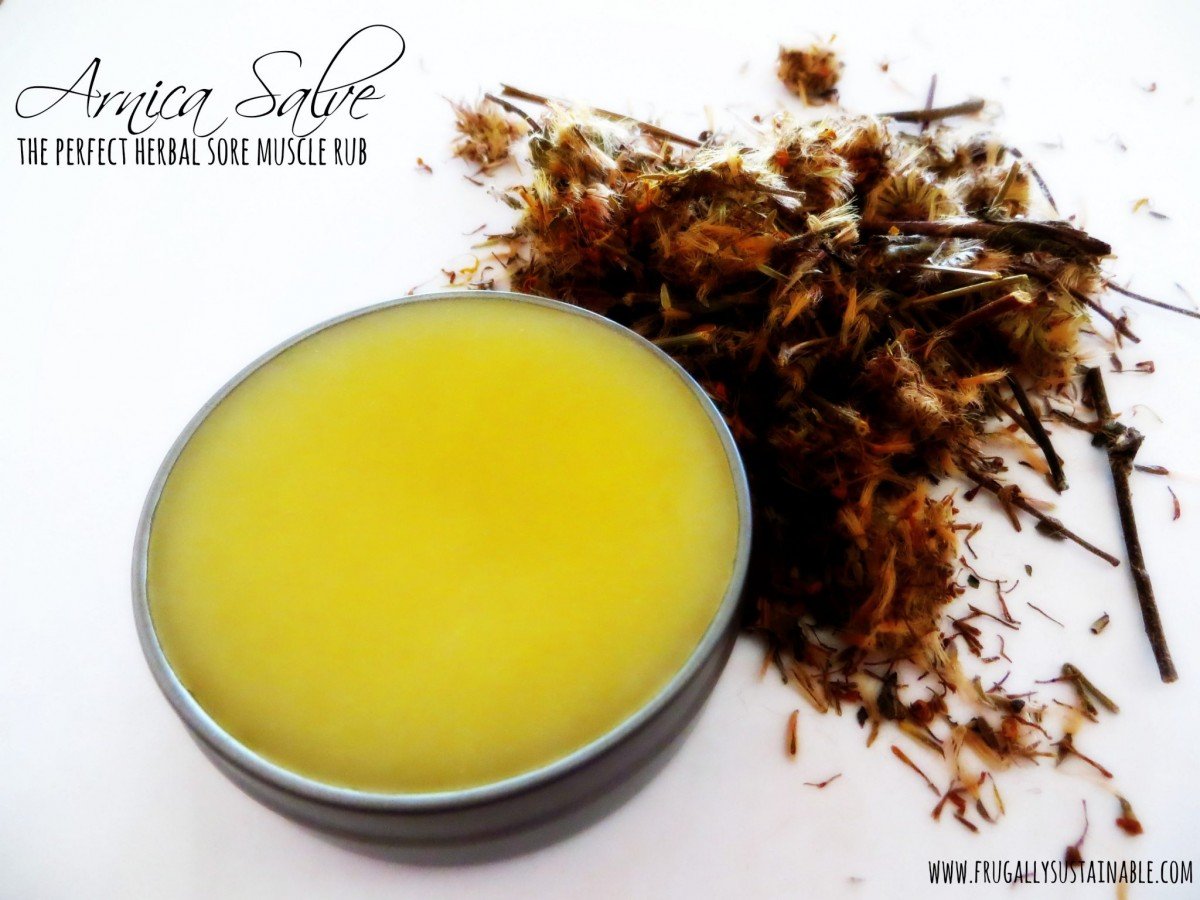 A well made arnica salve has a multitude beneficial and healing uses.
It is a stimulating salve that can be used externally — and from personal experience and research:
arnica can be massage into muscles, both before and after exertion
it stimulates the circulation
soothes bruises
arnica has the power to strengthen, protect, and prepare the body for activity
repairs overworked muscles, tendon injuries, and sprains
acts as an anti-inflammatory by reducing inflammation and relieving the associated pain and swelling
It is a must-have in the herbal medicine chest of…
athletes.
gardeners.
avid hikers.
manual laborers.
outdoor enthusiasts.
families with young children.
and those who suffer from joint disorders.
The following is a recipe created out of my desire for a non-petroleum derived, chemical-free alternative to the commercially prepared muscle rubs and ointments commonly found on the pharmacy shelves.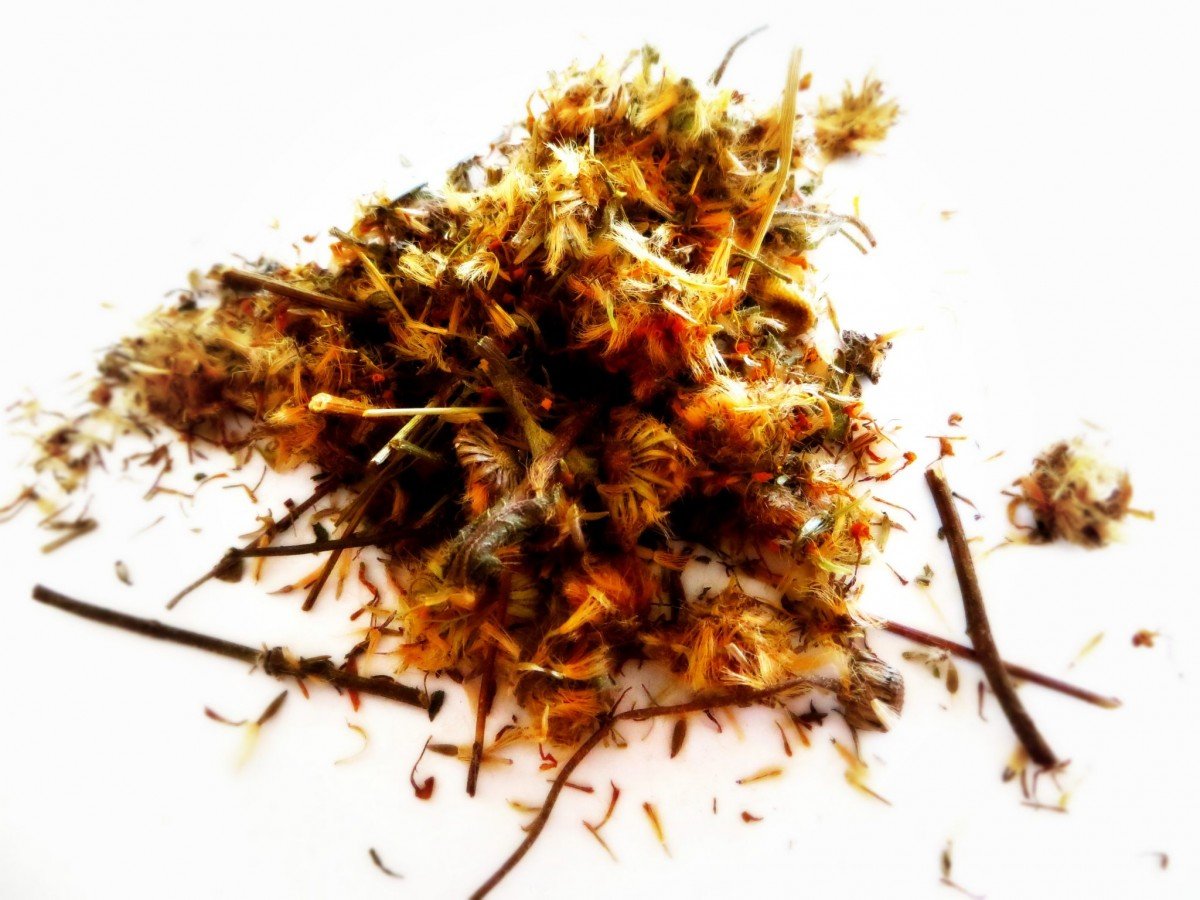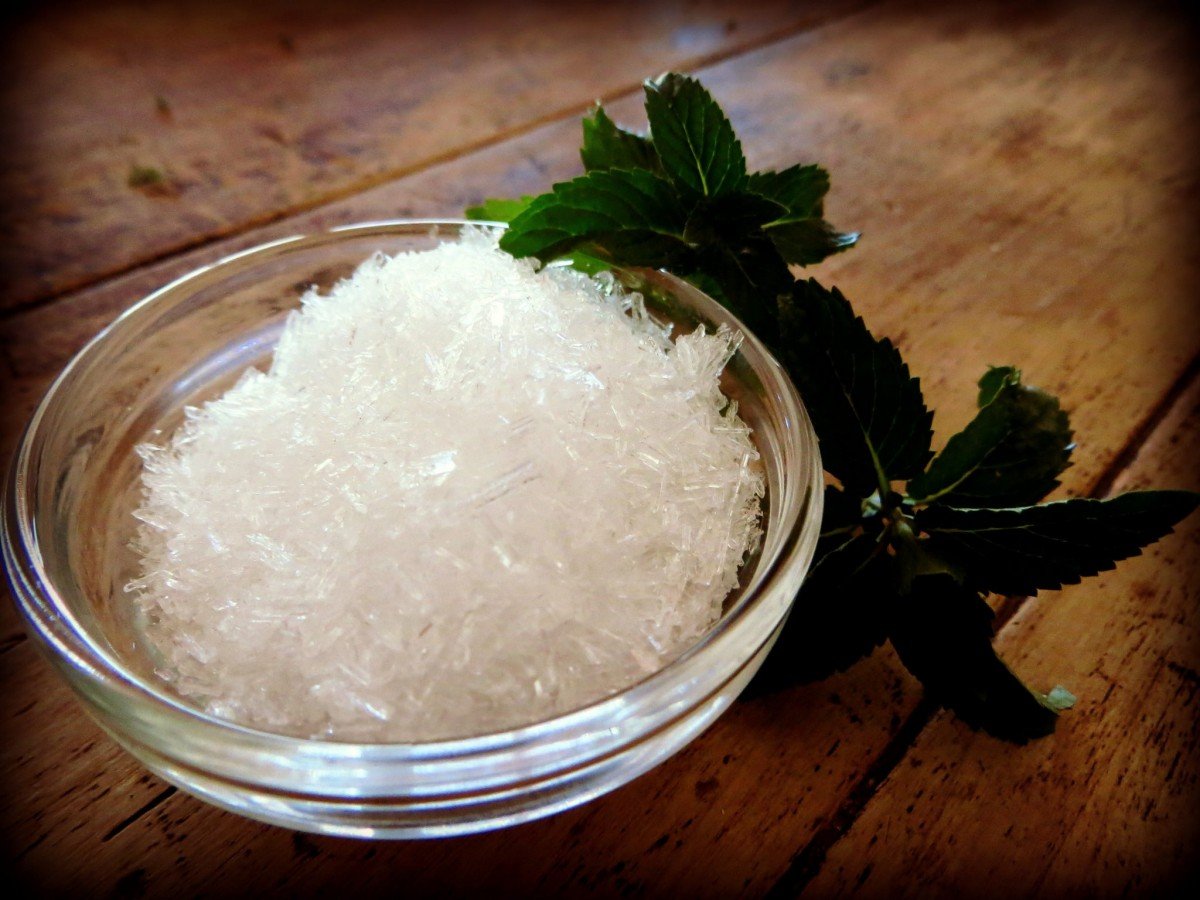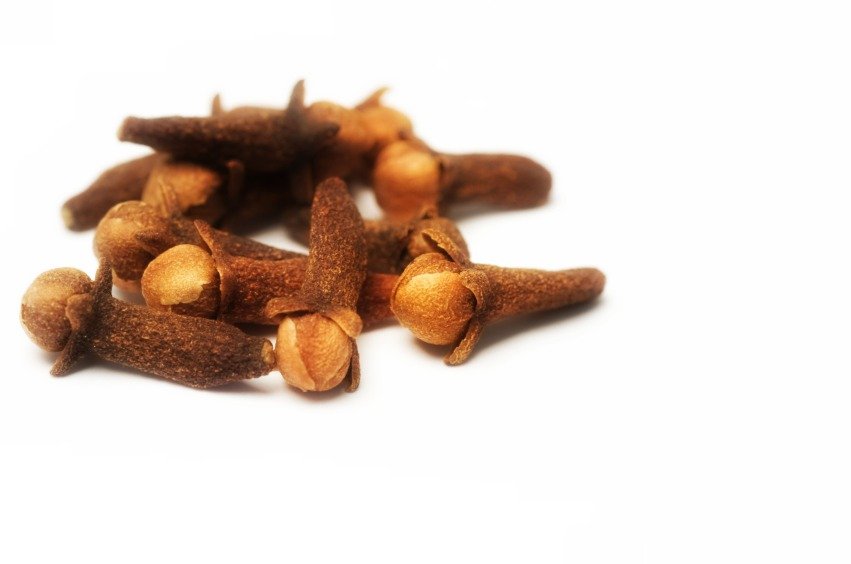 Herbal Sore Muscle Salve
Ingredients
Method
Prepare an herbal-oil infusion. There are primarily two ways to prepare herbal-infused oils and they are as follows:
–Solar or Cold Infusion. In a 1/2 pint glass mason jar, add dried arnica and then cover the plant material by filling the entire jar with your oil of choice. Stir to combine, and allow the oil and herb mixture to steep for two to four weeks in a warm and sunny location.
–Hot Oil Extract.Prepare a glass jar just as you would for a solar or cold infusion. Except for this method you should place the glass jar in a pot on the stove, or in a crock pot, that is filled with a few inches of water and set on the lowest setting. Be sure to put a towel on the bottom of the pot and infuse the oil and herbs for 4-8 hours, a day, or up to 3 days. Note: Watch the pot and add water as it evaporates.
-Alternatively, according to Rosemary Gladstar in her book Herbal Recipes for Vibrant Health, you may also do it this way; "Place the herbs and the oil in a double boiler and bring to a low simmer. Slowly heat for 30 to 60 minutes, checking frequently to be sure the oil is not overheating."
After the infusion period, strain the mixture through a cheesecloth or fine mesh strainer  reserve 1 cup (240 ml) of oil and compost the plant material.
Using a double boiler or small pot, heat — over a low setting — the herb-infused olive oil and beeswax until the wax is completely melted.
Remove from heat and allow the mixture to cool slightly.
Add the menthol crystals and essential oils and stir until well combined.
Pour salve into a small glass mason jar — or these tins if you plan to share this salve with friends and neighbors — and allow to cool completely.
Store in a cool, dark place (your medicine cabinet is perfect). It should keep for 1-3 years depending on the quality of ingredients used.
To Use
This rub is designed for external application ONLY. Do not apply to broken skin. Apply directly to affected area and massage.
You will experience a cool, soothing effect at first and then a deep warming will occur.
Where Can I Get This Stuff
––Starwest Botanicals…they have everything you'll need by way of Bulk Herbs and Natural Products for Healthy, Natural Living! It's your one-stop-shop!
–The Bulk Herb Store also carries many of these ingredients if you'd like to price check.
–Purchase beeswax by clicking this link.
And as always…if you really enjoyed this post I would be so honored if you'd click this link and subscribe to the blog! To those of you who have been committed readers, I sincerely thank you.
Not up for another DIY project?
This handcrafted Herbal Muscle Rub is available for purchase
in my Etsy Shop…please click here to see the listing.
Thank you for your support and love of quality handcrafted natural products!