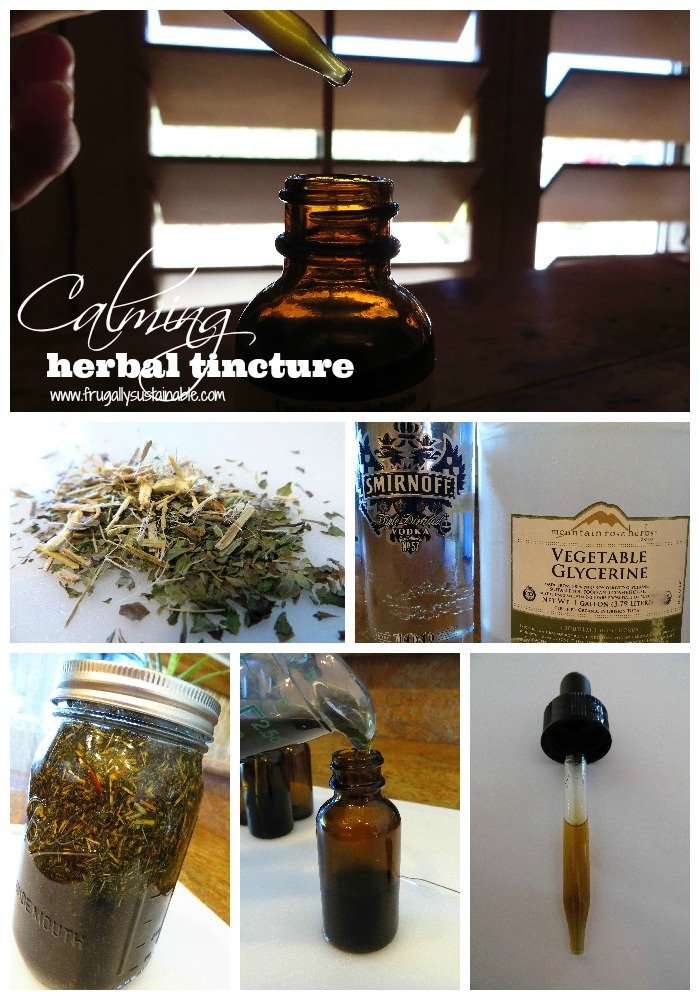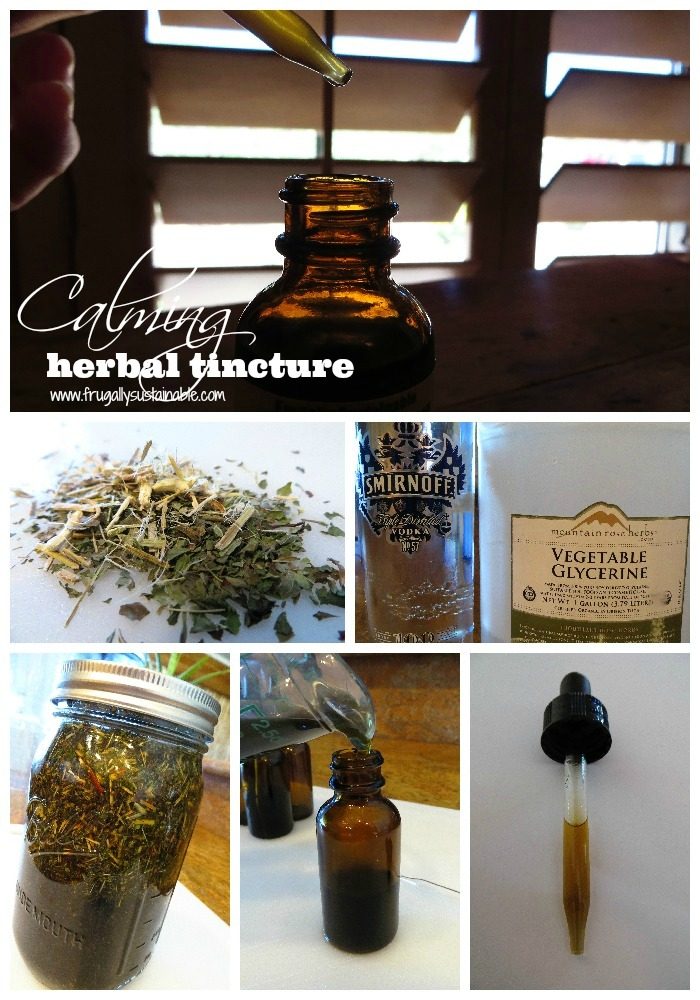 The brain and nervous system hold all of the major communication pathways in the human body.
Nearly every disorder known to man has some root in this system.
Stress.
Chronic Fatigue.
Anxiety.
Hyperactivity.
Insomnia.
Migraines.
The effects of today's fast-paced lifestyle have taken its toll.
Nervine Herbs
According to Philip Fritchey, in his book Practical Herbalism: Ordinary Plants with Extraordinary Powers, "nervines are herbs that support the health of the nervous system. They are used to relieve pain and regulate the nerve response."
Nervines are divided into three classes…sedative, building, and stimulants.
When using these supporting herbs in the making of plant-based medicine — for the purposes of calming the nervous system — it is most beneficial to choose those herbs that are classified as sedative and building.
Because I wanted an easy-to-use remedy…I chose the extraction method.
And created a Calming Herbal Tincture.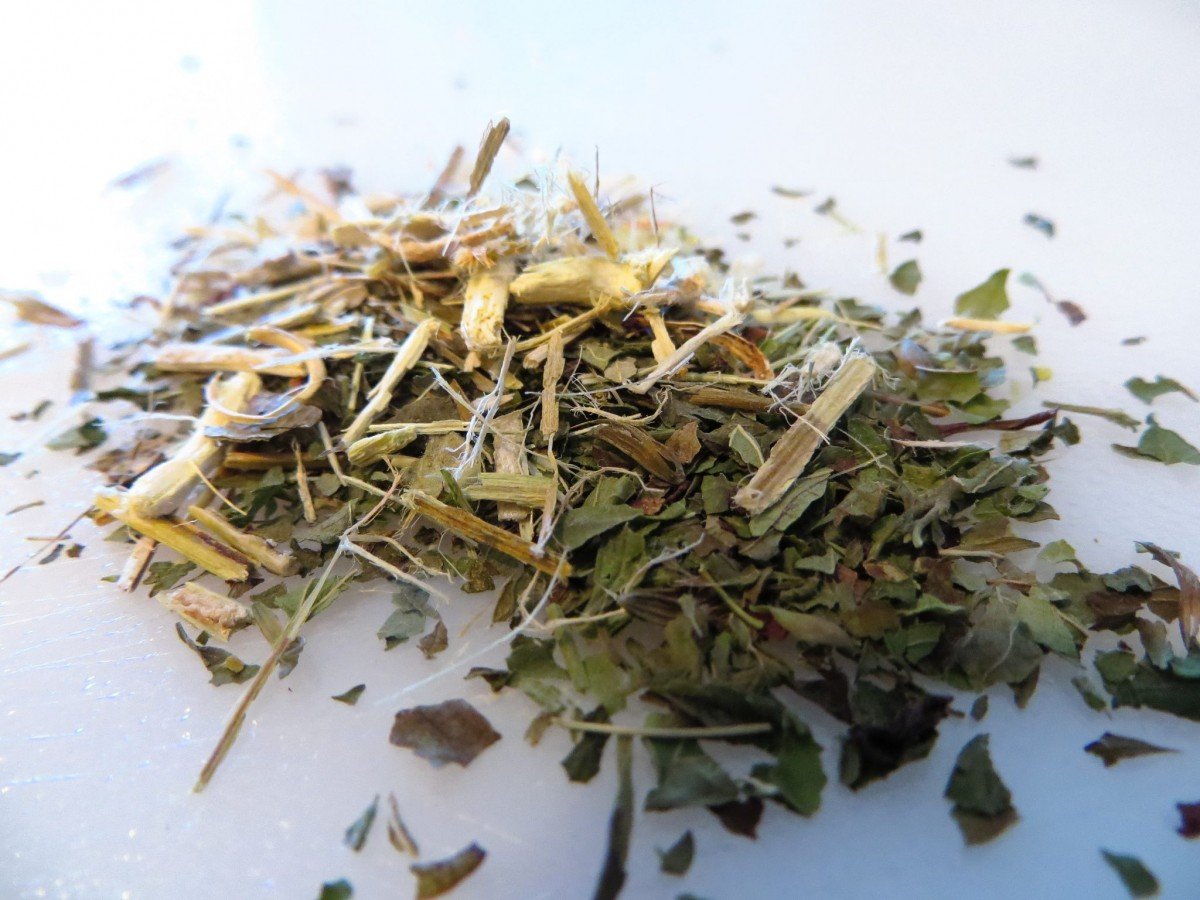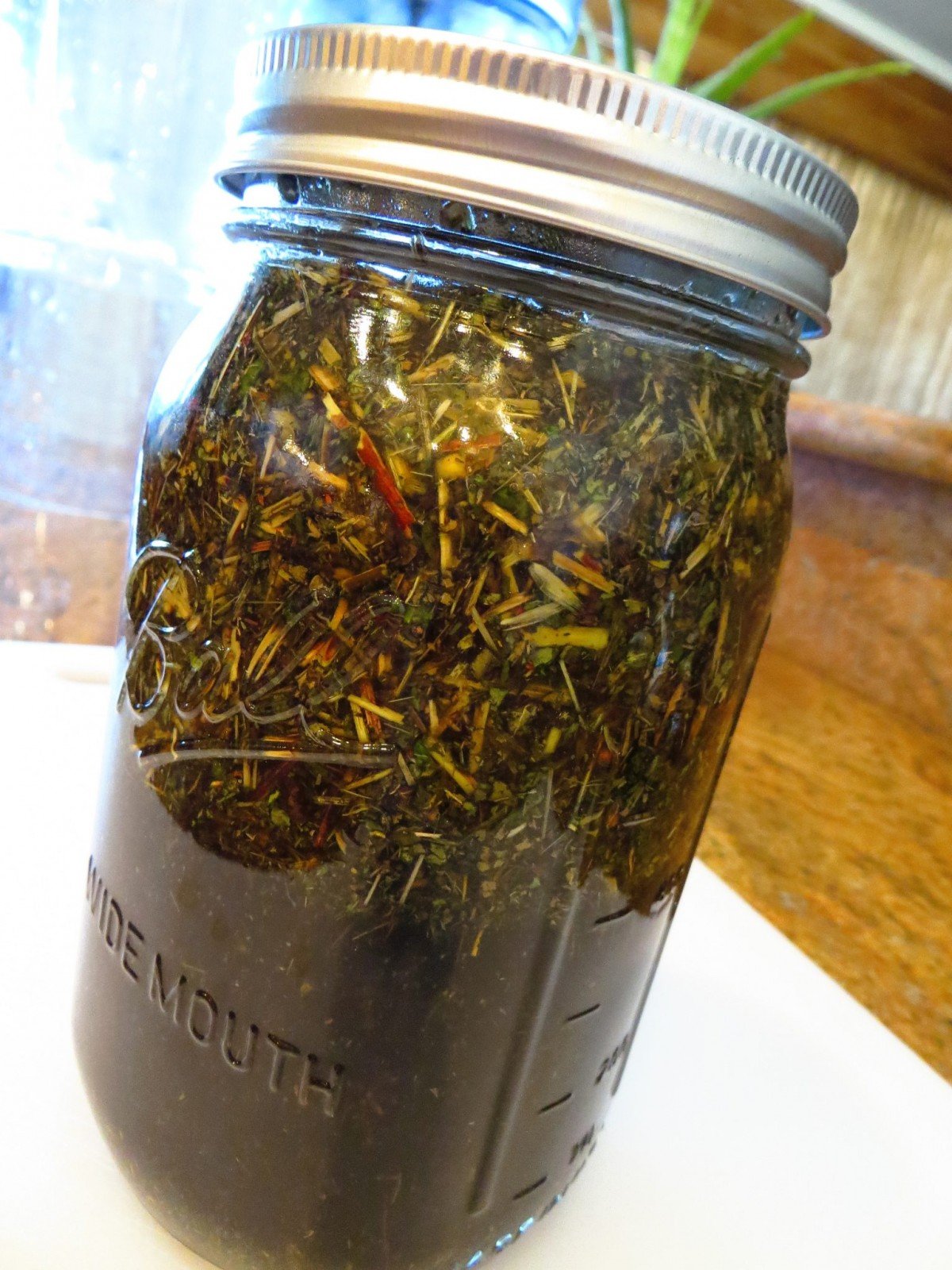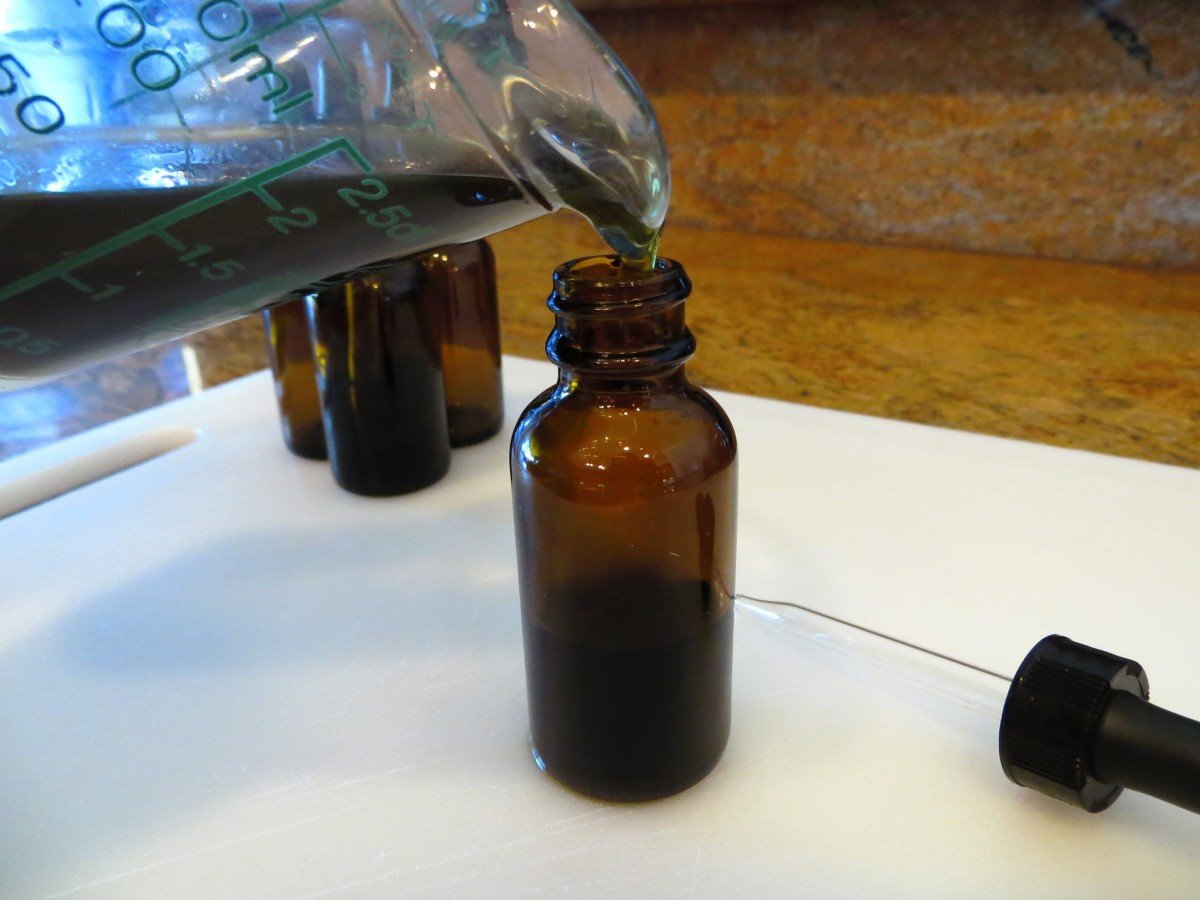 Calming Herbal Tincture Recipe
Ingredients
*Herbs used in this recipe are organically-grown and dried.
2 cups 100 proof vodka
2 cups vegetable glycerin
2 parts lemon balm
2 parts catnip
1 part skullcap
1 part passionflower
1 part oatstraw
1/4 part hop flowers
Method
Measure the herbs by parts, filling a quart-sized jar no more than a 1/3 full.
Pour vodka and vegetable glycerin over the herbs until the liquid fills the jar, covering the plant material completely. Note: Use nothing but food-grade vegetable glycerin for tincturing (I always get Organic Vegetable Glycerin here from Mountain Rose Herbs).
Stir well to combine. Then place a lid on the jar and shake.
The jar should rest in a warm place, steeping near a sunny window, and it should be shook at least once daily (twice is best).
Leave for steeping for 2-6 weeks.
Pass tincture through a cheesecloth lined fine mesh sieve. Reserve liquid and compost plant material.
Keep the strained tincture in a dark colored glass bottle or clear glass in a cool, dark place.
Label each bottle with the name, date, and contents.
Solutions prepared in this manner should keep — when properly stored — for 3-5 years.
To Use
Take 1-3 dropperfuls just before bed or any time calming is needed. Especially useful after stressful/highly emotional events.
Notes
-Some people like to use only glycerine or only alcohol when preparing tinctures. Each solvent abstracts different properties from the plants that the other method may not be as successful in…that is why both are used in this recipe. However, choose the solvent that best suits your needs and use that.
-For added sedative effects add 1/2 part of valerian root.
-In our home, everyone —  all ages — takes this tincture as needed without any ill effects. Note: There is some question on the use of skullcap on children under 6 and pregnant and nursing mothers…so I would absolutely recommend that you either ask a professional healthcare provider or do your own research and decide for yourself. 
Where Can I Get This Stuff?
–Mountain Rose Herbs…they have everything you'll need for this remedy! I LOVE the quality of their dried herbs, oils, and essential oils. Including strictly medicinal, non-GMO herbal seeds for your home herb garden. It's your one-stop-shop!
–The Bulk Herb Store also carries a few of these ingredients if you'd like to price check.
Thank you for your support and love for high-quality handcrafted natural products!