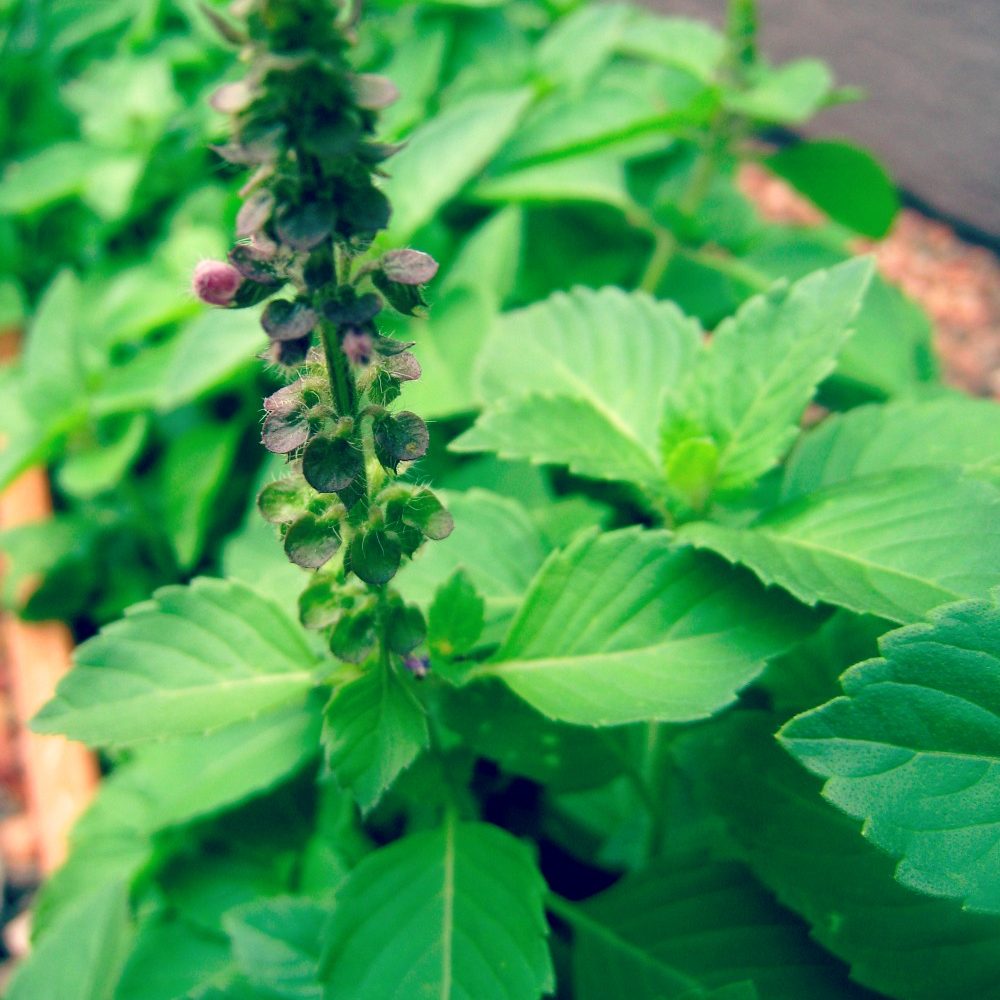 I am quite confident we all are familiar, at least to some degree, with the symptoms of stress and anxiety ::
tension
emotional instability
phobias
loss of focus
lack of motivation
feelings of impending doom or disaster
heart palpitations
irregular breathing
And, despite the modern wonders of science and industry — with its intent to "make life easier" — the pace of our lives has dramatically increased! We are filled to the brink with worry, stress, and anxiety…and as I see it, causes can be linked, but by no means limited to:
the Internet, social media, mobile devices, and the like — all of which allows many of us to feel as though we are drowning in a never-ending sea of information and data.
intensive farming practices that have burdened us with extreme exposure to overly processed foods, a plethora of pesticides, wasteful packaging materials, and an insane amount of toxic industrial chemicals.
social isolation.
relationship issues.
excessive environmental pollution — such as noise, air, water and soil pollution — as a result of urban/suburban housing communities.
financial pressures.
hostile work environments.
an extreme disconnect from the Earth and natural rhythms and cycles.
So, while industrialization continues to blaze a trail forward…
…we find ourselves in the midst of a mental, physical, and spiritual health crisis of global proportions.
A crisis that has led to a pandemic of chronic diseases. Not only stress and anxiety, but obesity, cancer, depression, fibromyalgia, fatigue, inflammatory + autoimmune disorders, allergies, ADHD, oh goodness…the list could go on!
Nevertheless, the question remains, what are we to do when stress and/or anxiety inhibits fulfillment in our lives?
And the truth is, there is no overarching answer.
However, I can confidently say, the solutions for stress and anxiety are more likely to be found in lifestyle, home, and behavior modifications…
…rather than pharmaceuticals, possessions, and money.
Even the simplest shifts in lifestyle, i.e. removing or leaving the source of stress, can provide a huge sense of relief. And while that's not always a viable option, there are still better choices — all natural choices such as exercise, time spend in nature, meditation, prayer, healthier foods, and plant-based medicines — that can help reestablish balance and peace in our lives.
What's so great about Holy Basil (Tulsi)?
While I deny a singular "herbal fix-all" for managing the effects of stress and anxiety, there is a magical group of herbal allies known as the adaptogens.
The research on this class of herbs is really extensive and the findings are downright incredible!
The word "adaptogen" was coined by a Russian scientist by the name of N.V. Lazarev in 1947. He defined them as
"agents which help an organism to counteract any adverse effects of a physical, chemical or biological stressor by generating nonspecific resistance."
This basically means that adaptogens are plant-healers designed to help the body:
maintain balance — specifically in the immune, endocrine, nervous, and hormonal systems [continual stress or anxiety builds up cortisone, which leads to a number of imbalances caused by depleted adrenals]
reduce the effects of stress — and increase the body's resistance to it
boost immunity
encourage liver detoxification
combat the signs of aging
stabilize moods
While it should be noted, adaptogenic herbs in general will not alter moods…however, they will assist the body toward functioning optimally during times of stress.
Most of the research agrees — in order for the body to respond optimally — adaptogenic herbs should be consumed daily for at least three months. It is encouraging to note, in general, these plants can be taken safely for an indefinite period of time.
Read more :: Adaptogenic Herbs For Stress Relief ~ And a Recipe for Homemade Smoothie Mix
For literally hundreds, if not thousands, of years the following herbs — just to list a few — have been well-known to possess the power that comes with the definition:
Eleuthero (formerly Siberian Ginseng)
Ginseng
Holy Basil (Tulsi)
Maca
Licorice Root
Ashwagandha
Turmeric
Rhodiola
Amla
Astragalus
And from this list, I have developed an absolute love affair with Holy Basil (Tulsi).
Holy basil — although closely related to sweet basil (Ocimum basilicum) — has a much more sacred history, spanning thousands of years.
Tulsi is also referred to as "The Incomparable One," "Elixir of Life," and "The Queen of Herbs." I think of my daily tulsi tea + tincture as "liquid yoga." Not to mention, Holy Basil is one of the most sacred plants in all of India, revered for millenia because of her benefits for the mind, body, and spirit due to her highly medicinal and spiritual properties.
Read more :: SACRED TULSI IN TRADITIONAL MEDICINE AND PHARMACOLOGY
In addition to her brilliance as an adaptogen, daily consumption of Tulsi allows her to demonstrate a multitude of healing + supportive properties including ::
anti-anxiety + anti-depressant
detoxification
oxygenates the brain by improving cerebral circulation — producing intense feelings of centeredness
protection against toxic chemicals, the toxic effects of heavy metals, and the toxic effects of radiation
protection against physical, mental, and metabolic stress
reducing brain "fog" from heavy cannabis use
easing the symptoms of bi-polar disorder
anti-bacterial, anti-viral, and anti-fungal infection prevention
Multiple scientific studies examining this property of holy basil have found that including her in our daily diets (through a variety of herbal preparations) decreases stress hormone levels, corticosterone in particular.
The benefits of growing Holy Basil (Tulsi) at home
With all of the above mentioned scientific and medicinal benefits of Holy Basil…perhaps one of the greatest of her benefits comes from growing her in the home garden.
In India, with its deep tradition in Hinduism, we see Tulsi worshipped as a goddess and every part of the plant is revered and considered sacred, including the stem, leaves, flowers, roots, and seeds. Even the surrounding soil — which absorbs nearly the same properties as the plant — is considered divine. In fact, Hindi households are thought as incomplete without a Holy Basil plant.
I have found growing Tulsi, especially from seed, to be one of the easiest, most rewarding plants to nurture in my garden. I have positioned my earthen pot of Tulsi in a beautiful sunny location on my back patio and everyday I enjoy her blessed presence!
Now is the the perfect time to sow Tulsi seeds in your home garden.
I only recommend purchasing medicinal herb seeds from the good folks at Horizon Herbs!
Click this link to check out their complete line and to purchase organic, non-GMO Tulsi seeds!
Therefore, as my experience has proven, Tulsi has relevance far beyond the realms of tradition + Hinduism…I see her as playing a HUGE role in addressing numerous modern day issues + health disparities, serving as a constant connection to nature.
Tips for including Holy Basil (Tulsi) in your daily diet
Consuming Tulsi throughout the day can be as simple as ingesting her leaves straight out of the garden, or brewing a fresh cup of Tulsi tea. Her leaves and flowers can also be dried and ground into a powder (a wonderful addition to warm milk or a smoothie).
If you can not grow it yourself, I highly recommend purchasing
dried organically grown Holy Basil (Tulsi) here, from Mountain Rose Herbs.
All of which are among my favorite ways to utilize her healing goodness — when I am home.
When I'm on the go…
…I ALWAYS carry a tiny glass dropper bottle of homemade tincture in my bag, consuming 10-15 drops (20-25 drops if it's a bad day) as needed up to 3 times daily (I get glass dropper bottles here).
Read more :: Moon-Based Herbal Medicine Making: How to Make an Herbal Tincture with the Lunar Cycle
*Tulsi is not suitable for pregnant women or those attempting to become pregnant.
*Like any medicinal plant, using traditional methods for cultivation, harvesting, preservation and storage are required to preserve Tulsi's medicinal value.
Note: Naturally the results will be different for everyone. This is by no means a cure-all. I'm just happy to share with you my experience with these plants and/or oils. Please use conventional wisdom and consult with your medical professional prior to using this or any other herbal remedy. And as we know all too well the FDA doesn't like any type of claim…therefore, take it for what it is, and remember, this information is purely educational in its purpose.