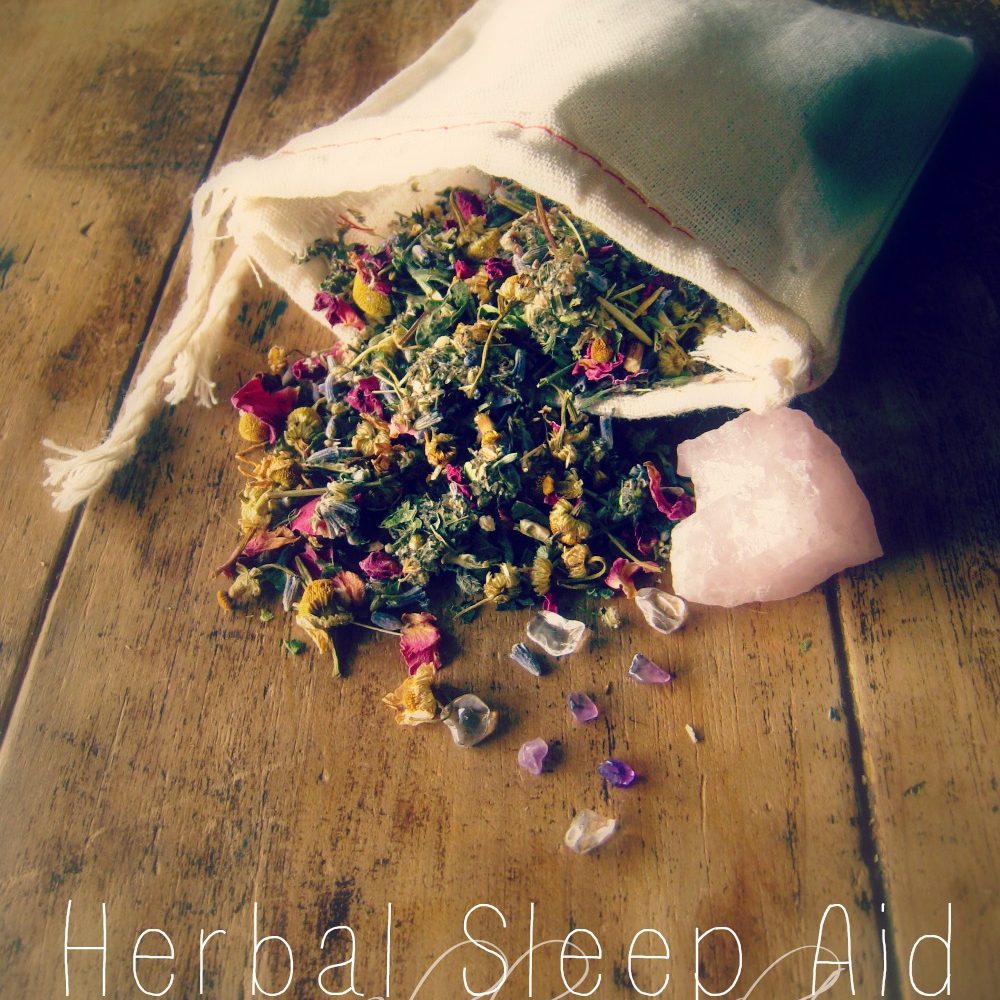 Folklore + ancestral wisdom tells us that the right blend of herbs, essential oils, and crystals can assist the body in experiencing restorative sleep.
And one of my favorite ways to incorporate each of these elements into a daily remedy, is to create peaceful sleep sachets…
…sleep sachets have been used for centuries. By creating a synergistic blend of herbs, essential oils, and crystals one is said to be able to ::
induce restful sleep
experience vivid and meaningful dreams
receive relief from nightmares
ward off negative energy
help us relax + unwind
increase positive vibrations in the space they occupy
improve mental health
If you, or someone you know, has trouble sleeping…bless them with the gift of a peaceful sleep sachet!
Healing Properties of the Herbs + Essential Oils
For the highest medicinal value available choose the organic oils from Mountain Rose Herbs…this is the brand/company I trust to provide the ultimate in health + safety for myself, my family, and my friends. 
Healing Properties of the Crystals used as Sleep Aids
Note :: I like using smaller crystal chips in my sleep sachets. I find they are easily incorporated to the plant material and weigh less. I have also linked to my source for purchasing crystals.
How to Make Peaceful Sleep Sachets
Supplies Needed
Ingredients
choose any number of herbs from the list above based on personal needs/desires (use equal amount of each herb)
choose any number of essential oils from the list above (use 5-8 drops of essential oils total for each bag)
choose any number of crystals from the list above (use a few chips of each crystal)
Method
Add the herbs and crystals into a bowl and mix well using clean hands. Transfer mixture into the muslin bag(s) to fill, add 5-8 drops essential oils, and tie it closed. Give the bag a little shake. Set the sachet somewhere near your bed. You can alternatively sleep with it under your pillow or slip it into your pillow case.
Get creative and enjoy!!!
Note: Naturally the results will be different for everyone. This is by no means a cure-all. I'm just happy to share with you my experience with these plants and/or oils. Please use conventional wisdom and consult with your medical professional prior to using this or any other herbal remedy. And as we know all too well the FDA doesn't like any type of claim…therefore, take it for what it is, and remember, this information is purely educational in its purpose.