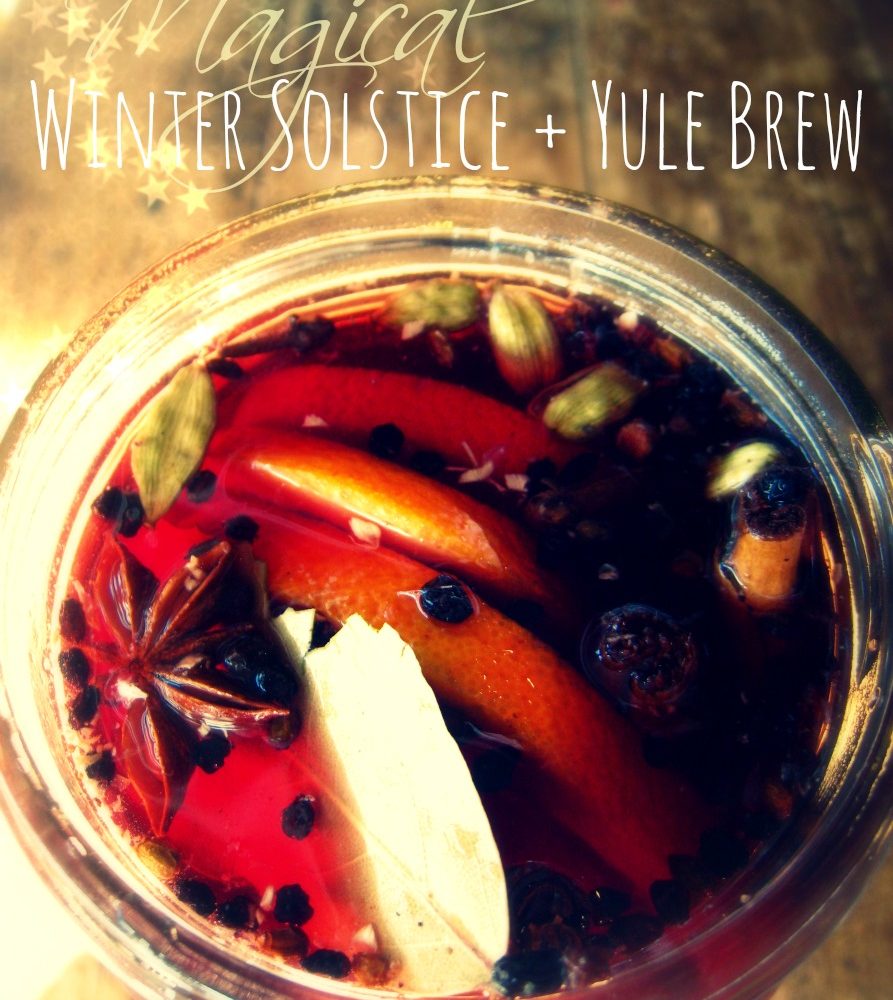 I heard a bird sing
In the dark of December
A magical thing
And sweet to remember.

We are nearer to Spring
Than we were in September.
I heard a bird sing
In the dark of December.
-Oliver Herford
Late dawn. Early sunset. Shortest day. Longest night.
For those of us in the Northern Hemisphere, the Winter Solstice marks the longest night and shortest day of the year.
No matter where you live on this Earth, it's our signal to celebrate the rebirth of the sun! For those on the northern part of Earth, the shortest day is here! After the Winter Solstice, the days get longer, and the nights shorter.
The solstice happens in a universal instant — one that all of us, everywhere on Earth share. According to my Deluxe Moon app… this year, the Winter Solstice happens on December 21. It's when the tilt of the Earth away from the sun produces, in the Northern Hemisphere, its shortest day and longest night of the year.
Yule is the celebration that honors this glorious seasonal shift!
And during a time with so many reasons to celebrate — and so many gatherings to attend — I am preparing a yummy treat!
My Magical Winter Solstice Brew!
Over the next few days, I will be gathering the herbs and ingredients needed for the recipe.
You may begin tincturing this brew at anytime leading up to the Solstice. However, I encourage you to begin on the day of the New Moon and start setting the Solstice brew in glass mason jars!
This allows a beautiful + complete New Moon to New Moon tincturing cycle — as the 2014 Winter Solstice falls on the New Moon.
What a truly magical + blessed gift to bring to any holiday party and/or family get-together!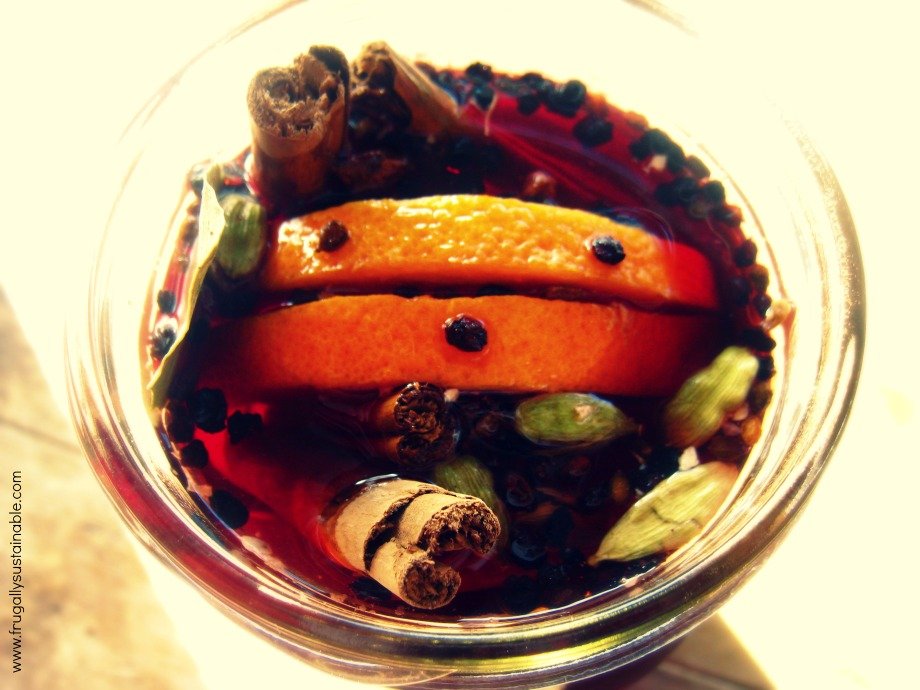 Winter Solstice Brew + Yule Wine Recipe
Yield: 1 quart-size glass jar
Ingredients
*Use organic ingredients if at all possible. I have linked to my favorites as examples.
2 1/2 cups red wine (I used Pinot Noir because it was on sale at the grocery!)
1/2 cup brandy

1 fresh orange, thin sliced (It's super important to use an organic orange…if you can't find one substitute 1 1/2 tablespoons of dried organic orange peel)

1 inch fresh ginger root, thin sliced
7 whole cardamom pods, crushed with the back of a spoon
2 whole star anise
2 bay leaves
1 tablespoon dried elderberries (attending large holiday gatherings = increased risk for exposure to cold/flu germs. add elderberries for an immuno-support boost…and because they taste super yummy) 
Instructions
Combine all ingredients in a quart-size glass jar.
Shake well to combine.
Allow mixture to sit up to 4 weeks, if possible. Note :: Set mixture on the New Moon just prior to the Winter Solstice just in time to use on the New Moon of the Solstice. Quick Brew Tips :: Setting the mixture anytime prior to the Solstice is just as magical:) 1 week, 2 weeks, 3 weeks prior…DO IT!!!
To Serve 
On the day of the Winter Solstice (Yule or Christmas…really whatever holiday celebration is at hand), add entire contents of the jar to a saucepan or slow cooker. Add 1/4-1/2 cup of raw, organic honey (sweeten to taste). Warm on very low heat setting, heating mixture throughout.
Serve warm. Enjoy. Happy Solstice, everyone!