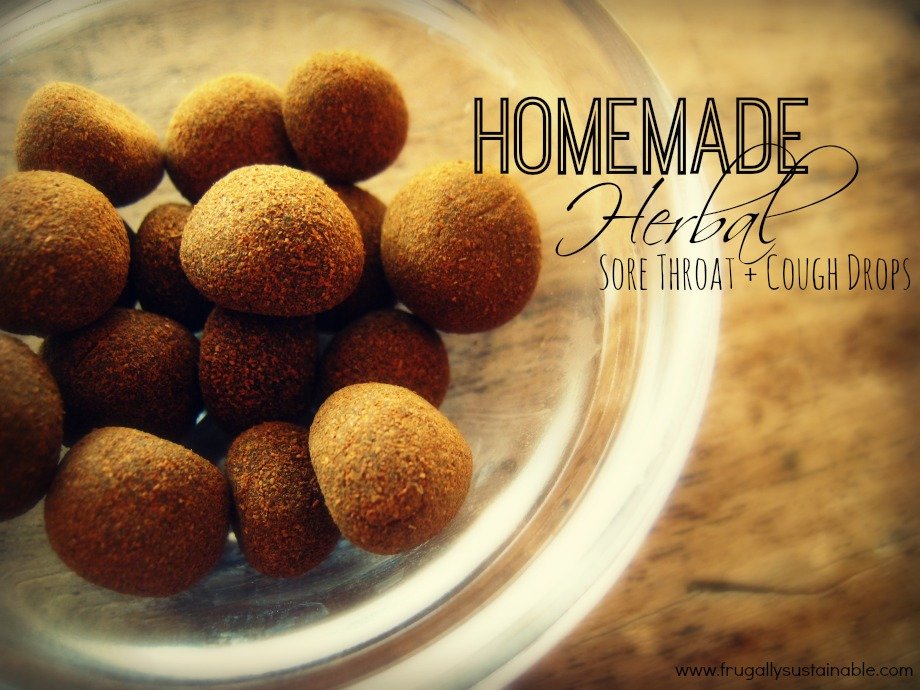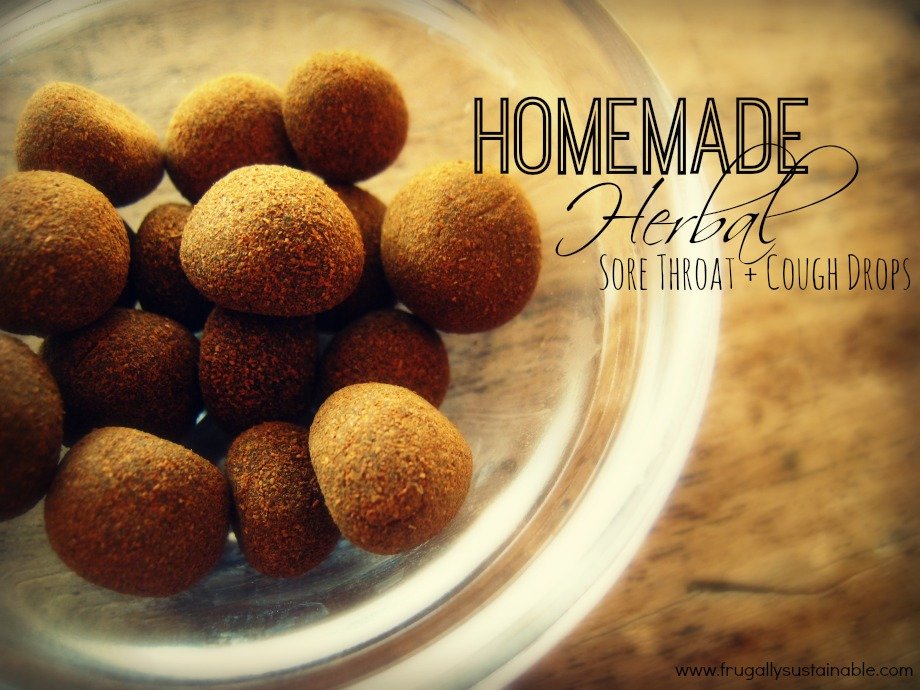 Well…
…it happened.
The dreaded morning wake-up call, "Mom, my throat hurts."
After an assessment of symptoms and a thorough inspection of the back of the throat. It appears we've hit it at the early stages.
Everyone in the house knows to inform me at the very first sign — even hint — of deviation from health…this is when herbal medicine is at its' finest!
I was able to get to work quickly in the kitchen, on a very simple herbal remedy.
Supported with some of my herbal cough syrup and homemade cold + flu tincture. I'm almost certain we've got a handle on it!
Herbs to Treat Sore Throat + Cough
Classic herbs used to treat a sore throat and cough include, yet are not limited to — rose petals, sage, goldenseal, marshmallow root, slippery elm, horehound, ginger, licorice root, elderberry, echinacea, and cayenne pepper.
For this recipe, I used the herbs I had on hand.
Slippery Elm. The soothing herb. Rachel Weaver, in her book Be Your Own Doctor: An Informative Guide to Herbal Home Health Care, defines slippery elm as, "mainly powdered for therapeutic use. It is a mucilaginous herb with properties similar to comfrey. It is gentle and soothing, yet it works extremely well. 'Mucilaginous' means sticky and with an ability to coat. Slippery elm does this very well, coating…and healing whatever it comes in contact with."
Echinacea Angustifolia Root. One of the most popular herbs associated with immunity and health. Rosemary Gladstar in her book Medicinal Herbs: A Beginner's Guide, says of echinacea, "Echinacea is always more effective if taken at the early signs of illness, before the illness has the opportunity to 'settle in.' Echinacea is particularly effective against bronchial and respiratory infections, sore throat, and oral infections, and in any situation where the immune system needs fortifying."
Goldenseal. An extremely potent and highly effect herb, goldenseal is a must-have in all home wellness pantries. We'll again look to Rosemary Gladstar who so wonderfully describes goldenseal to be, "a natural antibiotic, and it is often paired with echinacea to help fight off infections, colds, and flus. It is particularly effective in treating infections of the mucous membranes, found in the respiratory, digestive, skin, and reproductive systems." Please note :: Due to it's over-harvesting in the wild. Please only purchase goldenseal from reputable companies that buy from small organic cultivators of the herb. Be sure the goldenseal you use has been "organically grown," "organically cultivated," or grown yourself in the home garden — not "wildcrafted." I ONLY recommend purchasing organically cultivated goldenseal here, from Mountain Rose Herbs.
Ginger Root. Ginger is a powerful antiseptic. A warming herb, functions effectively as a decongestant — used in the treatment of colds and flus, respiratory congestion, and sore throat.
Cinnamon (sweet). Cinnamon — used in combination with ginger — dispels colds and warms the chill of winter. It kills a wide variety of disease causing bacteria…a well-known treatment of colds, the flu, and fever. Please note :: For medicinal purposes, organic true cinnamon (sweet) is recommended.
WHY HERBS?
+Because they work gently and effectively.
+Because you can grow many yourselves, right outside your front door or even in your kitchen.
+Because it's our birthright to use the gifts of nature with respect and wisdom.
+Because up until relatively recently, at least in the western world, herbs were an integral part of taking care of ourselves.
Health doesn't come from plastic bottles. Vitality grows naturally from the way you live your life. Deep down, people already know this.
If you want to learn more about herbs as medicine and as food, and if you're just too busy to enroll in an in-person program, join the Herbal Academy of New England for a comprehensive and convenient online herbal course you can complete anywhere and anytime!
Learn what your great ancestors knew about the natural world and begin to build your own apothecary.
Start classes anytime! Click this link to learn more and register.
Homemade Herbal Sore Throat + Cough Drops
Yield :: Approx. 40 herbal drops.
*Adjust recipe to meet your needs.
Ingredients
*Choose only organically grown herbs. I have linked directly to the herbs + ingredients I personally use and recommend. 
1 teaspoon slippery elm powder
1 teaspoon echinacea angustifolia root powder
1/2 teaspoon ginger root powder
1/2 teaspoon cinnamon (sweet) powder
1/4 teaspoon goldenseal root powder
2 teaspoons organic, raw manuka honey
Optional Add-Ins
1 drop lemon essential oil, optional
1 dropOnGuard essential oil blend, optional
Where to buy essential oils for ingestion?
For the highest medicinal value available choose Mountain Rose Herbs essential oils or the organic oils from Plant Therapy…these are the brands I trust to provide the ultimate in health + safety for myself, my family, and my friends.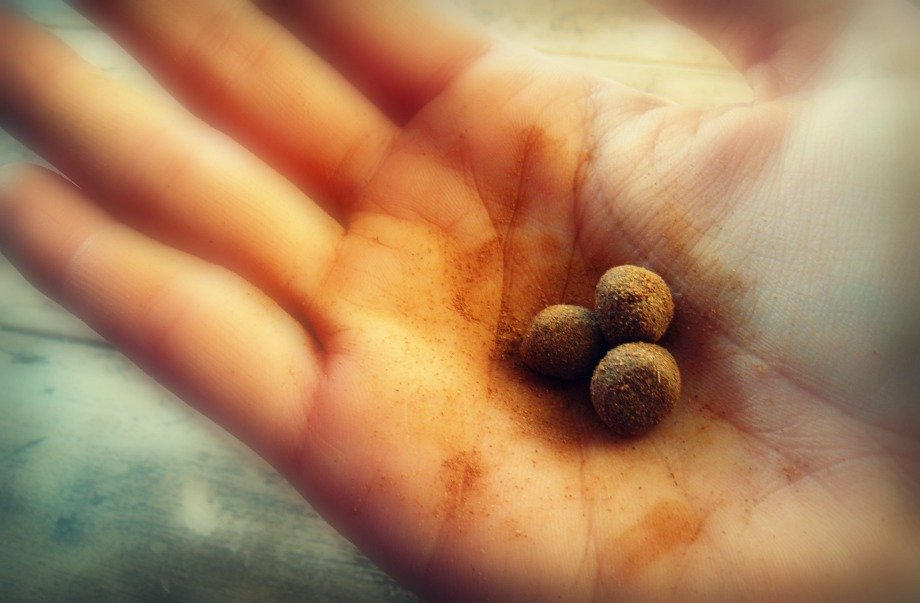 Method
The method for the creation of these drops, I learned from the great herbalists Kiva Rose + Rosemary Gladstar.
In a small bowl combine all ingredients.
With a spoon, work mixture into a "bread dough" like consistency. Add cinnamon to thicken, if needed.
Pinch off very small bits of dough and roll them in the palm of your hand to form a pea-size ball. Note :: I like to add a small amount of cinnamon to my palm while I roll. 
Dry the balls/pills/drops in a dehydrator OR on a cookie sheet in the oven. Note :: If using an oven, set to lowest possible temperature and leave the door to the oven slightly open. 
Once dried, store these drops in a small glass container. They will keep fresh in a cool, dark space for a year.
Administration
Adults and children, take 1-2 drops, 2-4 times a day as needed.
Where Can I Get This Stuff?
–Mountain Rose Herbs…they have everything you'll need by way of Bulk Herbs and Natural Products for Healthy, Natural Living! It's your one-stop-shop!