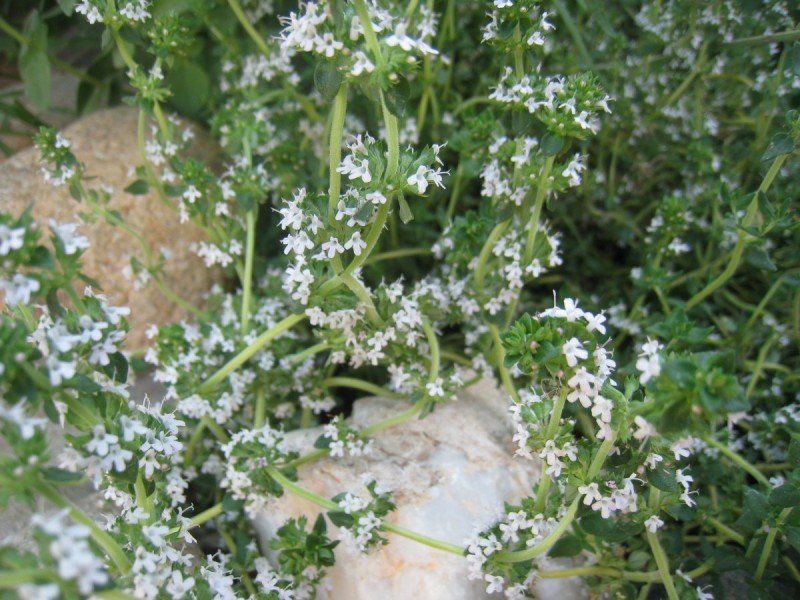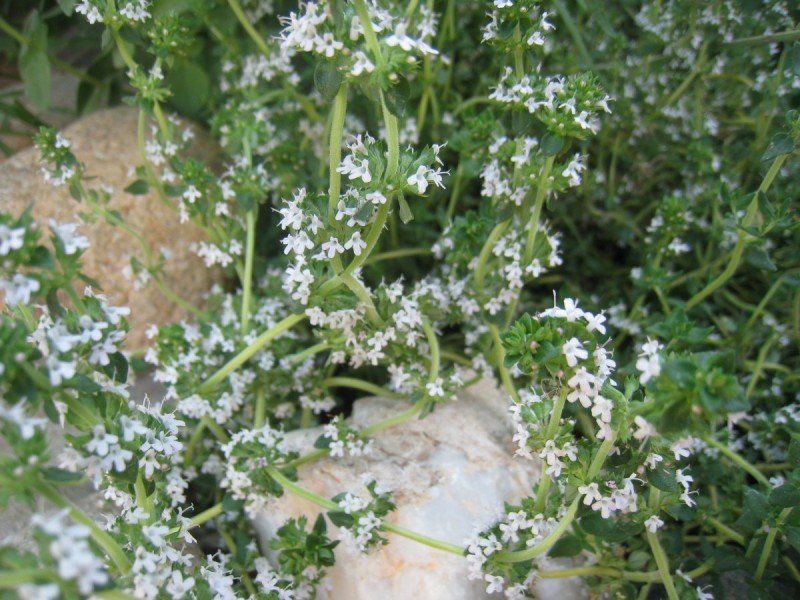 Common garden thyme (Thymus vulgaris) found it's way into my backyard a couple years ago. I first planted it after my search for a sustainable source of vitamin C lead me to read this article. I now know that thyme contains more vitamin C than any other herb and it has countless medicinal uses as well.
Today, my $3 investment in a packet of seed has turned into a vibrant patch of thyme.
And as I was watering the garden and potted plants this morning…I noticed the bounty of blossoms that have seemed to appear overnight! Now, in early spring, is the perfect time to trim the plant — it encourages more flowers and lush growth.
After enlisting the help of my baby girl (well she 6 but she's still my baby), she and I sat down and started picking thyme.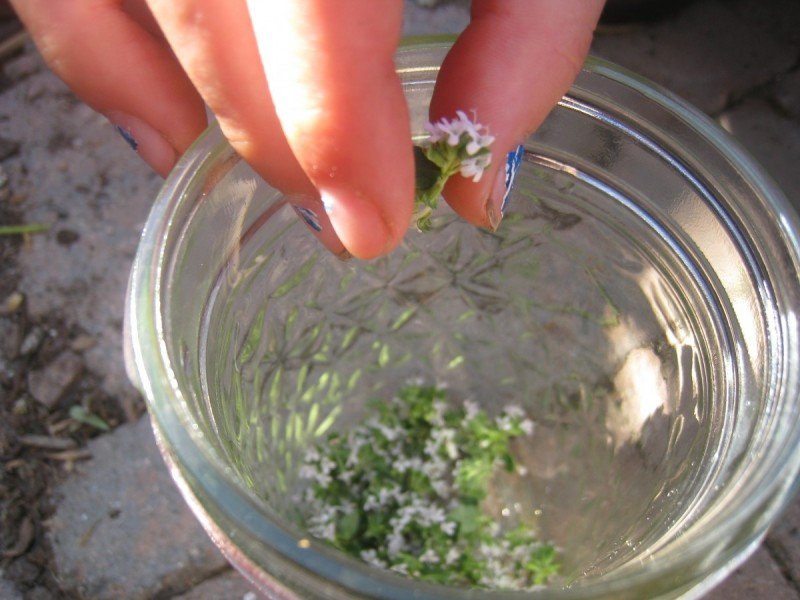 Medicinal Properties
Thyme is a powerful antiseptic and it's loaded with antioxidants. It works hard to
ward off colds.
relieve a sore throat and inflamed tonsils.
treat stuffy noses, coughs, and colds.
provide relief from hay fever.
improve digestion.
Thyme is also well respected as an anti-fungal agent healing ringworm, athlete's foot, and many other fungal conditions.
One of my most favorite ways to use my garden thyme is to make a thyme infused honey each spring — it seems like fresh, raw honey from the beekeeper and flowering thyme go hand and hand!
We use this herbal honey throughout the year in tea, in smoothies, and on a slice of bread.
Thyme Honey
Supplies
-any size glass jar
-a small pot
Ingredients
-fresh garden thyme leaves and flowers, enough to fill your jar 2/3 full
-raw, unpasteurized local honey (if possible)
Method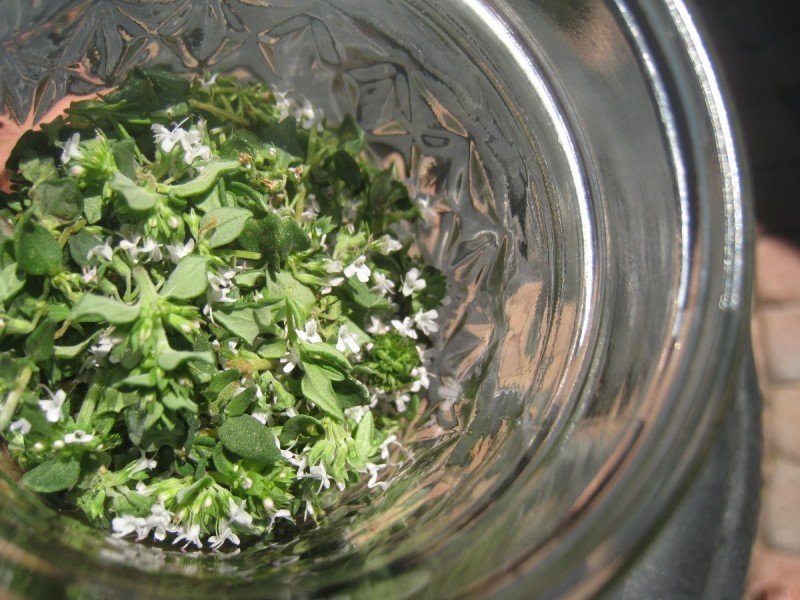 1. Fill a glass jar with 2/3 full of thyme leaves and flowers.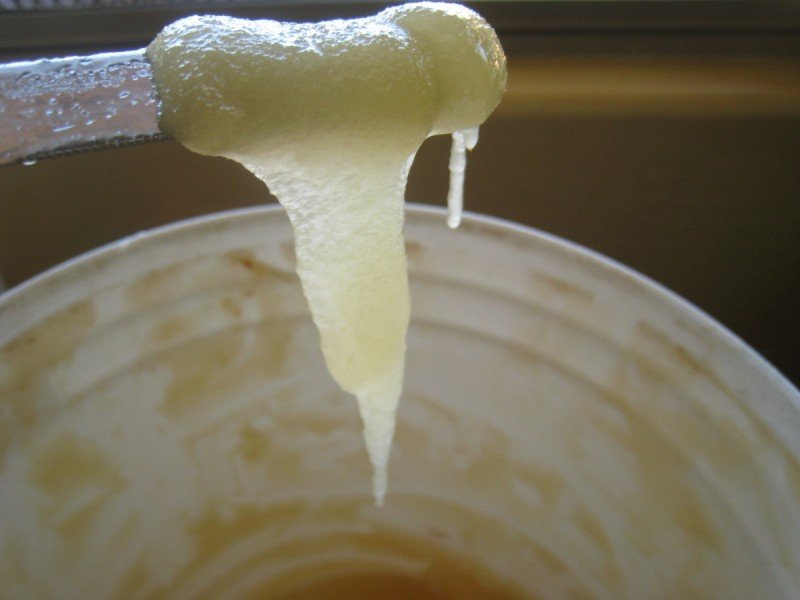 2. Add enough honey to the jar to cover the herbs.
3. In double boiler fashion, fill a small pot with water, add your jar of thyme and honey, then gently heat the mixture for 30 minutes. This will help soften the honey in order for mixing and it will also help extract the goodness of the herbs. Note: Do not let the water get any hotter than 110 degrees Fahrenheit or the heat will kill the healing enzymes of the honey.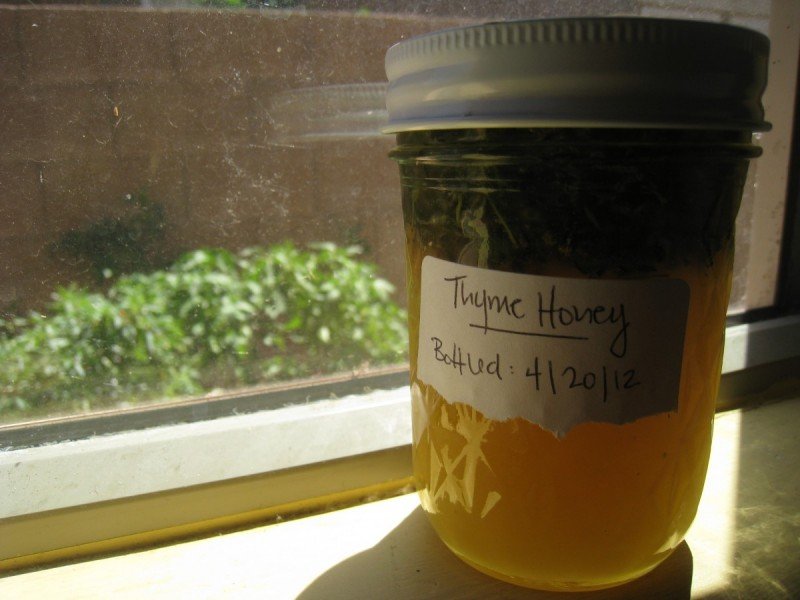 4. Remove from heat, label, and cap. Place your jar of honey near a window, in a warm and sunny spot. There it should stay for 2 weeks.
5. Store honey in a cool, dark place. It should keep for several months.
Enjoy!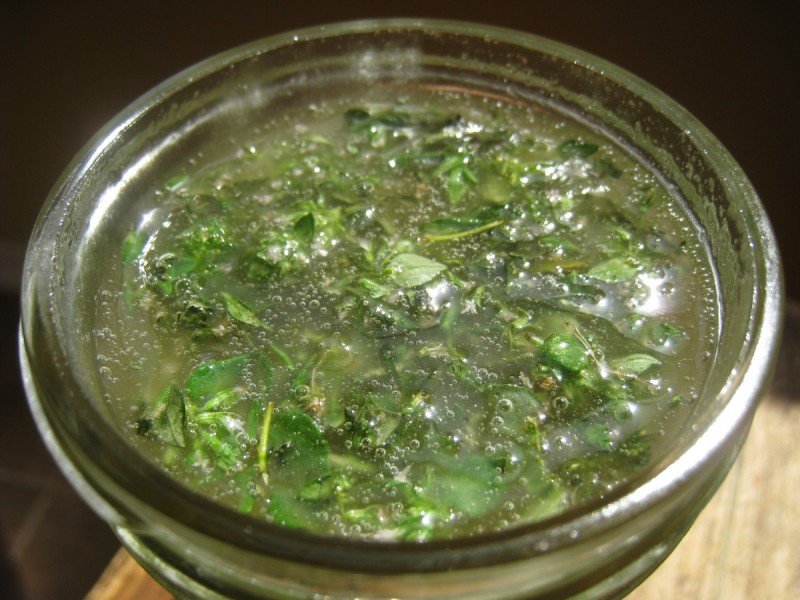 I have always purchased medicinal herb seed from Mountain Rose Herbs. Thankfully, they offer the finest line of "Strictly Medicinal" seeds from the good folks at Horizon.