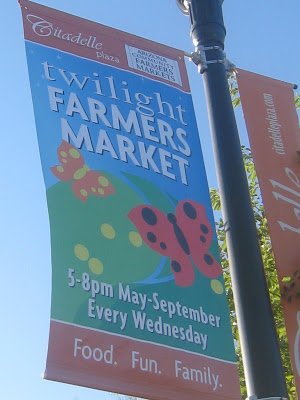 I love my mid-week farmer's market! I love everything about it, the vendor's, the people, and the culture. There is a great myth that exists; it says, that shopping the local farmer's market and frugality have nothing in common. I'm here to kindly tell you, that is simply not true.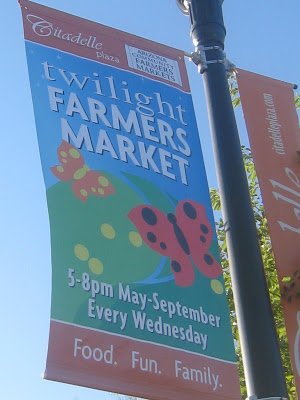 It's not true because, my farmer's market turns this…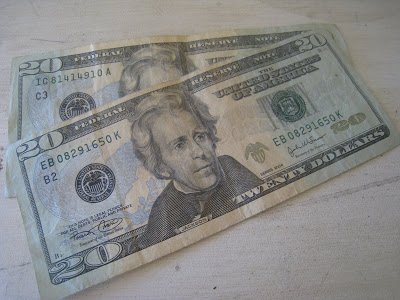 Into this…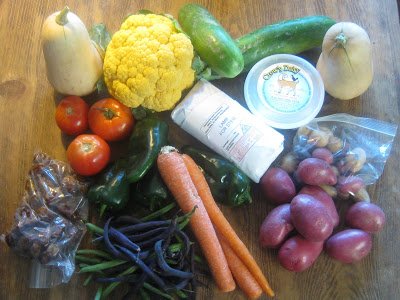 So that I can make all of this:
–Lamb Stew
-Butternut Molasses Soup
–Quinoa Salad
–Cheddar Cauliflower Soup
–Green Bean Salad
-Chocolate Chews
Notes:
-Budget break down: $11 1 1/2lb. grass-fed lamb stew meat, $5 raw goat feta cheese, $3 potatoes, $1 peppers, $2 tomatoes, $2 cucumbers, $1.50 green/purple beans, $.50 carrots, $3 cheddar cauliflower, $4 butternut squash, $4 dates, $1 red onion (not shown). Grand total = $38.
-By using common items I keep in bulk (grains and beans) in the pantry, meals are easy to put together with whatever I find at the market.
-The small amount of food we produce at home (eggs, greens, garlic, herbs, various fruits, etc.) rounds out the necessities.
What are your favorite farmer's market finds? How do you make due on a limited budget?
See this post and a host of others here: Real Food Wednesdays, Your Green Resource, Pennywise Platter