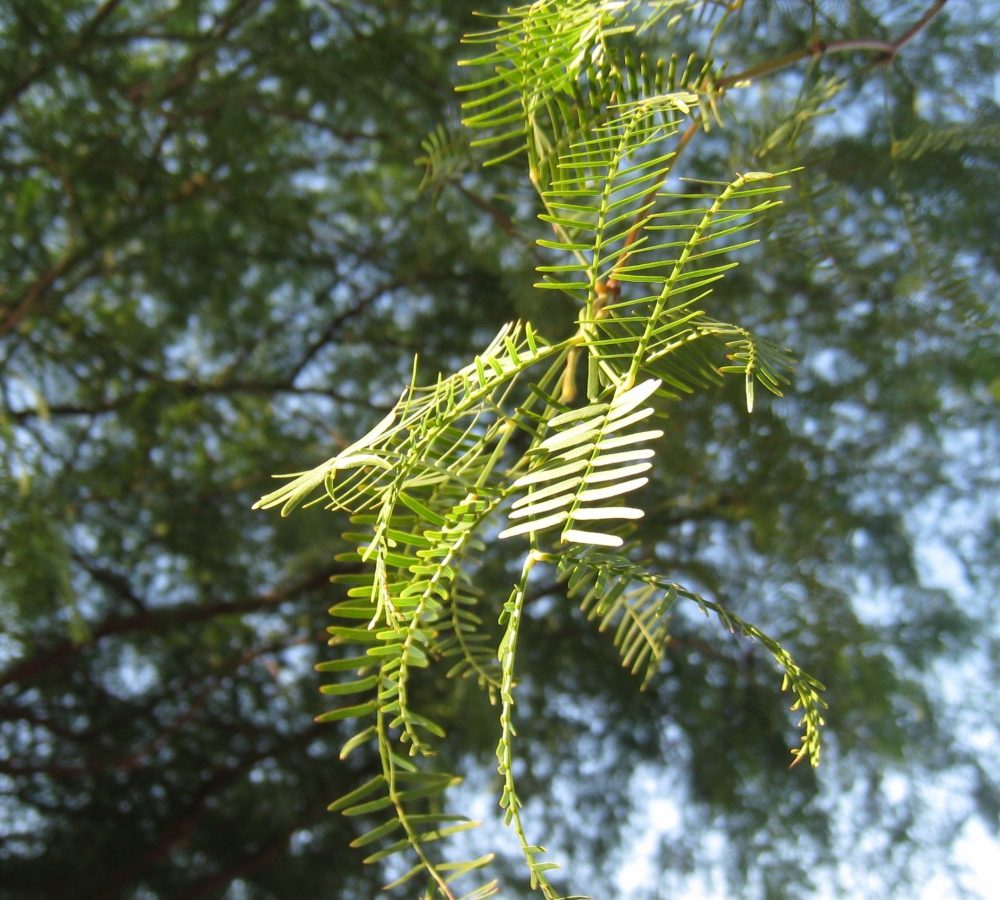 This time of year, if you live anywhere in the Southwestern part of the US from Southern Kansas down through Texas and over to Southern California, you may begin to notice your local mesquite trees heavy laden with fruit that strongly resembles a bean pod or some type of legume.
Not only are these mesquite pods edible, but their deliciously sweet, nutty flavor is a wonderful addition to all sorts of baked goods, smoothies, milks, raw food meals, and gravies. Additionally they are highly nutritious, containing significant amounts of protein, fiber, and minerals — not to mention mesquite flour is gluten-free!
The pods are usually ready to harvest mid-July through September, however earlier this week we had some very high winds in the desert near my home which knocked many of the pods to the ground.
I couldn't just leave them lying there…the creative forager in me was ignited!
Note: It's best to harvest from the tree, not the ground, due to potential infestation of the pod by insects. But I felt comfortable harvesting the pods because I knew they had only been there a day or two. And as always when foraging wild edibles be sure to leave plenty for the birds and wildlife, we share it with them too 🙂
History of the Mesquite
Indigenous peoples to this region of the country used the mesquite tree for everything, not only as a food source! From soothing the digestive system to use as an anti-fungal and antibiotic to making bows, arrows, and sewing needles with the wood from the tree…the mesquite was a primary means for survival.
Historically the dried pods and seeds were milled (ground into flour) using a stone. This was done prior to mixing with water and forming it into a cake for consumption.
One of the greatest benefits of foraging, in my opinion, is the reconnection made to the land and it's history — and to reviving tradition.
Making Mesquite Flour ~ A Picture Tutorial
Gather the Supplies
-Mesquite pods
-A tool for grinding
Standard blender
Cheap electric coffee grinder
-Spoon
–Fine mesh sieve or sifter
-Glass jar for storage
Method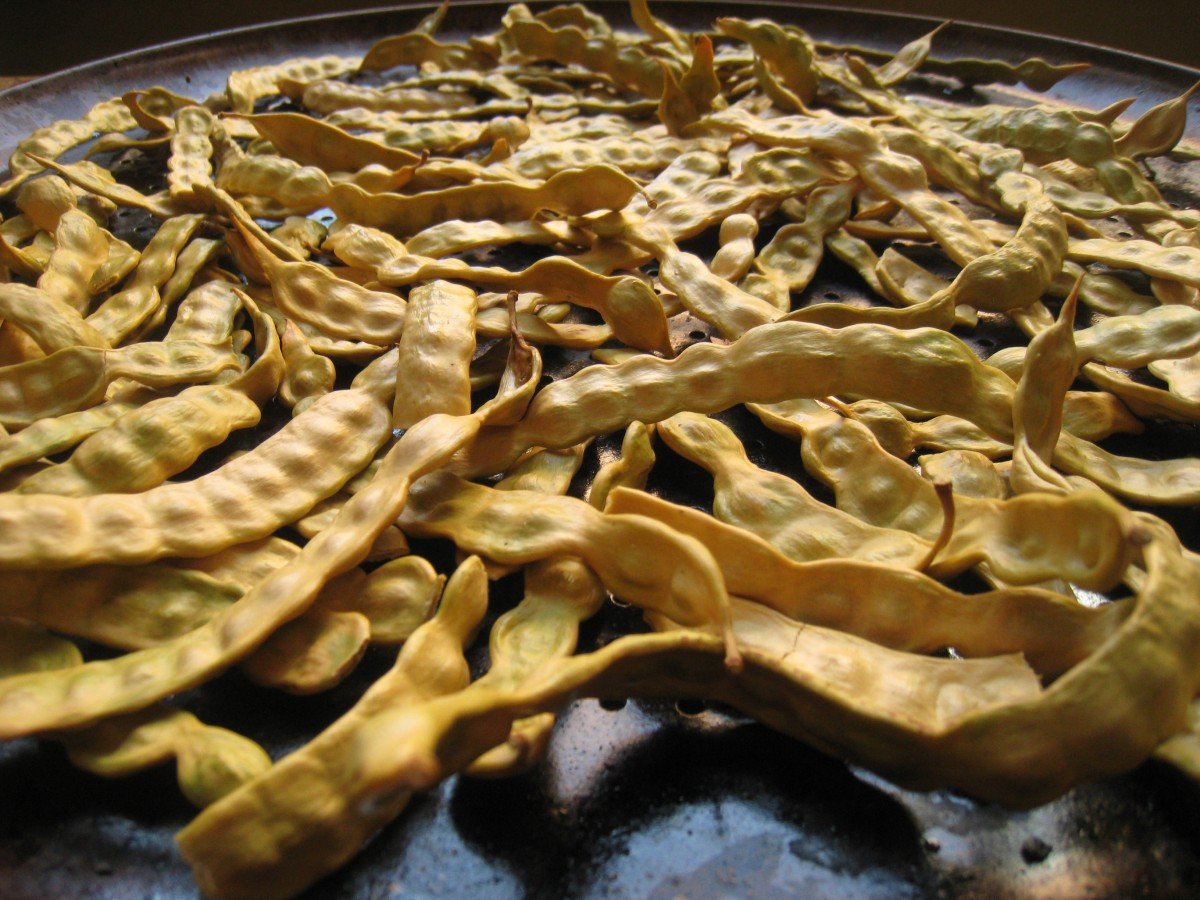 1. The mesquite pods should be completely dehydrated prior to grinding into flour. Mine were still a bit "green" so I set them in the solar oven for a few hours until they were dried and light tan in color. Note: This can also be done in an oven or dehydrator set to a low setting of 110 or 150 degrees Fahrenheit. The sun is also a brilliant option.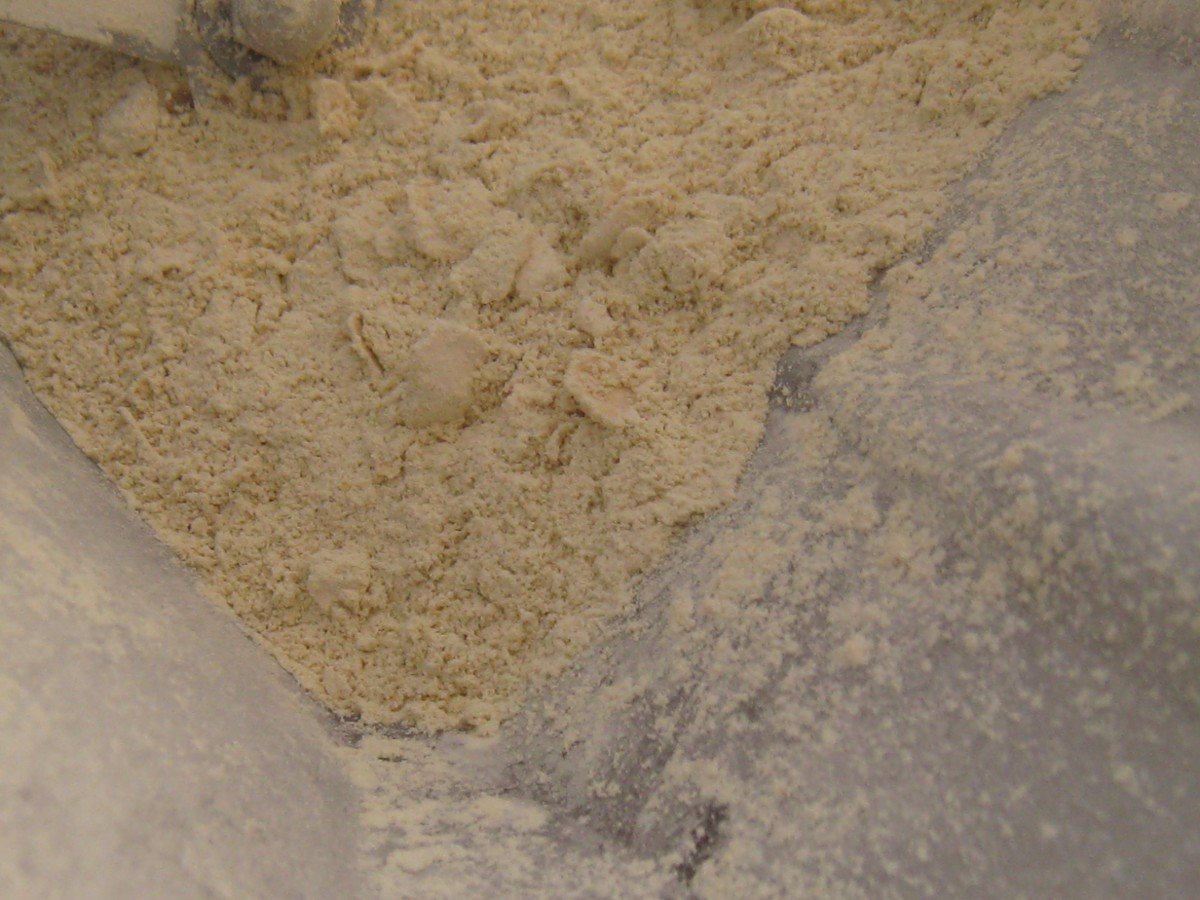 2. Break the pods into small 1-2 inch pieces and place them into a blender (I use my vitamix for this and lots of other raw food processing). Note: You can also use a cheapo coffee grinder. Just be sure that it's one used only for this purpose and not coffee…otherwise your flour will end up tasting like coffee!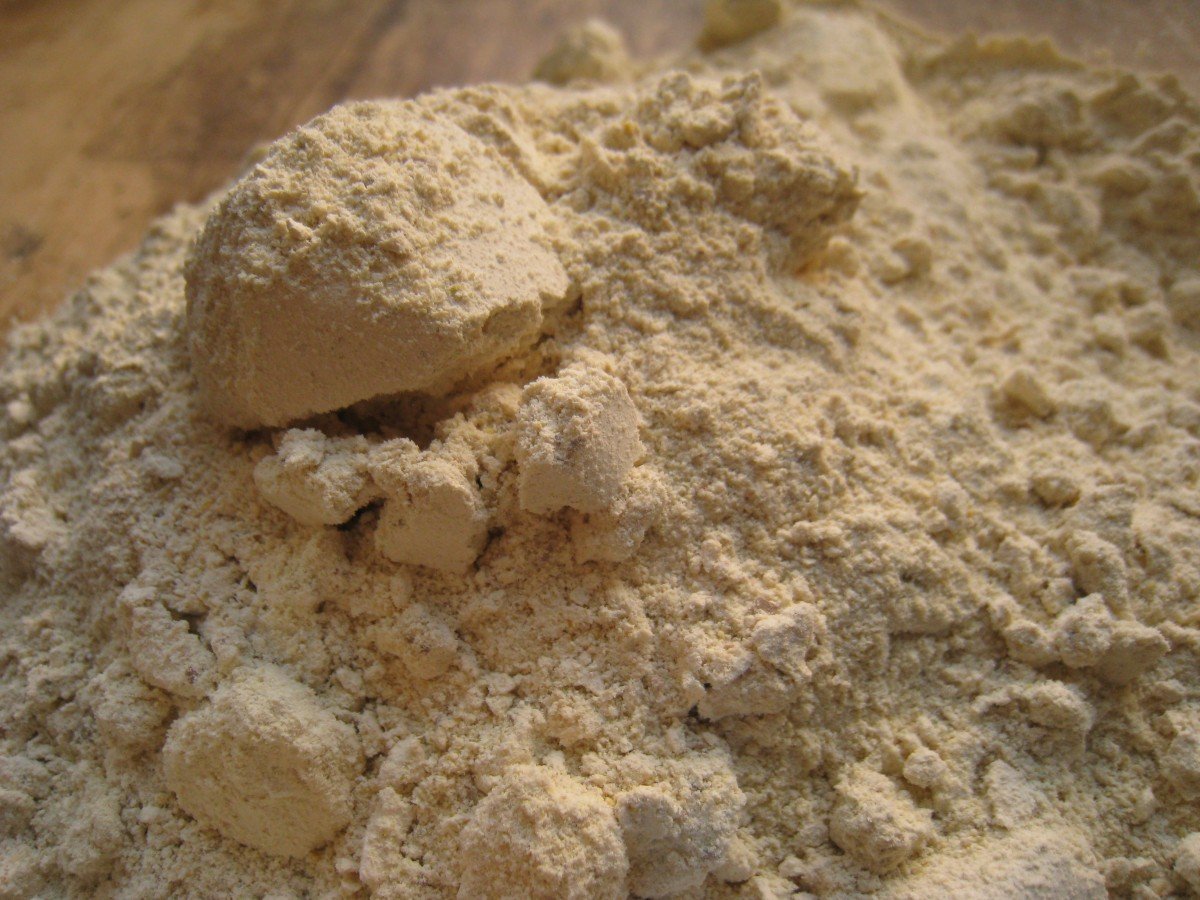 3. This grinding will produce a flour that quite "chunky" and still contains pieces of whole pod and seed.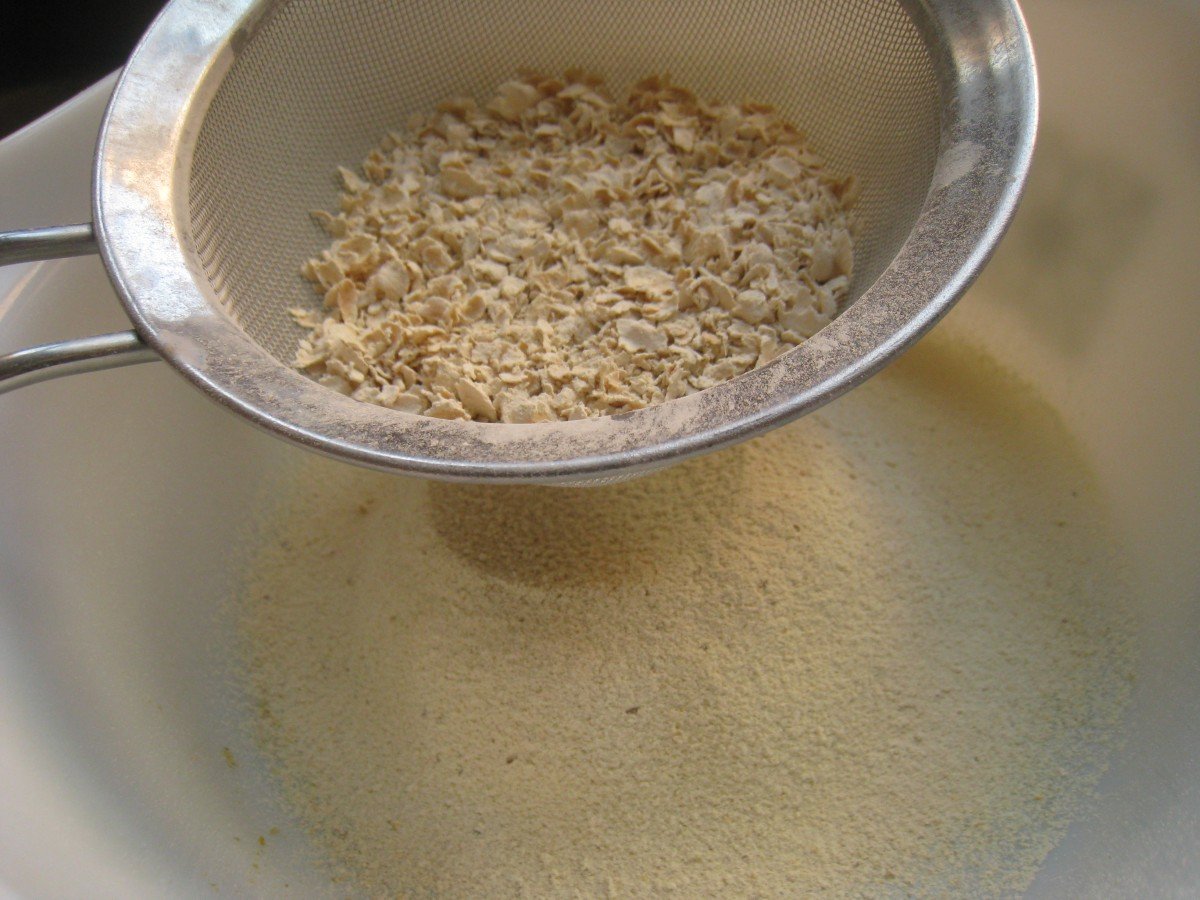 4. Therefore, sifting is necessary to extract the fine flour. Continue to re-blend the pod and seed pieces until all is milled into powder form. Note: Feel free to compost (or use them to make mesquite milk) those pieces that just won't grind up. I always have some that resist 🙂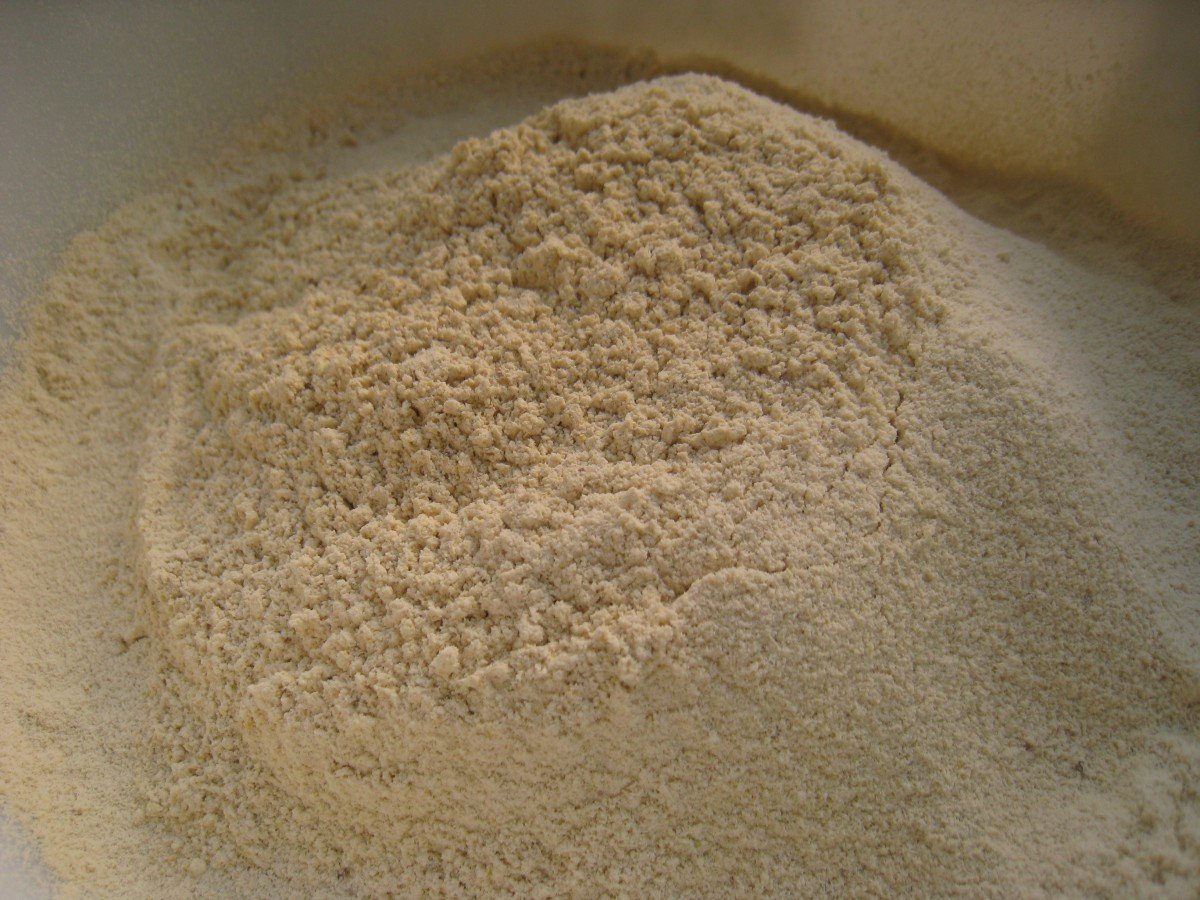 5. You should begin to smell the lovely sweet, nutty scent of the mesquite! At this point I recommend that you taste it…ideas about how you can add this power flour to your cooking and baking life are sure to fill the creative spaces of your mind. Be aware, as with most gluten-free flours, a little bit of mesquite goes a long way. Note: I like to start with substituting 1 tablespoon of mesquite flour per 1 cup of regular flour in a variety of recipes. Adding a tablespoon to your green smoothie is also an excellent way to incorporate it into your diet. Beyond that…this has many wonderful uses for the raw foodie.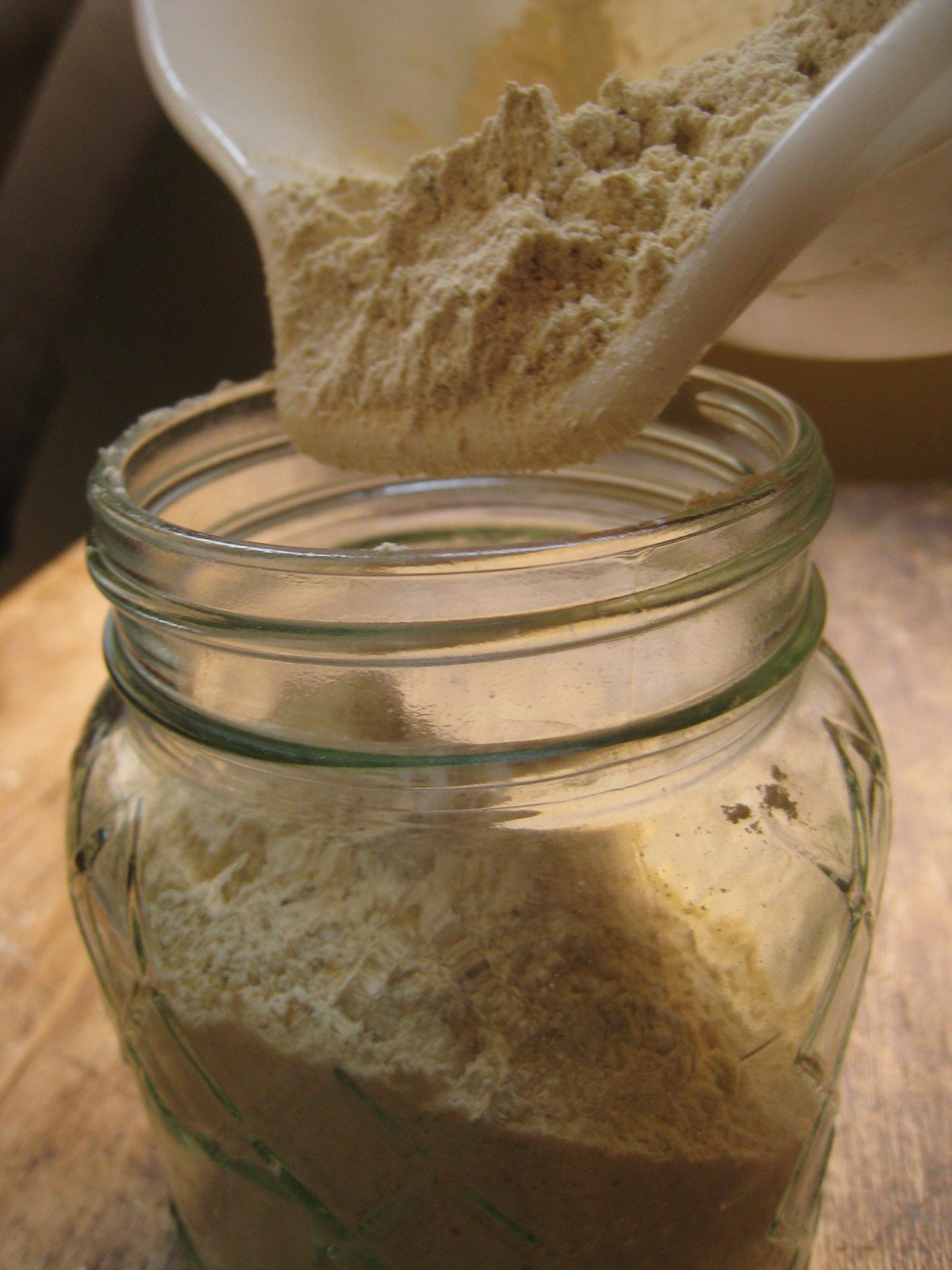 6. Keep stored in a glass jar. A cool, dark place is ideal. The flour should stay fresh for up to 6 months.
Learn More
Has this post peaked your interest in learning more about the benefits of mesquite? Check out these sites:
Click here for TONS of great recipes using mesquite pod flour. Including a recipe for Vanilla Hemp Mesquite Milk…yummo!
Mesquite pods — when roasted — make a wonderful beverage commonly known as "mesquite coffee."
Not in an area where mesquite trees grow freely? There are a few companies that sell mesquite flour online, like this one. I've never had to buy it, obviously (smile) — so I can't really speak to the quality — but it may be worth a try!?!
Tell us, what wild edibles are you harvesting, or looking forward to harvesting, these days?