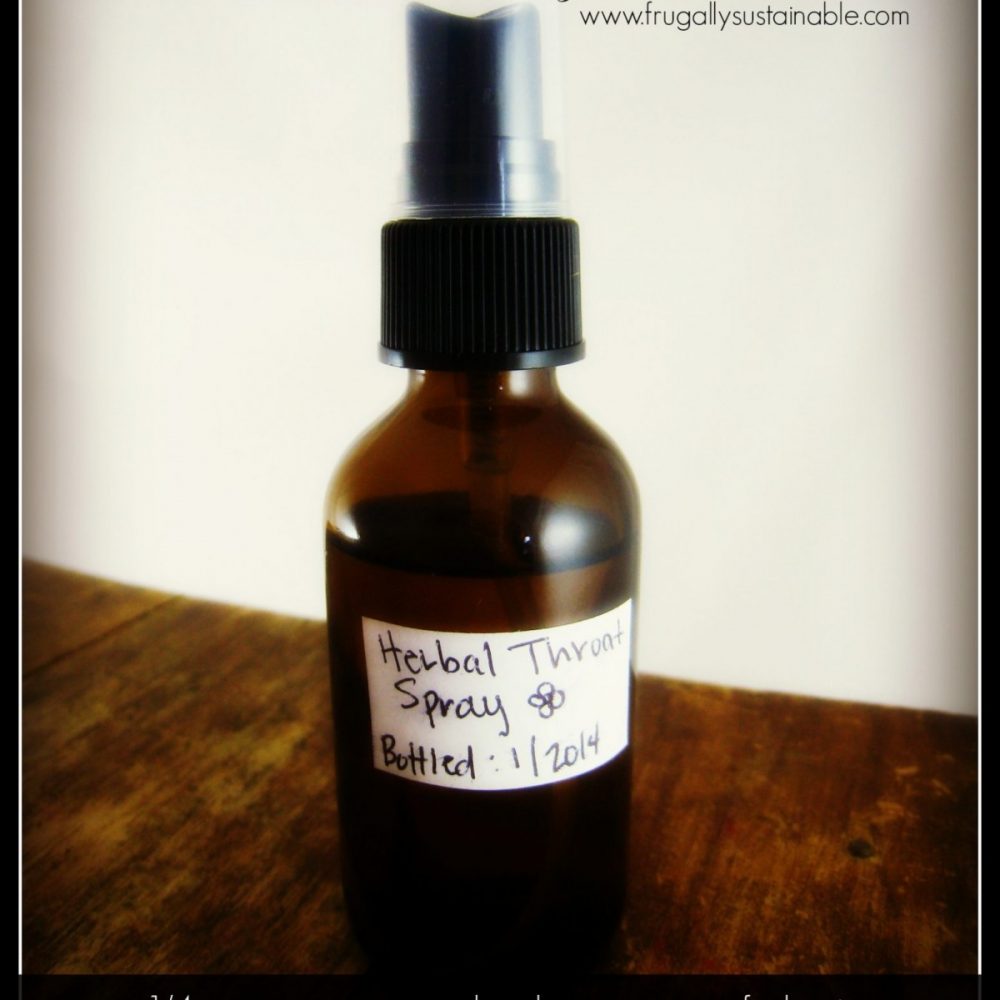 Here at the ranch we have tons of littles running every-which-way!
Little puppies.
Little kitty cats.
Little goats.
Little chicks.
And a few little humans too.
Because of all the running around in our arid, dusty Sonoran Desert home, dry/scratchy/sore throats are a common occurrence — along with the occasional red, inflamed tonsils of infection.
And you know, I've never felt comfortable with cough drops or sore throat lozenges…they just make me nervous, especially with the little ones (and all their running around).
That's why herbal cough syrups and this sore throat spray have always been my preferred method of treatment.
Not to mention, the children love the feeling of the throat spray. And the taste…"that's so good Mom!" (is all I need to hear)
Sore Throat Spray
Ingredients
*Optional essential oil add-ins: 1 drop oregano, 1 drop cinnamon, 2 drops frankincense
Method
Combine apple cider vinegar, water, and honey. GENTLY heat until well combined. Note: It is super, duper important not to allow this mixture to get any warmer than necessary. Doing so will devalue the medicinal properties of the honey.
Remove from heat. Add essential oils.
Pour liquid into a glass mister bottle. (I love these! They come in a pack of 12…they fit perfectly in the medicine cabinet and are wonderful on the go AND are awesome for sharing with friends.)
Label and date. Will keep on shelf for 6-8 months.
To Use
Shake well prior to use. Pump 1-2 sprays on the back of the throat for instant soothing relief. Use as often as desired.
Herbal Variations
Through my studies at the Herbal Academy of New England — and reading books such as Practical Herbalism: Ordinary Plants with Extraordinary Powers — I have learned that herbs proven effective in treating upper respiratory include (yet are not limited to):
Wild Cherry Bark
Sage
Thyme
Mullein Leaves
Horehound
Licorice Root
Elecampane Root
The power of these herbs can be extracted from the plant material by using basic tincturing principles.
To add an herbal punch to this throat spray, tincture a few, or all, of the above mentioned herbs in the apple cider vinegar (prior to using in this recipe) for at least 2-4 weeks following the cycles of the moon for highest potency.
Where Can I Get This Stuff
–Mountain Rose Herbs…they have everything you'll need by way of Bulk Herbs and Natural Products for Healthy, Natural Living! It's your one-stop-shop!
–For pure, safe essential oils you can trust choose ::
–Starwest Botanicals and The Bulk Herb Store also carries many of these ingredients if you'd like to price check.
Health doesn't come from plastic bottles. Vitality grows naturally from the way you live your life. If you want to learn more about herbs as medicine and as food, and if you're just too busy to enroll in an in-person program, join ME and others from around the world at the Herbal Academy of New England for a comprehensive and convenient online herbal course you can complete anywhere and anytime!