Wouldn't it be wonderful if the medicinal plants we needed were available to us at all times throughout the year!
However, just as we work to preserve the summer harvest of garden fruits and vegetables — because we know the months of winter inevitably come — so should we learn to harvest and preserve medicinal plants in preparation for what we know will inevitably come.
Transitioning to home-based medicine requires that we let go of the "if I need it I can just go to the store and buy it" mentality.
The common cold, the flu, mystery rashes, bumps, bruises, scraps and scratches, runny noses, headaches, mild fevers, and upset tummies — among many other minor ailments — are just a part of the rhythm to life. And if we are wise…we will learn to prepare, ahead of time, our kitchens with the ingredients needed to treat them all.
Tips for Traditional Methods of Preservation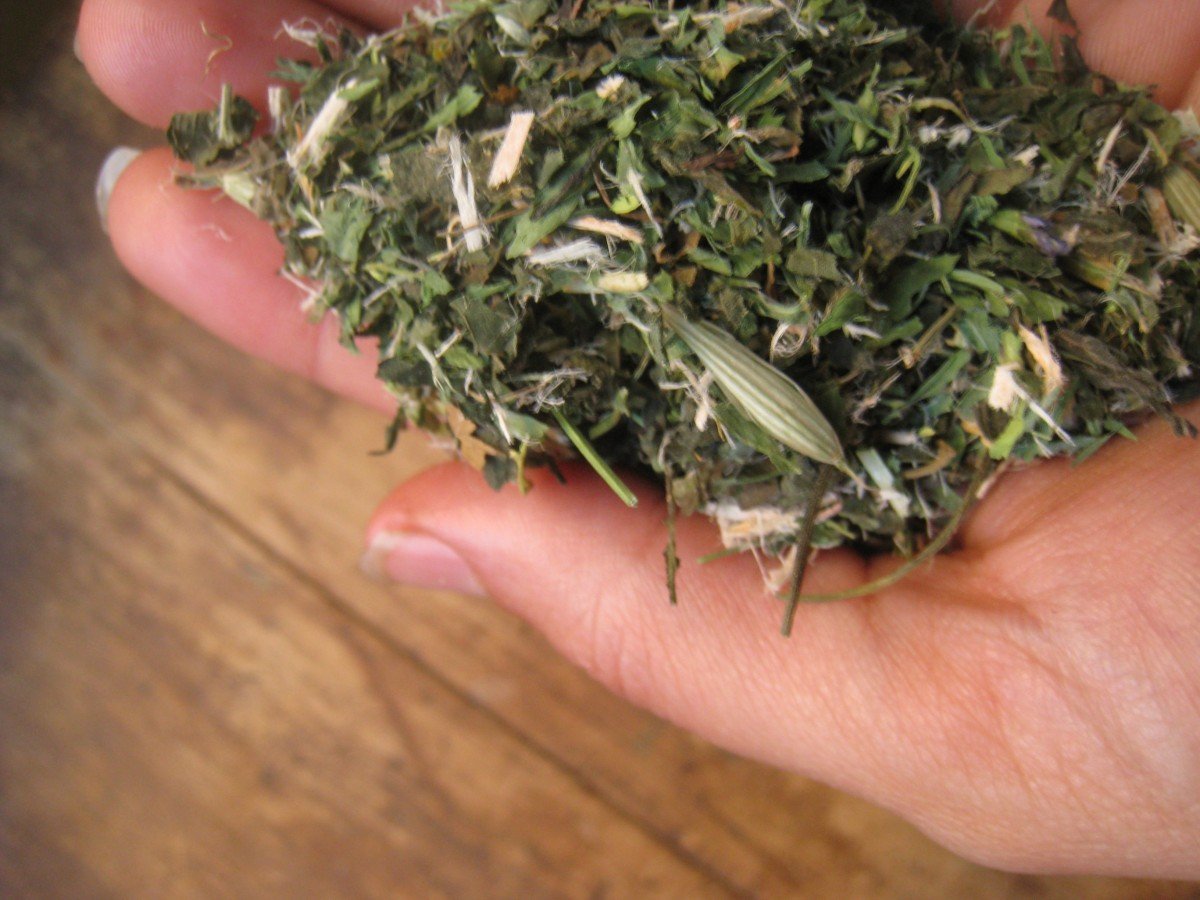 Growing, harvesting, and preserving homegrown herbs is like an insurance policy for my family and I. As insurance goes, I pray that good health would be ours and that we would rarely need it — but when we do, I'm so thankful that it's there, well preserved in my pantry.
Traditionally, home-grown medicinal herbs have been preserved using methods such as:
tincturing
drying
infusion in oil
salve making
pill making
This is done in order to secure the healing properties of the plant so that it is available to us when we need it.
Drying Herbs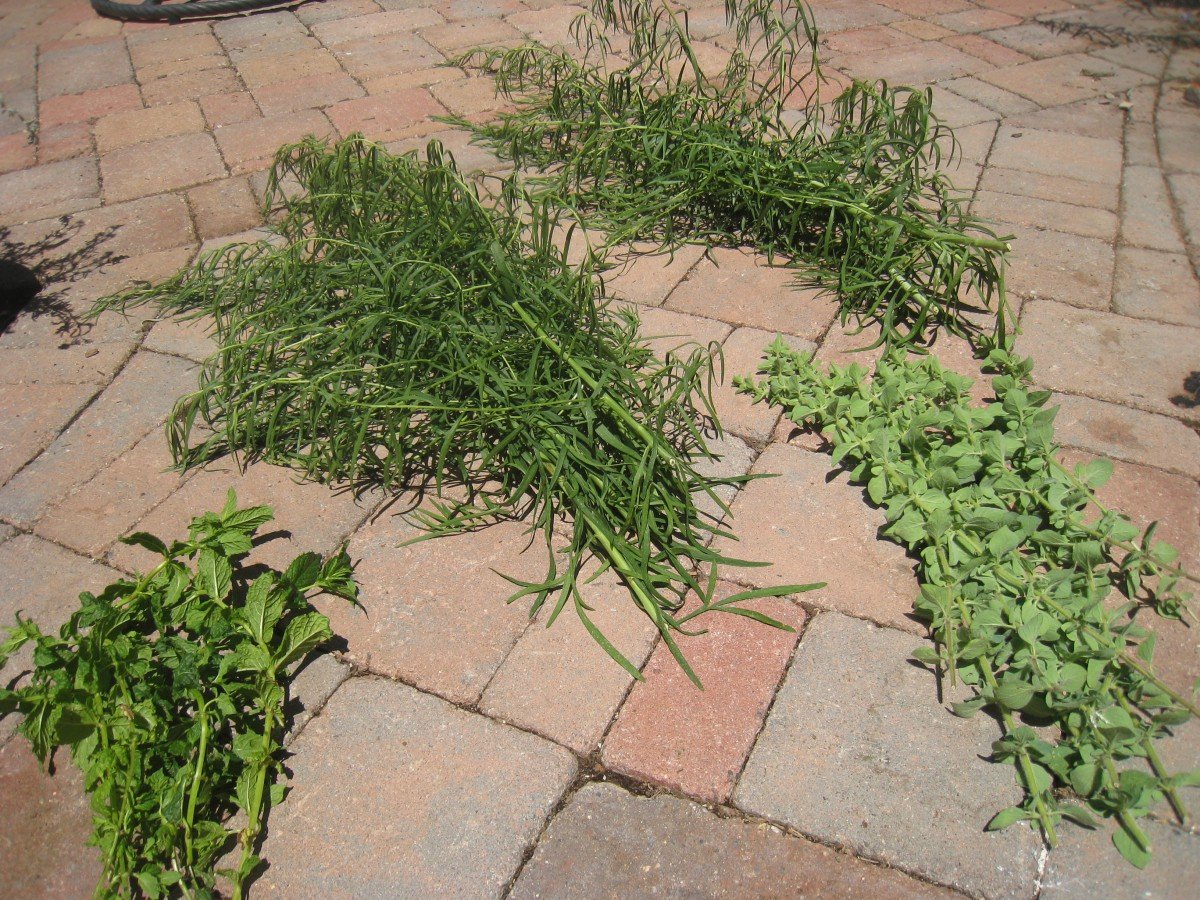 Let's talk about the most useful and popular method of herbal preservation…drying.
There are a few factors that we must be keenly aware of that have the ability to wreak havoc on our efforts. And they are:
1. Moisture
2. Air
3. Light
4. Heat
5. Pests
Protecting herbs from these things will insure that the healing powers that we seek are well preserved and ready for use. Eliminating the plant material's exposure to all 5 factors can also have a dramatic effect on it's shelf life.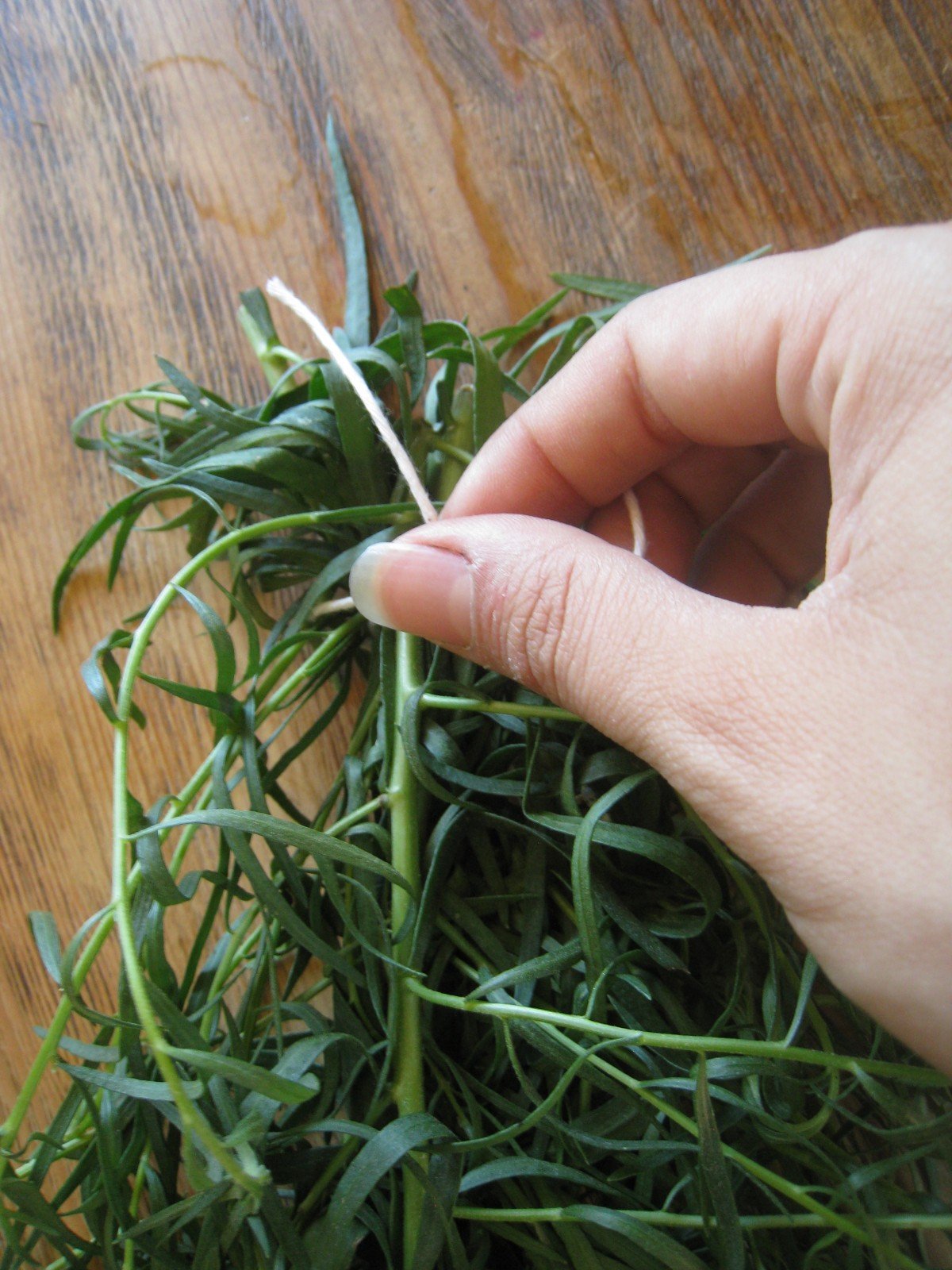 The process for drying herbs is very simple, it costs next to nothing, and it's mostly a hands-off activity (except for the close monitoring that is required so that you can identify and avert the possible infestation or mold from developing). Not to mention dried plant material is the basis for nearly all herbal remedies that are created in the home.
Traditionally fresh cut herbs were gathered into small bundles tied with string and hung, or laid flat on a screen, and left until crisp to the touch. This method remains the most effective and preferred way to preserve herbs.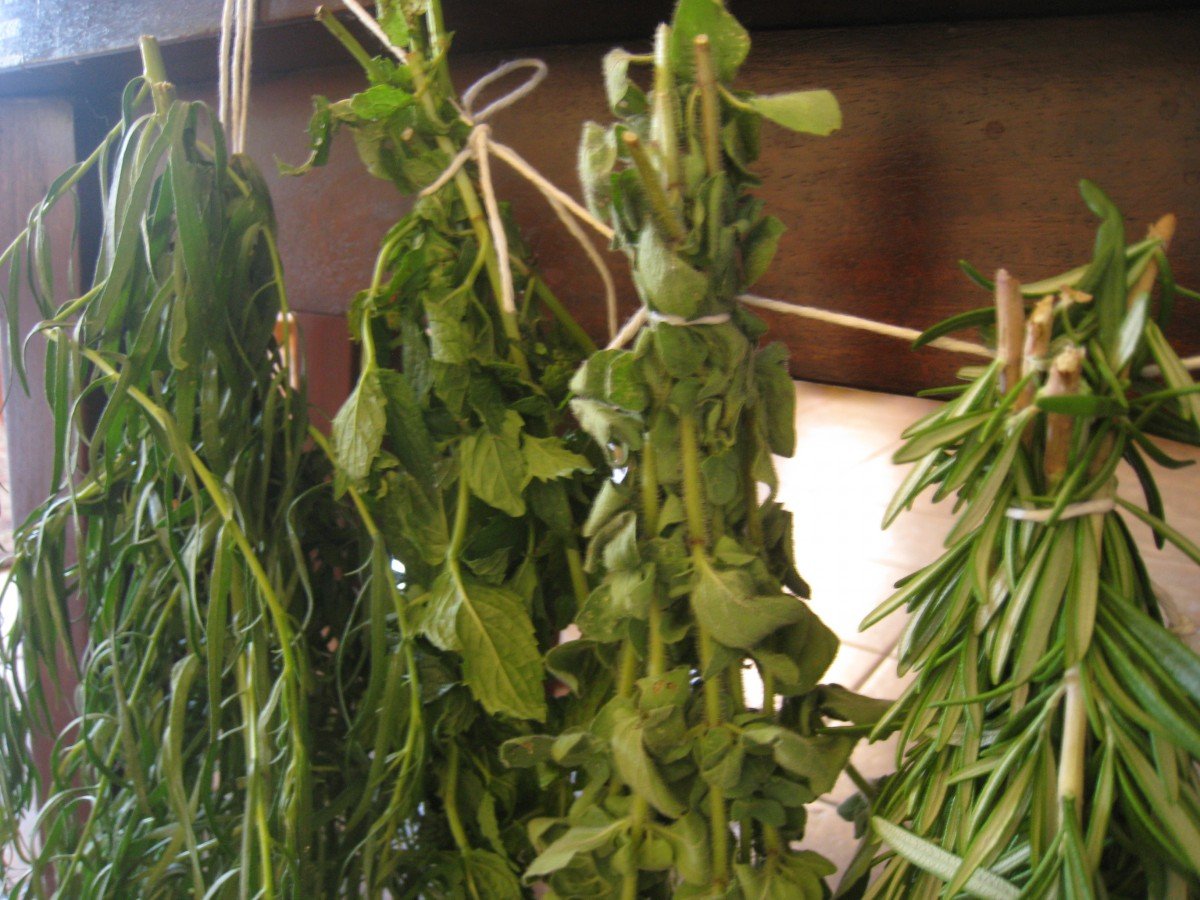 Nearly all parts of beneficial plants — flowers, leaves, roots, and fruits — have different medicinal properties that are worthy of capturing. Note: To learn more about which parts of each plants can be used and for what, I highly recommend that you add Philip Fritchey's book Practical Herbalism to your home library.
Methods for drying include:
Leaves – air dry
Flowers – air dry
Fruits and Berries – air dry in arid climates or in a dehydrator or oven set at 100°F
Roots and Barks – requires dehydrator or oven set to 100°F
Storage
It is best practice to label your herbs upon cutting and setting out to dry — because once dried they are a bit more difficult to identify. Once crisp, the dried plant material should be stored in this manner:
1. Use an air-tight container.
2. Labeled the container with the name of the plant material along with the date of harvest
3. Do not crumble the herbs! Leave them whole for a longer shelf-life.
4. Place the container in a cool, dark, dry place. Using colored glass containers are very helpful in extending the life of preserved herbs.
Preserving the medicinal herbs that I have grown or gathered is one of the most empowering things that I have ever done! I know you can do it! Set a goal, that this summer you will grow, harvest, and preserve at least 1 medicinal herb…then use it to heal your loved ones…you'll never be the same!
Challenge yourself, tell us in the comments what you will grow!