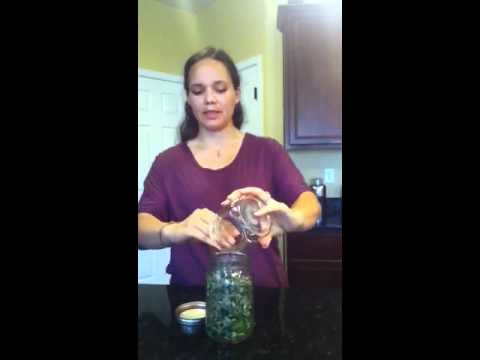 In the simplest of terms a tincture is a concentrated liquid extract made from herbs.
Tincturing herbs is another safe and effective way to preserve fresh, homegrown herbs…one that our ancestors knew very well. It captures the medicinal properties of the plant material and extends their shelf life significantly.
The empowerment and sense of satisfaction you will receive after preparing herbs using this traditional method is extremely rewarding!
Tincturing Basics
In order to provide you with a visual description, I created this quick video that shows you just how easy tincturing your homegrown herbs can be…
Here is a pdf file that you can download and print. Include this information in your herbal journal/notebook for a quick and easy reference:
How to Make a Tincture at Home (201kb PDF)
Have you created tinctures in the past? What about this season, are you planning to tincture any herbs? Share any question you have regarding tincturing in the comments so that we can all help each other!
Be sure not to miss a single post in the series…click this link and subscribe to the blog.