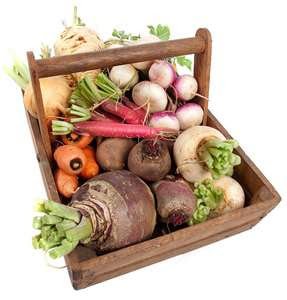 Eating certain foods for health and healing is an important part of caring for yourself. In this season, when so many fall victim to illness, it is important to have these healing soup recipes on hand. Eating in season follows the rhythm and cycle of nature; all of which is given for our vitality.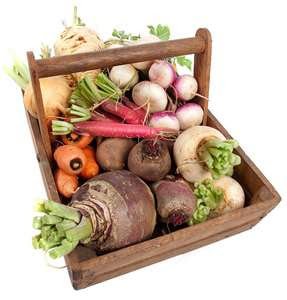 Autumn root vegetables are not only packed with vitamins and minerals needed for cold and flu prevention/treatment; but they are in season and very inexpensive this time of year.
1)Carrots – Carrots are loaded with beta carotene. They are very low in saturated fat and cholesterol. Carrots are an excellent source of vitamin B6, thiamine, niacin, folate, manganese, vitamin C, vitamin A, vitamin K, potassium, and a very good source of dietary fiber.
2)Potatoes – Potatoes are a good source of fiber and naturally low in cholesterol. They are high in vitamins and minerals. In fact, potatoes contain approximately 70% of the daily recommended value of vitamin C and are a good source of iron.
3)Parsnips – Parsnips are very low in saturated fat and cholesterol. They are a good source of potassium, vitamin C, folate, manganese, and dietary fiber.
4)Rutabagas/Turnips – The turnip is a non-starchy vegetable and adds a significant amount of vitamin C to the diet.
5)Pumpkin – Pumpkin is a good source of vitamin E, vitamin B6, niacin, thiamin, folate, magnesium, iron, phosphorus, and it is very good source of dietary fiber. It is also an excellent source of vitamin A, vitamin C, potassium, riboflavin, copper and manganese.
Herbs such as summer savory, thyme, and parsley have purifying properties and are high in calcium and vitamins C and A.
Note: It is always a good idea to have homemade chicken stock on hand, and the meat reserved in the refrigerator, ready for immediate use throughout the week.
The following traditional recipes use seasonal foods well known for their ability to restore health.
Vitamin Soup
-1 cup dried beans (I like small navy beans)
-2 cups diced carrots
-2 cups diced potatoes
-2 cups diced parsnips
-1 cup diced rutabaga (turnip)
-2 onions, chopped
-2 tsp. dried savory
-1/2 tsp. dried thyme
-1/2 cup fresh or frozen parsley, chopped
-2 cups cooked diced pastured chicken (optional)
-1 cup grated zucchini or pumpkin
Directions: Soak dried beans in water for at least 8 hours or overnight. Fill crock pot 1/3 full with homemade chicken bone broth or Vegetable Bouillon (see recipe below). Add remainder of the ingredients, except for the herbs. Let simmer on high until beans and vegetables are tender (6-8 hours). Add the herbs for the last 30 minutes of cooking.
Note: You may not have homemade bone broth on hand or you may hold to a more vegetarian/vegan diet. Either way, add a boost of nutrition to the above recipe by using this Vegetable Bouillon instead.
Vegetable Bouillon
-5 cloves of garlic
-4 onions
-4 stalks celery
-6 carrots
-A handful of spinach or kale leaves
-4 tomatoes
-2 tablespoons parsley
-1 teaspoon thyme
-2 teaspoons savory
Directions: Fill a large stock pot with pure water. Add all ingredients and simmer until vegetables are tender. Strain using a piece of cheesecloth (our hens love the leftover vegetable pulp). Store in glass jars in refrigerator for use in the short-term (2-3 days) or freeze for a longer storage solution.
What kinds of healthful and healing foods you traditionally make this time of year?