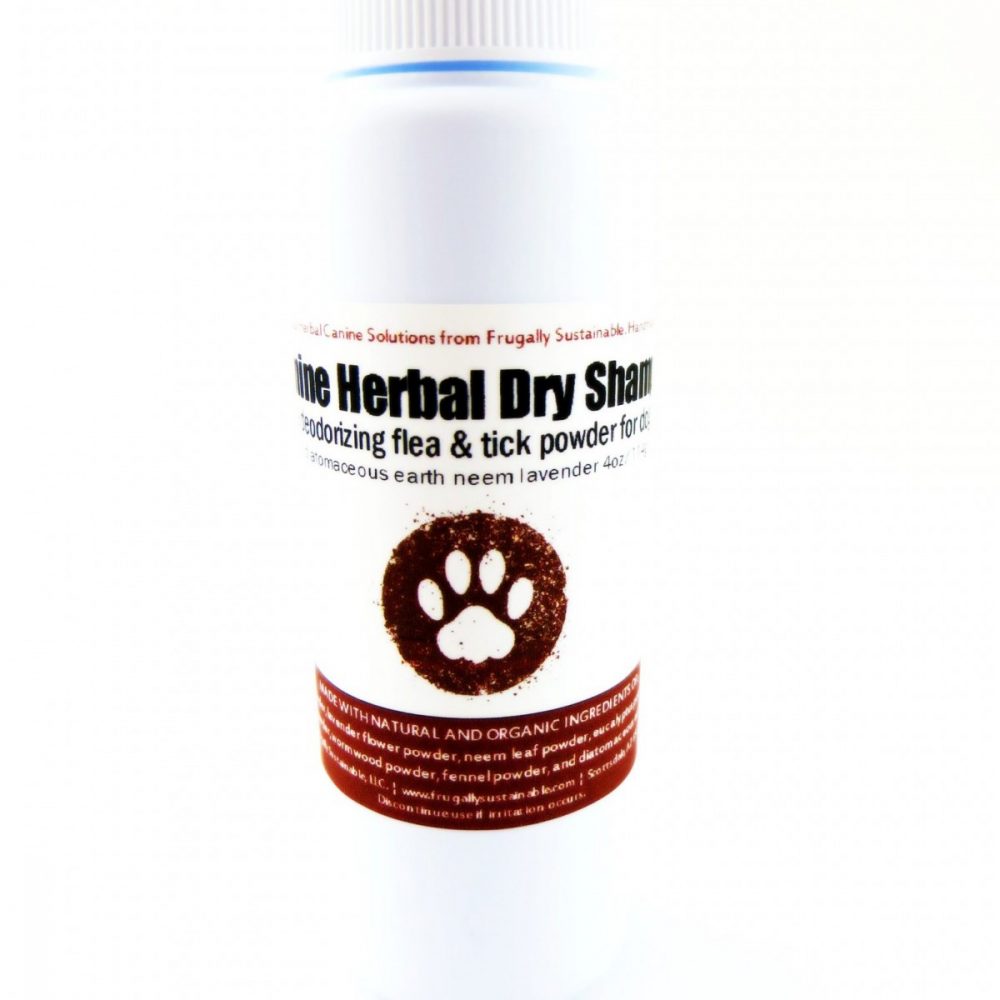 Fleas.
The bane to many of our furry friends.
Non-Toxic.
All Natural.
Chemical-Free.
Safe and effective alternatives to the toxic chemicals often used for controlling fleas are vital to the health of your pet and home.
In fact, some of the more dangerous environmental pollutants that jeopardize the well-being of our pets — and the humans that handle them — are those poisons applied as shampoos, powders, collars, dips and spray in an effort to extinguish the torment of the flea.
Natural Flea Control
When seeking to prevent and/or treat fleas…it is best to start with the least toxic, most natural measures and work your way up.
Build your pet's health. Animals in the poorest health attract the most fleas. Building health comes through a healthy diet and lifestyle, combined with a reduction in the excessive use of vaccines, antibiotics, and chemical drugs. Adding nutritional yeast (I use this brand for our dogs) and a small amount of freshly grated garlic to your pet's food has been known to greatly increase the animals ability to repel fleas.
Keep it clean. Your pets bedding, the carpets and floors, crates and kennels…keep them clean and sanitized by vacuuming the carpets at least once a week, steam cleaning carpets at least once a year (if financially possible), washing your pets bedding in very hot, soapy water once a week (launder bedding using this basic lye soap for best natural results), and bathe the dog using an all natural shampoo such as this one.
Use a flea comb. Brushing your pet with a flea comb…like this one here…as often as possible will help to trap and remove fleas from his/her coat.
Herbal flea collar. Using an herbal flea collar is a wonderful alternative to similar chemical-based products. You can purchase herbal collars such as these…or make your own.
Use an herbal flea powder. Herbal flea powders have been the method by which we — here on the farm — have seen the greatest effect! And today I'd like to share with you my recipe…
Canine Herbal Dry Shampoo :: A Deodorizing Flea & Tick Powder
Ingredients
Method
Place all ingredients in a non-reactive bowl.
Whisk until well combined.
Load into a jar with a shaker top. Note: This type of jar is perfect.
Label with contents and date.
To Use
Apply the powder sparingly the dog's coat while brushing the hair in a backwards motion. Sprinkle it at the base of the hair shaft. Focus on the areas of the belly, neck, and back. Use 3-4 times a week until fleas are gone and repeat application weekly to discourage their return. Place your dog outside for a while after application…you don't want the fleas jumping off your pet in the house!
Where Can I Get This Stuff
-Mountain Rose Herbs…they have everything you'll need for this remedy! It's your one-stop-shop!
–The Bulk Herb Store also carries many of these ingredients if you'd like to price check.
-For more information on natural health for both dogs and cats…I highly recommend reading the book :: Dr. Pitcairn's New Complete Guide to Natural Health for Dogs and Cats