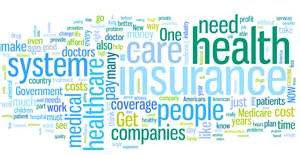 Are you without health or medical insurance? Did the spouse with coverage lose his/her job? Or perhaps the monthly premium for your insurance has become more than you can financially afford?
Well if it's any consolation to you, according to this article in CNN Money 49.9 million, or 16.3% of, Americans are uninsured. You're not alone! And these numbers are rising!
Fear not! There is help and there is hope; it's called free health care. Yes, in America, we have free health care (And, I'm not talking about Obama Care). It flies under the radar with the title of charity-care. Charity-care is an all too often unadvertised service provided by many medical institutions.
In an effort to provide care for low-income persons, many hospitals have instituted charity-care programs. They just don't advertise this to the public all too often. Charity-care is federally funded however each state has their own version of the system. These programs allow eligible individuals to receive discounted or even free health care services. Of course, you'll need to check with your local hospital, but every hospital has defined its own charity-care policy, and most follow the same straightforward application process.
In the case of an emergency, or when applying for charity-care, here are a few things you should know:
1. It is an actual mandate under the U.S. government's Hill-Burton Free or Reduced-Cost Care Program that was signed into law in 1946 to provide care to low-income individuals. However, you must meet certain financial criteria.
2. Use this U.S. Department of Health and Human Services link to find a health center in your area. Or look at this list to see if your local medical center is listed.
3. Scope out free clinics in your area that function under the terms of charity-care. Plug in your zip code when visiting this link to find free clinics in your town.
4. In the case of an emergency, know your rights.
See this breaking news video produced today by an ABC News affiliate in Los Angeles.
I feel like I need to inject this disclaimer. My goal here is not to advocate for socialized medicine or government health care. Nor am I advocating that you drop health care coverage if you have it. I'm not advocating for anything really. I just want to pass on information. Our country is experiencing hard times. Lots of people are finding themselves redefining their standard of living. And for many, the uncertainty can be scary. It's my goal to offer hope and a temporary solution for those who may be unemployed or unable to afford insurance at this time.
My family is without medical/health insurance at this time due to a change in jobs, and the cost of private coverage is more than we can handle presently. Nonetheless, I will tell you this: there is a misconception that having health insurance will, in effect, provide some sort of magical protection against disease. However reality says, health insurance does not make you or your family healthy! Your choices concerning such things as exposure to toxic materials, foods, level of physical exercise and time spent outdoors are a few of the things that can make you the healthiest you possible.
Note: I am in no way suggesting that this is true for everyone. Neither am I blaming people who get sick on the basis of their actions. There are SO many factors that effect one's health that are out of our control. I am sensitive to that.
It is simply my view that having, or not having, health insurance is a risk…a gamble. Insurers bank on you and me getting sick. Personally, when it comes to me and my family, I feel it's safer to bet on health rather than sickness. And how do we do that? Instead of investing monthly into a health insurance plan, we invest monthly in organic/homegrown foods, vitamins/nutritional supplements, herbal remedies, physical fitness and non-toxic homemade home/body care products.
At the end of the day, we do what is best for our families given the situations we find ourselves in. Life is fluid like that.
If you are uninsured, where by circumstances out of your control or by choice, I hope you have found encouragement and resources to help you today in this post. And as always, please feel free to comment concerning all that you have read.