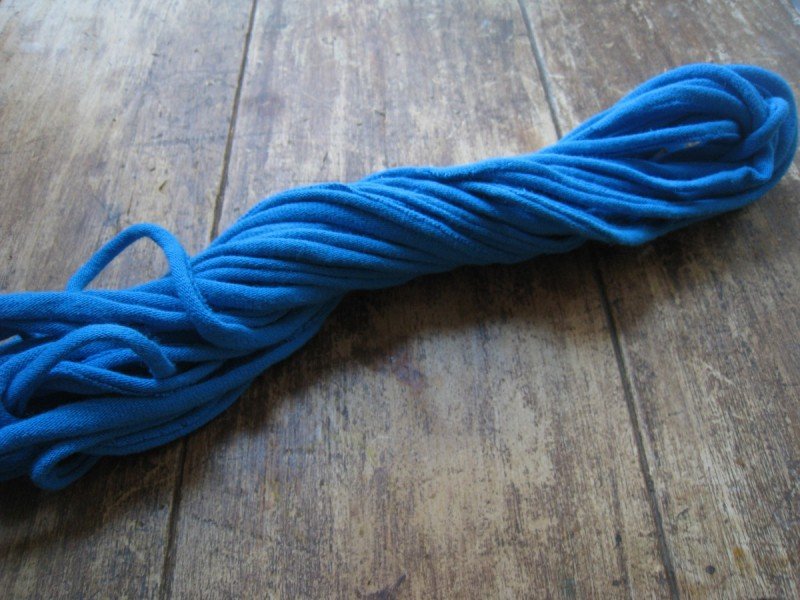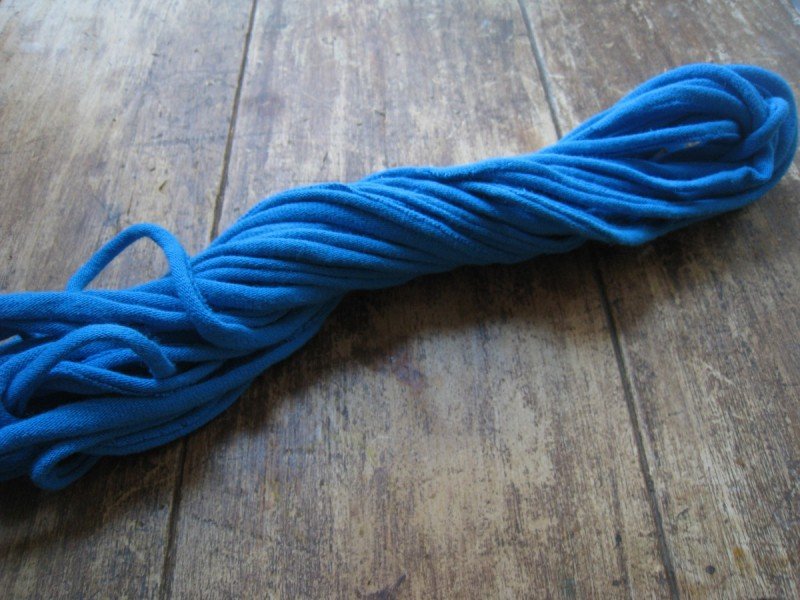 T-shirts, t-shirts everywhere!
You have them lying on the floors, hanging in your closet, and stuffed into your drawers. Now, all that clutter is starting to irritate you!
But wait…don't throw them out…because with these 10 super easy tutorials you can repurpose those old t-shirts into useful everyday items.
1. DIY T-Shirt Scarf Necklace. All you need for this one is an old t-shirt, a pair of scissors, and an hour to complete the project.
2. 5-Strand-Braided-Headband. These are super cute! It's something that really can be made simply with old t-shirt scraps…and for most of us that means free. An easy project worthy enough to give any bad-hair-day head a pick me up. You could also use one for:
Working out
Washing your face
Little girl (or big girl) fly-aways
3. T-Shirt to Bag Refashion. With this easy to follow tutorial and a few simple sewing supplies, you can turn that memorable, yet unworn, t-shirt into a purposeful bag that you can just throw over your shoulder on your way out the door.
4. Produce Bags. I LOVE these produce bags! They are so simple and easy to make! You can:
Pack them in with your reusable grocery bags (it helps me to remember to use them).
Take them along on trips to the farmer's market.
Use them as shoe carriers when going to the park.
They may not be able to replace plastic produce bags 100% of the time, but they sure do help reduce waste a little bit!
5. Crochet and/or Knitting Yarn. A classic. I have tons of this in my craft box! It's another great way to revive an unwanted t-shirt.
6. Crochet Dish Cloths. Use the yarn above to crochet these beautiful dish cloths. The link will lead you to a free how-to tutorial.
7. Baby Pants. A great way to keep those memories functional without going through a super intensive sewing project. I can't wait to make these for my little boy! This tutorial will walk you through a simple step-by-step process. To start, you will need:
Pants to trace
A t-shirt
Some elastic
Simple sewing supplies
8. Cloth Paper Towels. There's no link for this one because it's pretty simple. I cut t-shirts into the size of paper towels and use just as I would the paper product. Note: They are not very absorbent so I use them mainly for small spills and when cleaning the counters. For heavy duty purposes, I like to use old cloth diapers.
9. Make Your Own Drawstring Pouch. A great sew-by-hand tutorial to create a useful pouch entirely from a small piece of t-shirt.
10. T-Shirt Rug. This idea is funky and simple. The rug consists of a whole bunch of different colorful t-shirts laid out on the floor in a visually pleasing arrangement.
What do you do with your old T's?