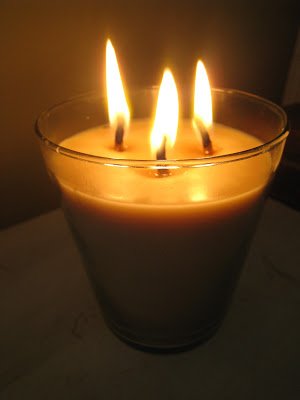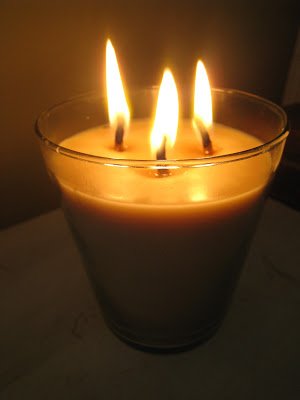 It's a cool day in November and the smell of warm honey fills my home because we're in the kitchen hand dipping beeswax candles!
This has become a seasonal tradition for me and children. I can't even begin to tell you how much fun we have making these candles! Well, I take that back, I probably could but that's not why you're reading this tutorial (wink).
I first started making beeswax candles a couple of years ago when I read these two instructional blog posts:
My method for making candles has evolved over time and I am now experimenting with several different elements. But, I want to share with you my tried and true way for creating these lovely little things.
The Benefits of Making and Burning Beeswax Candles
They are simple to make! Don't be afraid. Just be sure to lay down enough newspaper around your work area, follow this tutorial, and trust me you'll figure it out (smile).
Beeswax candles actually work to purify the air. They cause all the nastiness, i.e. pollen, dust, odors, and toxins to literally fall from the air onto the floor. This happens via static electricity. Read more here…
We are supporting our local bee/honey farmer by purchasing from him. Check this site out to find a local source for honey and wax. You can also purchase beeswax here.
Teaching my children, and myself for that matter, a sustainable skill is invaluable!
Giving hand-dipped beeswax candles as gifts is always appreciated and cherished by family and friends alike.
Easy to Follow Instructions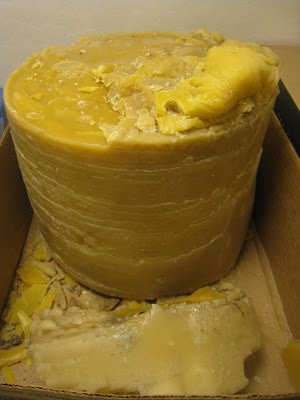 Chop your beeswax into small pieces to aid with the melting time.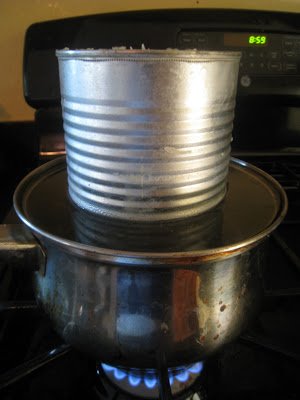 With a double-boiler type set up, melt the wax. I like to reuse a large tin can. It needs to be something tall enough in order for your tapers to be the height you want them.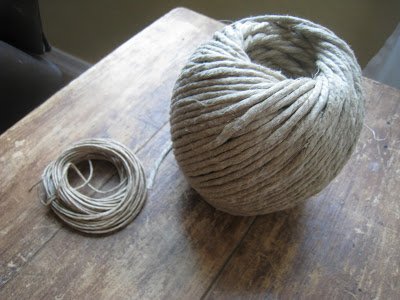 Cut pieces of hemp cord according to the desired height of your candles. Yes, I prefer to use hemp cord (purchased from any craft store) simply because beeswax has such a high melting point if you use a regular cotton wick they won't burn correctly.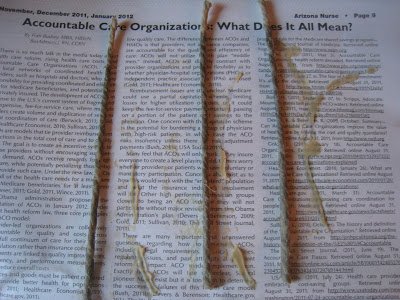 Soak the hemp cord in the beeswax. Some people tie a washer or some sort of metal weight to the ends of the wick, but that's just to much trouble for me! I simply transfer the soaked wick to a piece of newspaper and roll it straight. Allow it to dry and you're good to go.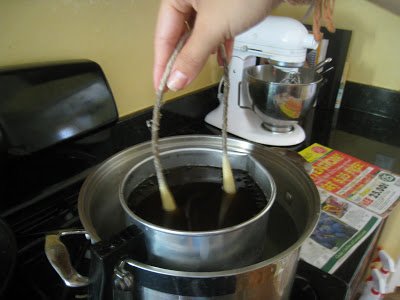 Start dipping! This is a tedious and sometimes a long process (depending on how many tapers you are working with). For us, I don't mind the time! It just means more time that I can spend talking with the children about the science, math, and history that's behind it all.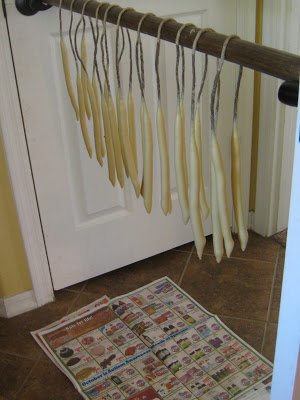 I rig up a drying rack by using a dowel rod between two door handles. But, do what works for you. Just be sure to place newspaper underneath to catch the random drippings.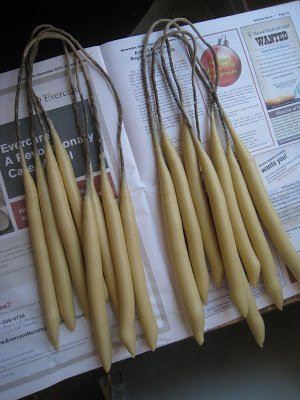 Once completely dry. Store in a cool, dry place until ready for use.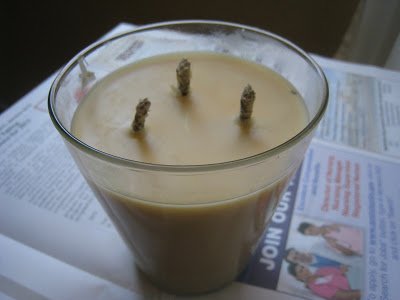 I also like to reuse old glass containers by filling them with wax and 2-3 wicks for a beautiful hand-poured beeswax candle!
Tips
-Mix beeswax with tallow (beef fat) for a softer candle. Mixing with tallow will also extend the life of your beeswax. Tallow is another older form of sustainable lighting used in the late 19th and early 20th centuries. Tallow was often used in Betty Lamps to provide light in the evening hours.
-There are individuals who are much more knowledgeable than me when it comes to candle-making! Check out Sweet Bee Candles to learn more.
-Want to purchase 100% natural beeswax? Click here for more information.
Few things more beautiful than the flicker of light coming from our own homemade candles on a cold evening with the light turned off. I'd love it if you would leave a comment and share with us your candle making journey.