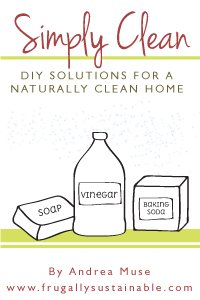 Simply Clean: DIY Solutions For A Naturally Clean Home
$6.95

Buying in Bulk: A Beginner's Guide
Available for FREE download.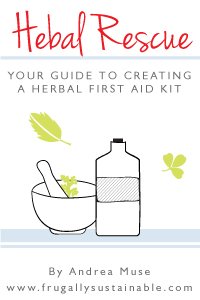 Herbal Rescue: Your Guide to Creating a Herbal First Aid Kit
Tired of spending tons of money to clean your home? Are you sick of exposing your family to the dangerous, chemical-laden commercial products?
What if you could learn how to clean your home by using 5 simple, frugal, and natural products? What if by doing this you could save your family hundreds, maybe even thousands, of dollars a year?
Simply Clean is your answer!
In this book, we will walk through each room of the home and learn simple cleaning methods based on the folk recipes of days gone by!
$6.95
By purchasing Simply Clean you will gain immediate access to the following:
30+ tried and true natural homemade cleaner recipes for every room of the home.
A list of simple, money-saving, and non-toxic ingredients you will need to get started.
Tips to save you hundreds, maybe even thousands, of dollars each year. The more DIY recipes you make, the more you save!
Money-making potential! Whip up some of these recipes and start selling your own homemade cleaners!
Support in your journey away from hyper-consumerism; and the ability to take one more step toward decreasing your dependence on commercially-prepared products.
The tools necessary to revive forgotten wisdom—revived wisdom that can once again be transferred through the generations.
At $6.95 this book will pay for itself when you make your first batch of all-purpose cleaner!
$6.95


It is important to note that…you do not need an ipad, ipod, Kindle, etc. in order to read this ebook. Upon your purchase through paypal, Simply Clean will be delivered to you in a .pdf file which you can open and read instantly on any computer. There is no extra special equipment or software needed. All you will have to do is open the file and begin reading! Kindle version to be available soon.

Affiliate Program
Click Here To Learn About Our Affiliate Program
If you love this book, you may want to consider signing up for the affiliate program. It's super simple, and you just might be able to make all your money back (and a ton more!) by participating in this program.
All the information you will need is on this page, but basically, I'll give you 50% of the sales you generate. In other words, if you love the book and can sincerely recommend it as a valuable resource to others, you can make a little extra cash, and you'll be able to help a lot of other people save money in the process! Click here for more info…
Final Note
In an attempt for full disclosure, I will tell you that approximately 50% of these recipes can be found for free in the archives of Frugally Sustainable. The benefit of buying this ebook is for ease of use. Instead of searching through posts, all of your recipes will be neatly organized in one place. Not to mention, 50% of it is new material!