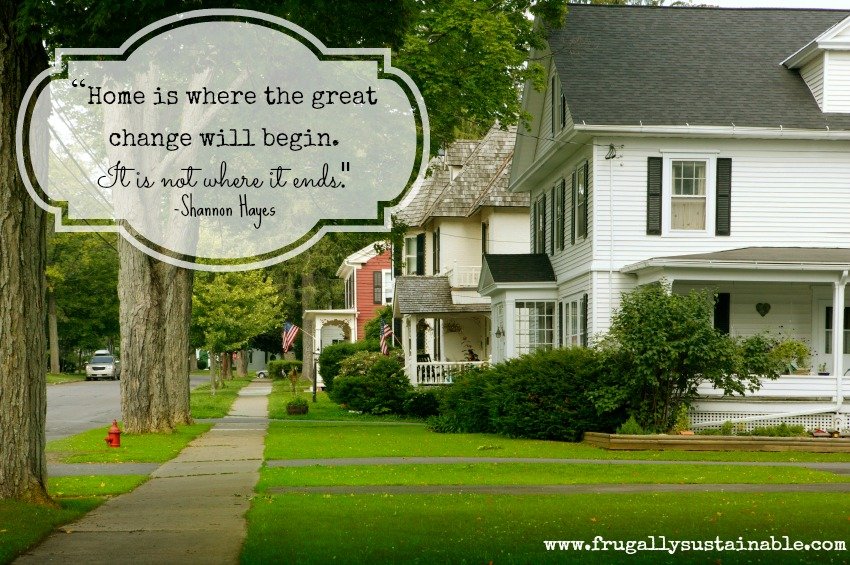 Simplicity.
Harmony.
Peace.
The Home.
In a chemical-laden world…common, non-toxic kitchen ingredients such as:
baking soda
borax
vinegar
castile soap
and a variety of herbs
…are all wonderfully effective remedies for the home. Banish harmful chemicals and the production of environmental from your home with the help of the following resources.
Be sure to follow my Pinterest 
Natural Home Board
for tons of recipes and tips!
Chemical-Free Homemade Cleaners
*Here are a few super easy all-natural, herbal recipes for green cleaning around the home.
Soaps
Low-Impact Practices
10 Reasons to Line-Dry Your Laundry
The Proper Way to Hang Clothes and Linens on a Clothesline
Eliminating Wrinkles and Stiffness from Line-Dried Clothing
Recommended Reading and Resources
Frugally Sustainable's Bookstore