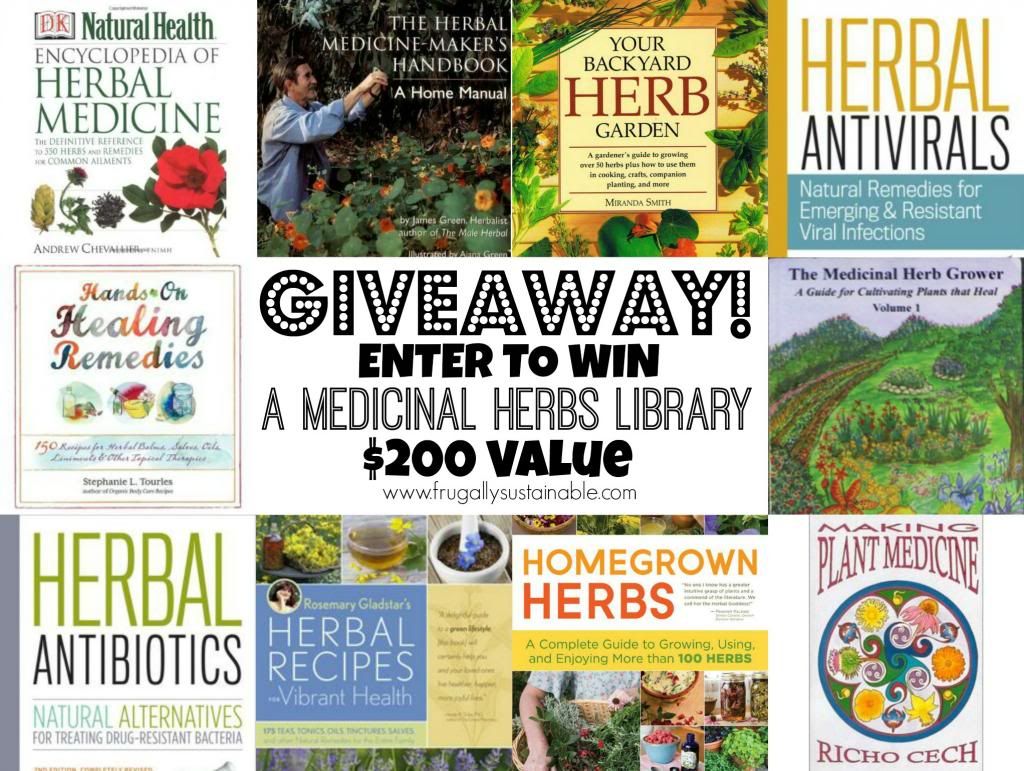 After writing about Medicine You Can Grow at Home & Tips on How To Get Started…
…I thought it the perfect time to share a few of my favorite books on the topic!
The following books have, in one way or another, shaped the way I grow, use, and preserve herbal medicine.
They are a must-have in my home library and include:
I think you should have them too!
That's why I'm giving away the lot of them to one lucky reader!
Please follow the steps below to enter the giveaway for your chance at owning all of these pearls of herbal wisdom!
How To Enter
1. Click ONE (or all) of the most intriguing links:
(Clicking the link will take you to Amazon.com to read about the contents of the book. After that just head back this way and complete the last two steps.)
2. Click this link to subscribe and get Frugally Sustainable tips delivered to your email fresh off the press! *In order to be eligible to win you must be subscribed at the time the winner is drawn.
3. Use the Rafflecopter widget below to enter the giveaway. *The giveaway is open to all, but only U.S. residents can have the books shipped to them. If the winner drawn is a resident outside of the U.S. he/she will receive an Amazon.com gift card for the lowest listed price of the books on Amazon.com
Good luck everyone!