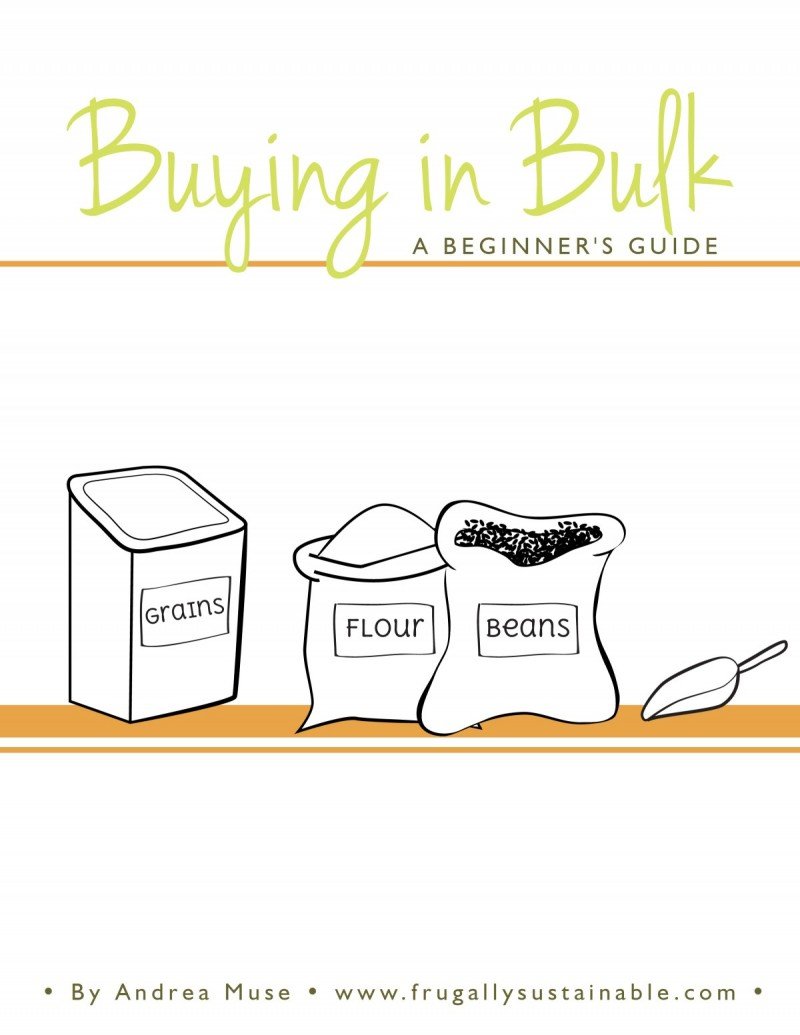 Are you intrigued by the thought of buying food in bulk, but you don't know where to start?
When it comes to buying in bulk, admittedly, the savings can be a hit or miss. For example, stocking up on the wrong things can lead to waste and spoilage. However, buying the right items in bulk at the grocery store, local health food store and co-op, or directly from the farmer can be a great way to slash your monthly grocery bill and save a small fortune.
My FREE ebook is here to help you navigate these new waters.
Buying in Bulk: A Beginner's Guide
This beginner's guide to buying in bulk will walk you through the basics when it comes to purchasing items without all the packaging we have become so conditioned to expect. It will:
Describe what it means to buy in bulk.
Answer the question: "Why should we buy in bulk?"
List the many benefits of buying in bulk.
Share budgeting tips in preparation for bulk buys.
Provide resources to help you locate sources for bulk foods in your area.
Discuss storage solutions.
How To Download
Please accept your FREE copy of Buying in Bulk: A Beginner's Guide as a thank you for supporting Frugally Sustainable through your readership!
Enjoy
If you enjoy this FREE gift, my only hope is that you will share Frugally Sustainable with your friends and family. Thank you again for your support and your readership!
Click the link below to download your FREE copy of Buying in Bulk: A Beginner's Guide.
Thank you so much for subscribing to Frugally Sustainable!
Download:
Buying in Bulk: A Beginner's Guide